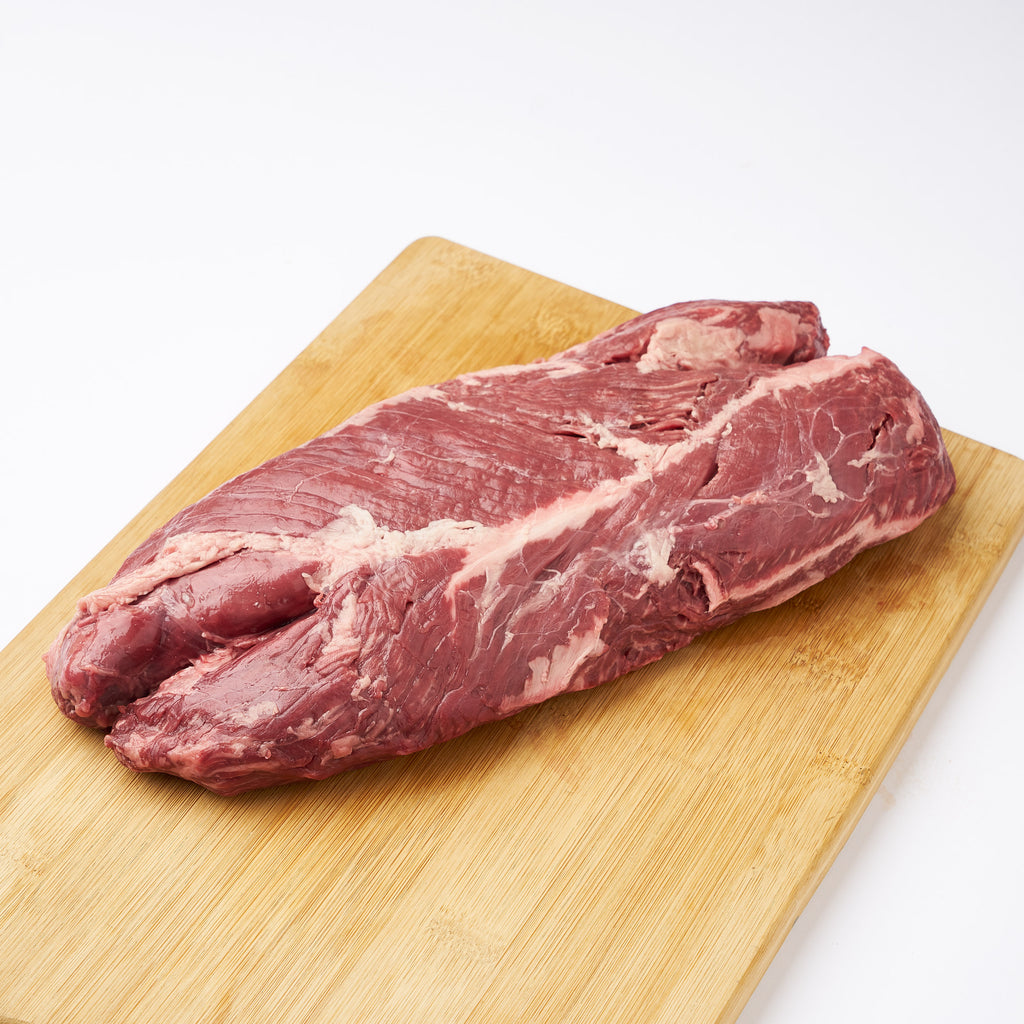 NEXT
PREV
Zoom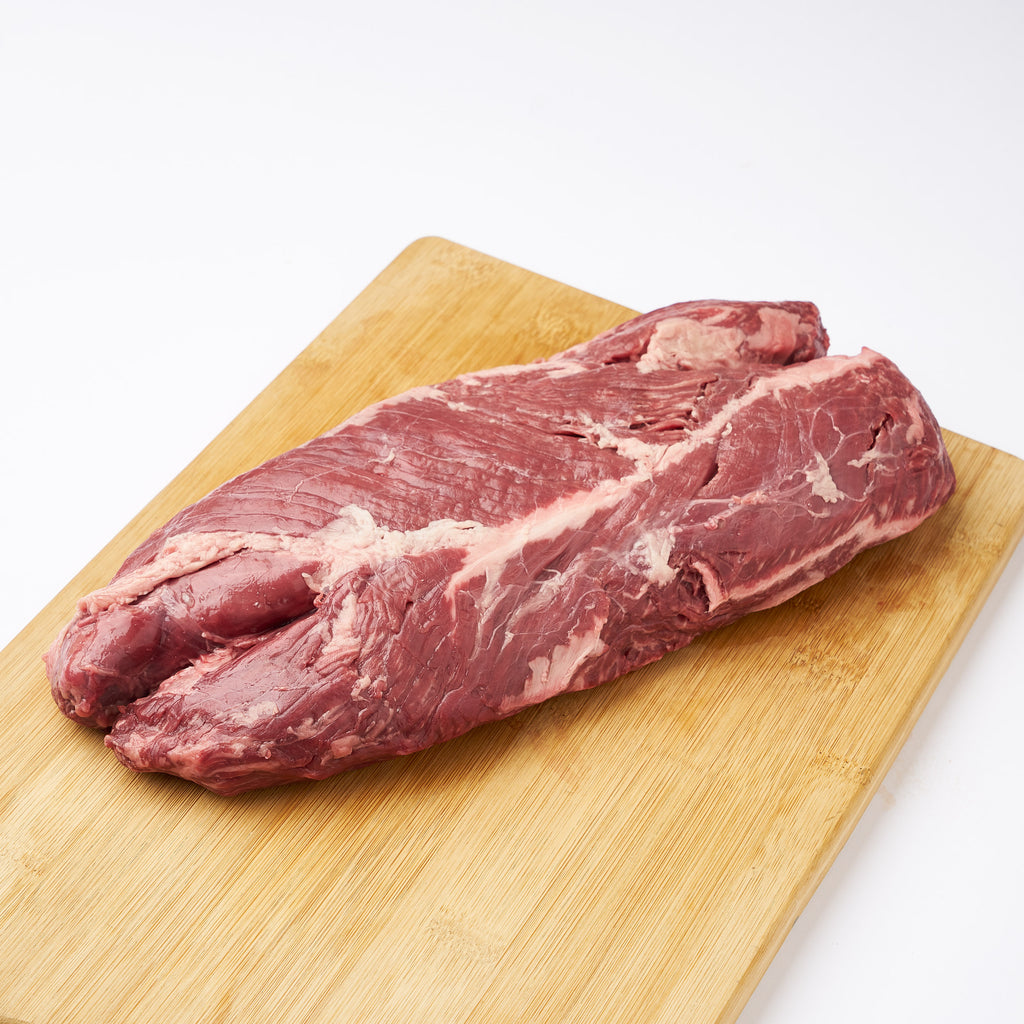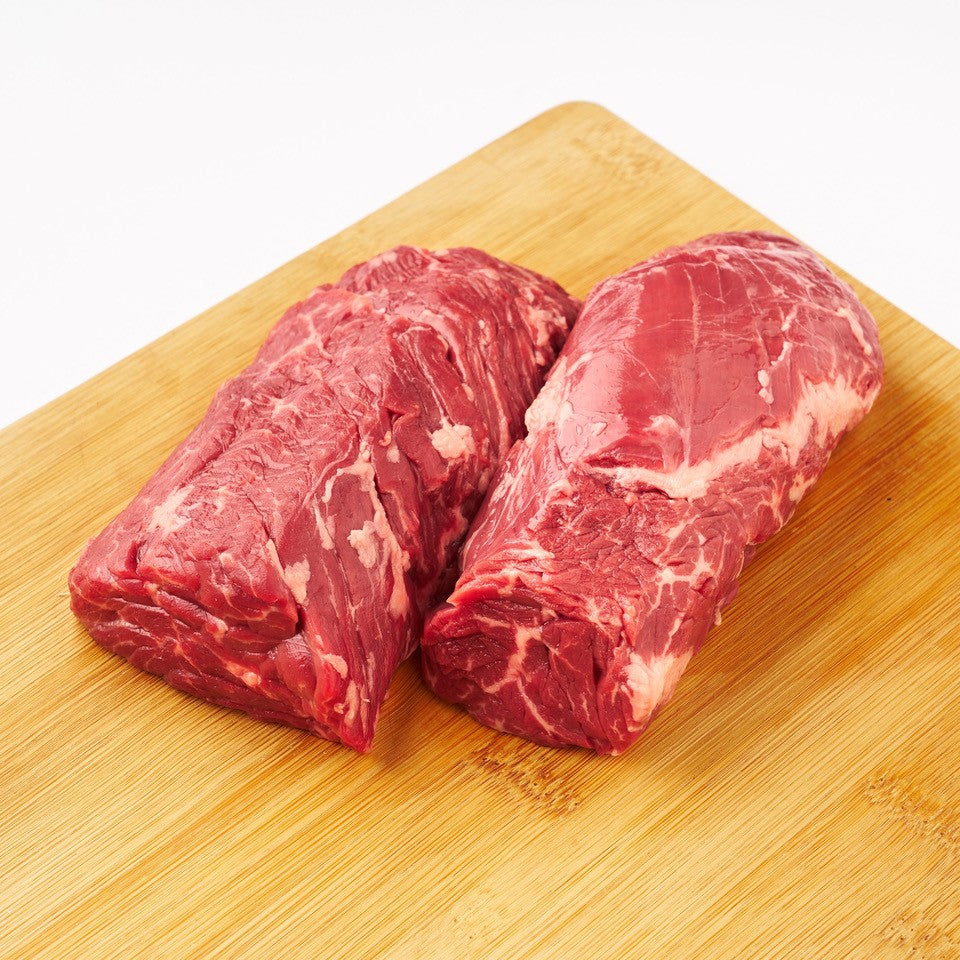 100Days Grainfed Beef Hanger Steak (Onglet)
Delivery Notice
We deliver island-wide 𝗙𝗥𝗘𝗘 𝗳𝗼𝗿 𝗮 𝗺𝗶𝗻𝗶𝗺𝘂𝗺 𝗼𝗿𝗱𝗲𝗿 𝗼𝗳 $𝟴𝟬.
For orders below $80, a delivery charge of $12 applies islandwide
The Hanger Steak is perhaps the butcher's best kept secret. Rightfully so! While there are always 2 pieces of every muscle on the cattle e.g. 2 ribeyes, 2 striploins, there is always only 1 piece of hanger steak. This contributes to about less than a KG of hanger steak on a cattle that weights over 400kg! Making this cut extremely rare and sought after.
Cook to this to medium or medium rare for a nice tender steak with exceptional flavour.
Delivered Chilled

Lightly Marbled

Always Tender

1 piece of 200g hanger steak in each packet

A 200g portion feeds 1 person

Raised without the use of Anti-biotics

Stays Fresh in the Chiller for at least 3 days from the date of delivery

If not consumed within 3 days, please keep in freezer

Individually vacuum packed for easy storage

Delivered via refrigerated truck

 
Recommended cooking method: Reverse Sear (low temperature oven / sous vide then sear), Roast
Doneness guide:
Rare 50 celsius
Med rare 56 celsius
Med 60 celsius 
Med Well 64 celsius
Well done 68 celsius (not recommended)
More from this collection