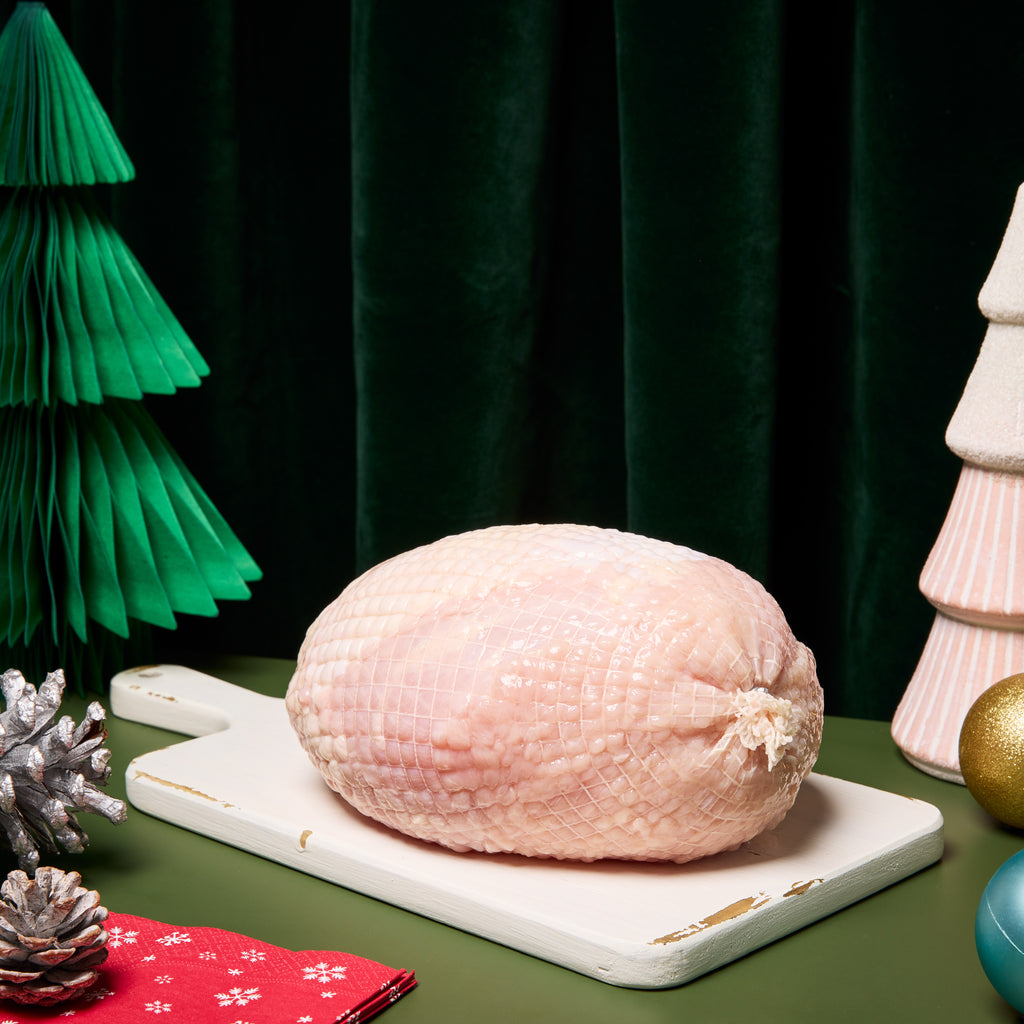 NEXT
PREV
Zoom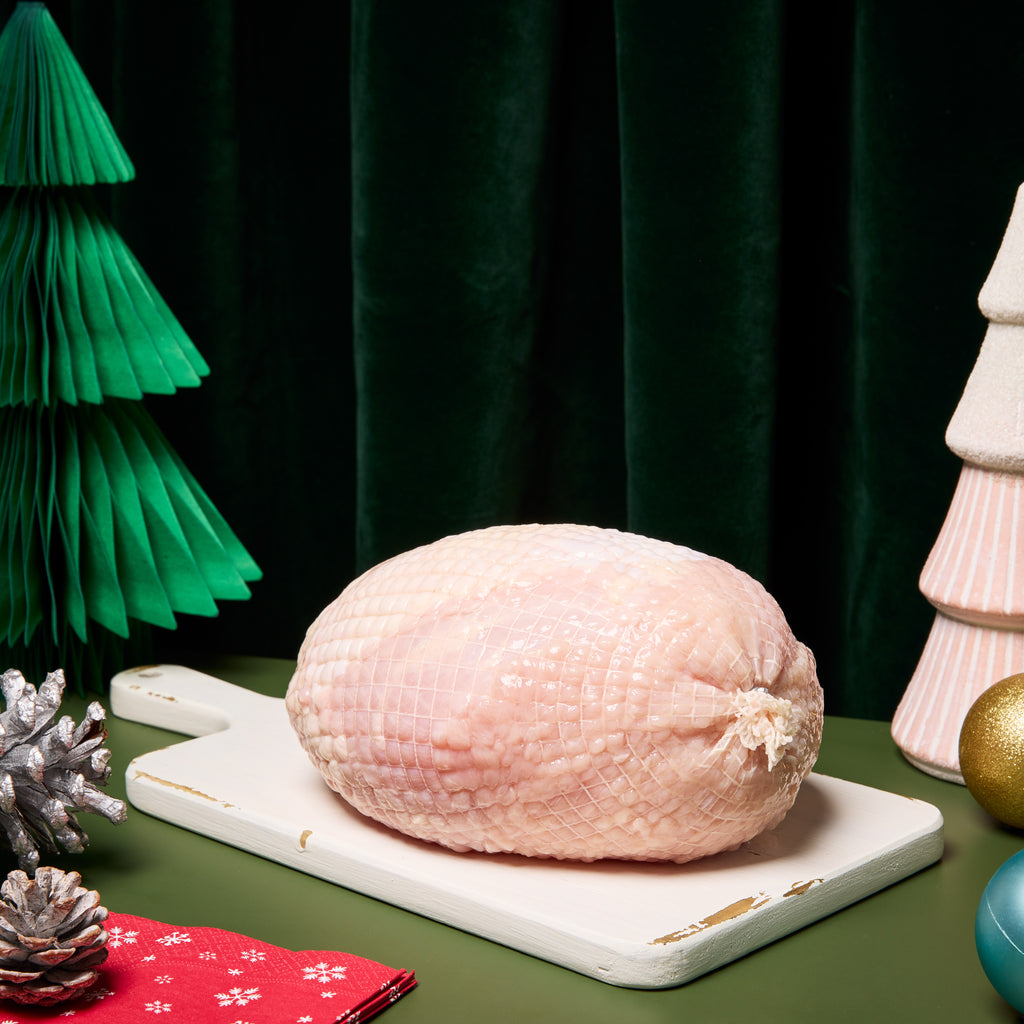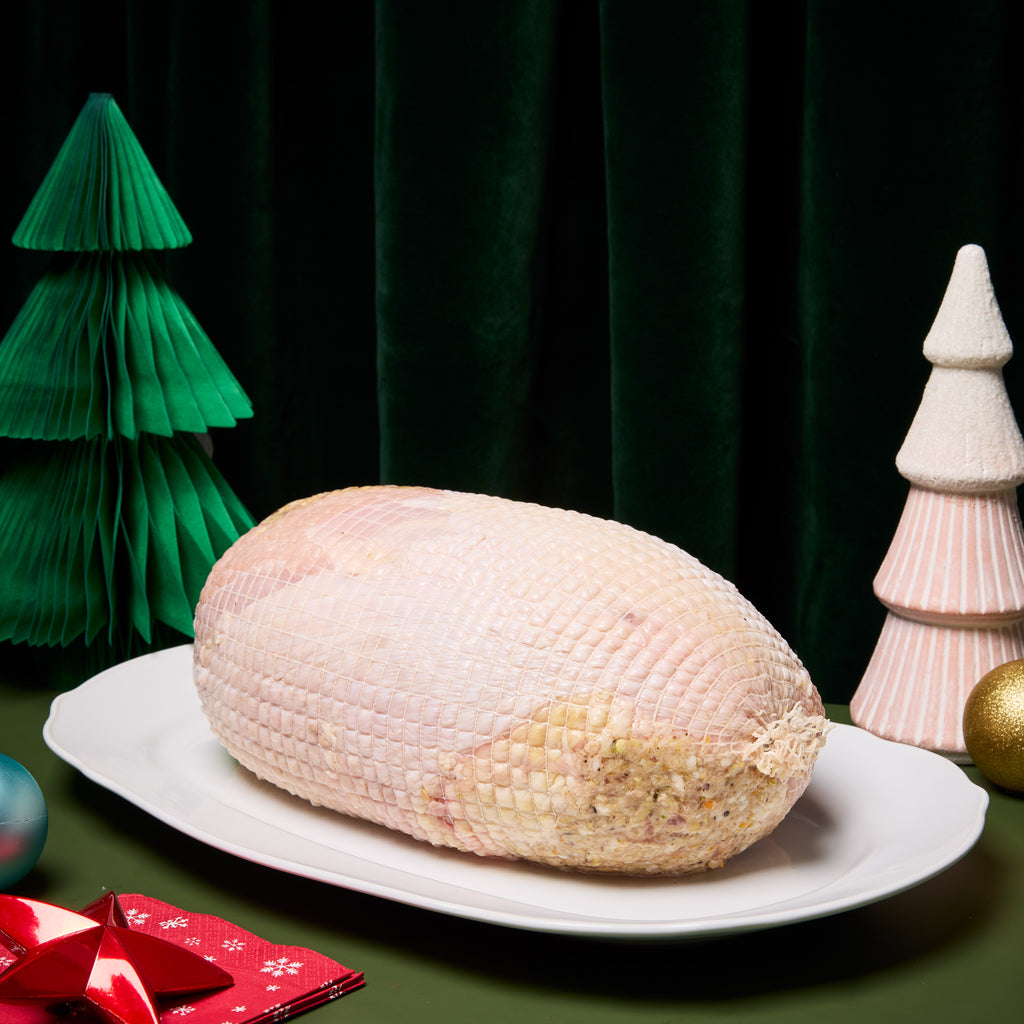 Delivery Notice
We deliver island-wide 𝗙𝗥𝗘𝗘 𝗳𝗼𝗿 𝗮 𝗺𝗶𝗻𝗶𝗺𝘂𝗺 𝗼𝗿𝗱𝗲𝗿 𝗼𝗳 $𝟴𝟬.
For orders below $80, a delivery charge of $12 applies islandwide
A Festive Favourite
Our turkey breast roast comes trussed with an option of Pistachio & Apricot Stuffing
We've taken the stress out of holiday cooking so you could indulge in the rich, mouthwatering taste of our premium turkey breast. 
How to achieve a golden even roast turkey breast
Ingredients:
1 turkey breast (2-3kg)
Olive oil or melted butter
Sea salt
Black pepper
Fresh herbs (rosemary, thyme, sage)
1 lemon, sliced and wedged
4-5 cloves of garlic

PREPARATION
The night before you plan on roasting the turkey, remove its packaging. Dab it dry and place and place on a tray in the refrigerator to dry overnight. Many may have forgotten or skip this important step, as it ensures the skin dries out prior to cooking.
When ready to roast, let the turkey breast sit out of the refrigerator for an hour. Preheat the oven to 180-200ºC (~360ºF).
ROASTING THE TURKEY BREAST
Place herbs of your choice onto the roasting dish.
Drizzle the turkey breast with olive oil. Alternatively, you can brush melted butter to help it brown beautifully. 
Season it generously with sea salt and black pepper. Rub the seasoning across, ensuring an even coating. Place the breast on top of the herbs in the dish. Follow up with lemon slices and wedges around.
Roast the turkey breast for 30 minutes then lower the temperature to 150ºC and let it cook for a further 20 minutes per 500g (depending on the weight of the breast).
Place the turkey on a serving tray and let it rest (uncovered) for 30 minutes. Carve the meat into 1cm thick slices. Feel free to add fresh herbs for garnish.
Recommended pairing: Baked/mash potatoes, Chardonnay or Riesling, Garden salad
__________________________________________________________________________________________________________________________________________________________________________________
Delivered Chilled
Brined for 12 hours
Raw with Skin on
Stays Fresh in the Chiller for 3 Days from delivery date
Vacuum packed for easy storage
Delivered via refrigerated truck
More from this collection