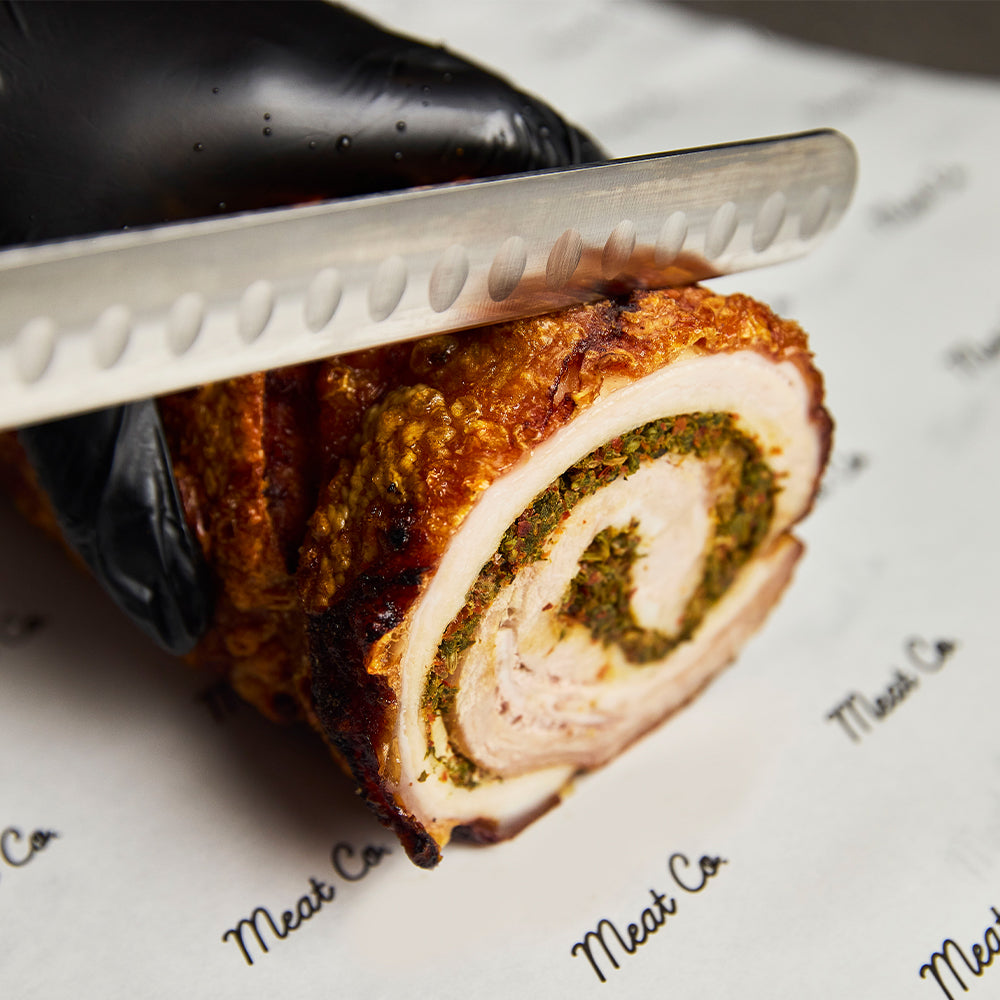 NEXT
PREV
Zoom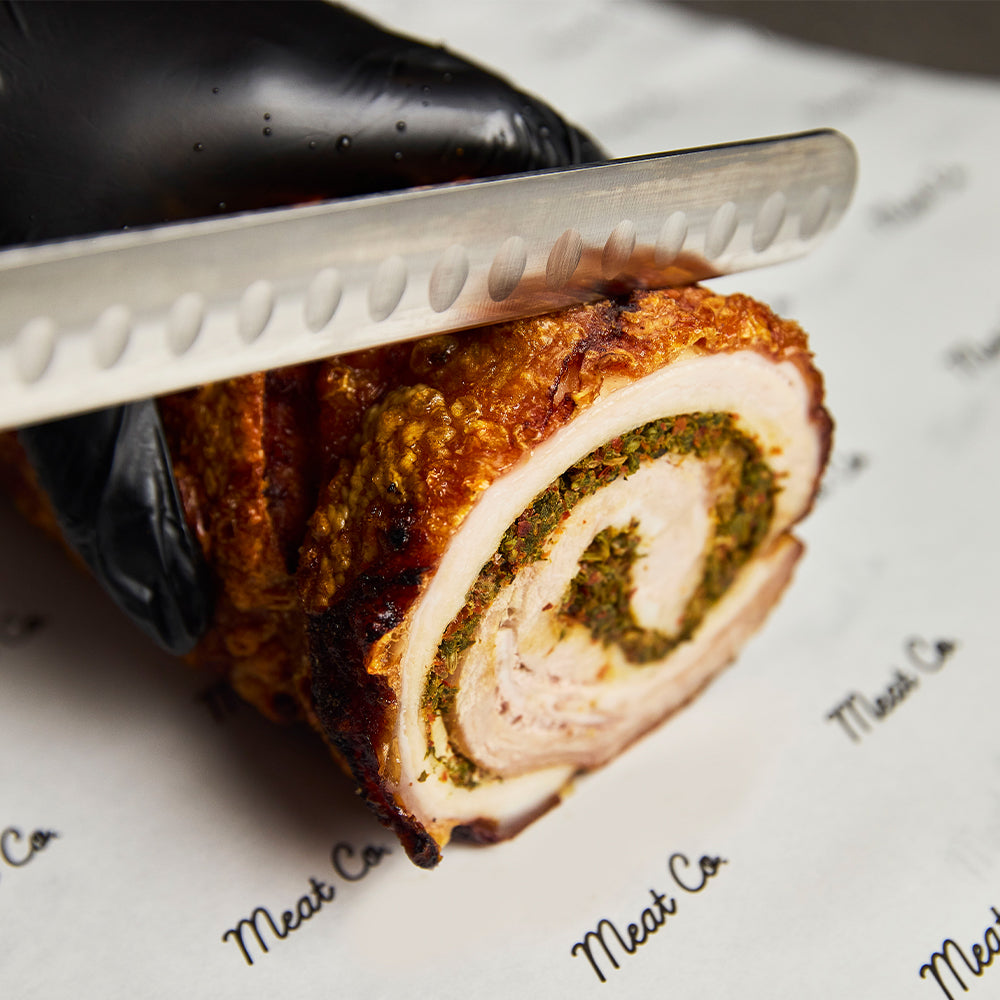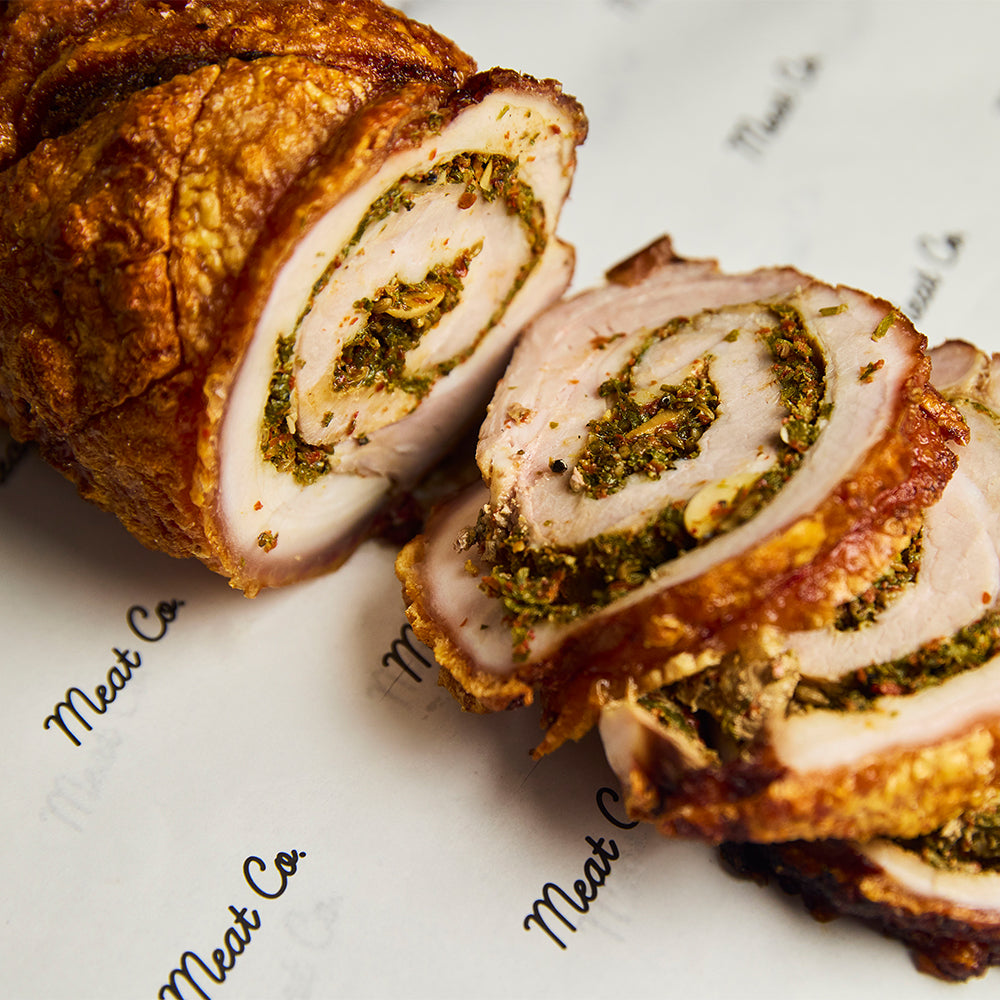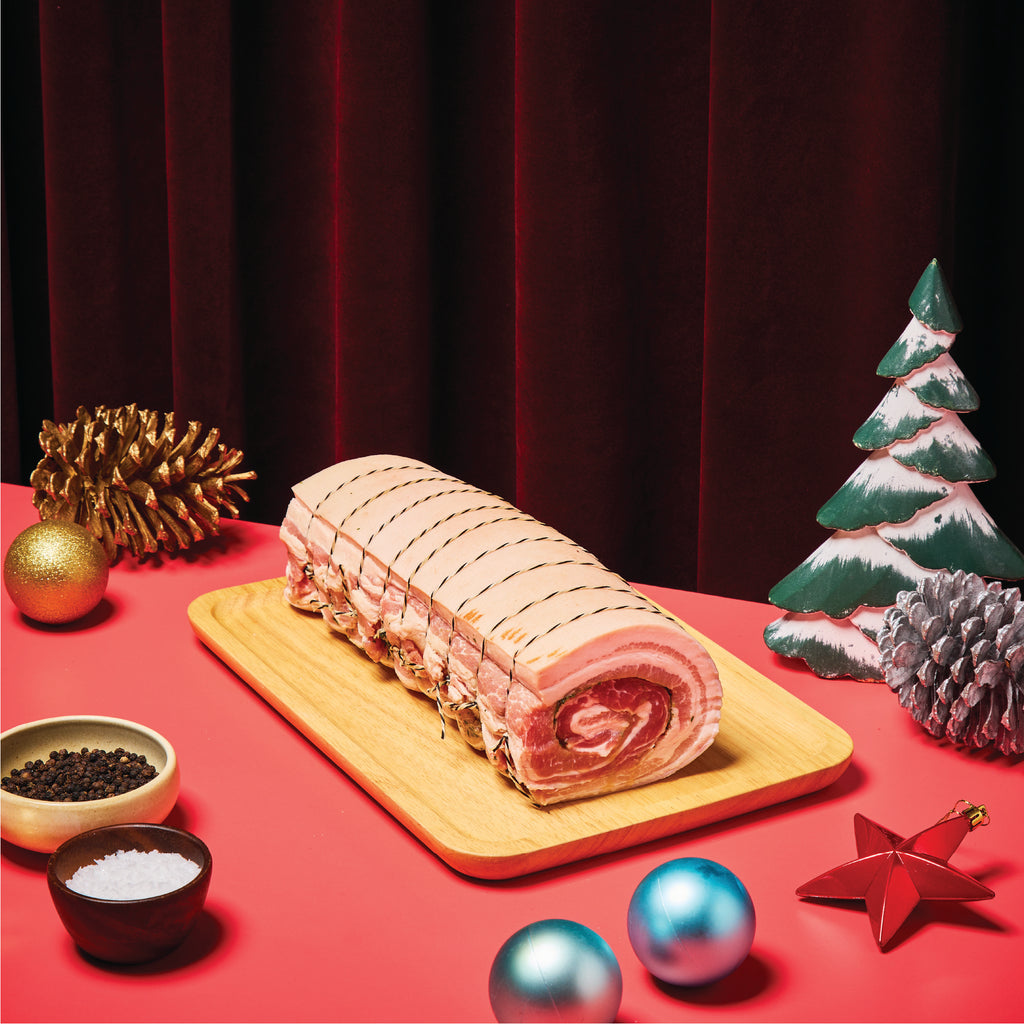 Meat Co. Traditional Porchetta
Delivery Notice
We deliver island-wide 𝗙𝗥𝗘𝗘 𝗳𝗼𝗿 𝗮 𝗺𝗶𝗻𝗶𝗺𝘂𝗺 𝗼𝗿𝗱𝗲𝗿 𝗼𝗳 $𝟴𝟬.
For orders below $80, a delivery charge of $12 applies islandwide
Our Pork Porchetta is back this Christmas with a louder crunch! You'll never want to miss this chance to get your hands on this!
This year we're hanging them to dry 2 days before delivering them to you. With a drier skin, the Porchetta will crisp up effortlessly.
The Porchetta ticks all the boxes.
Imagine carving through a crisp and puffy skin, only to reach a tender and moist texture on the inside.
Coiled with rounds of aromatic fresh herbs (Rosemary & Thyme), fresh Chorizo and Olive Oil. 
Our butchers have salted and scored the skin to encourage the skin to puff and crackle for the crunchiest mouthfeel. 
Canadian Pork is characterised by its pinkish meat colour.
Fed on a diet of corn and barley, the meat tastes sweet and is extremely tender. 

Available in 1.8kg and 3.2kg 
Delivered Chilled

Lightly Marbled

Boneless Pork

Very Tender

Canadian 

A 1800g portion feeds 5-8 person

A 3200g portions feeds 12-15 person

Raised without the use of Hormones

Stays Fresh in the Chiller for at least 3 days from the date of delivery

If not consumed within 3 days, please keep in freezer

Individually vacuum packed for easy storage

Delivered via refrigerated truck
Do allow us

3 working days

to prepare the Pork Porchetta
(*Note: Cooked image for reference only, Porchetta is delivered chilled & raw)
Cooking Instruction for a 3KG Porchetta Roast:
You may like to salt the skin again and leave overnight in the fridge, fat side down.
1. 4-5 hours before Dinner, preheat the Oven to 140C.
2. Ensure the skin on the Pork Porchetta is dry. 
3. Next place the Pork Porchetta on a roasting rack so that heat can approach the roast not only fro the top but also cooked evenly from the bottom.
4. Roast the Porchetta for 2.5-3hours. Then increase the temperature to 230C for another 15-20minutes to get the skin crackling.
5. Rest for at least 30 minutes covered with a foil tent. Slice and serve!
More from this collection