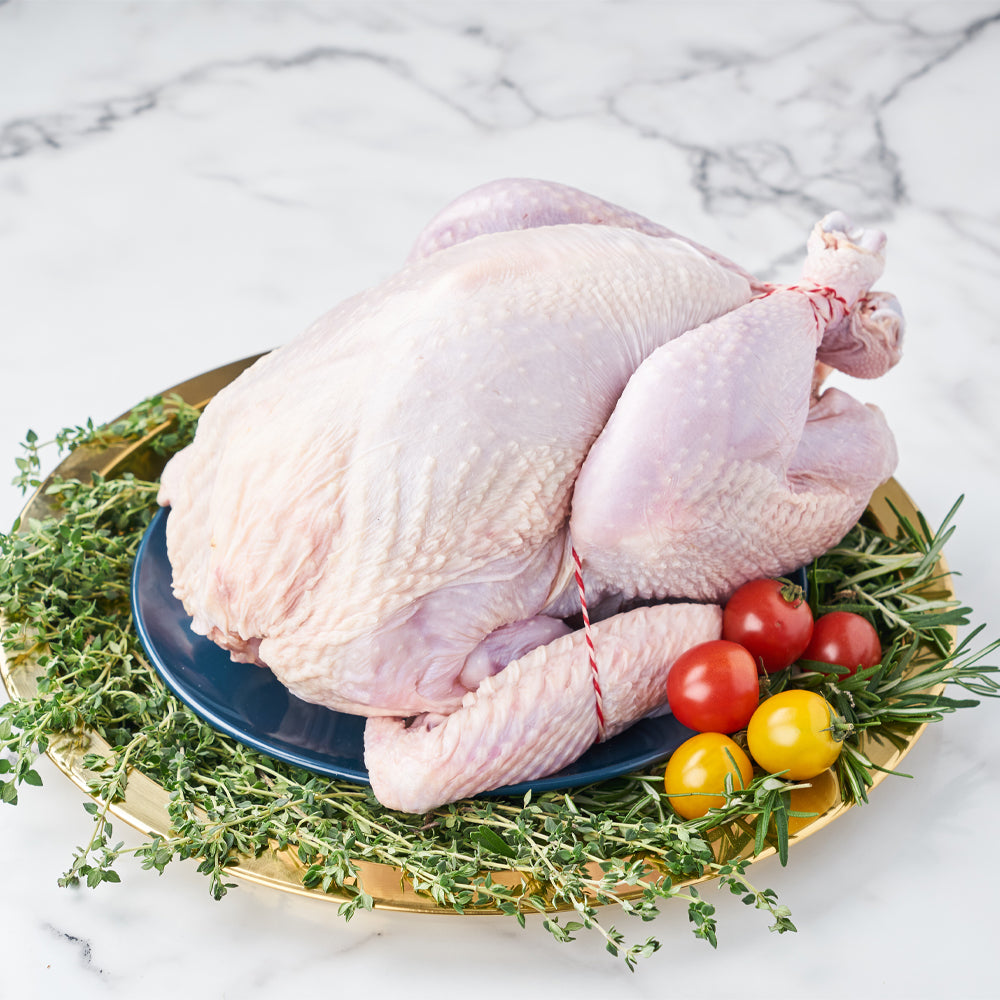 NEXT
PREV
Zoom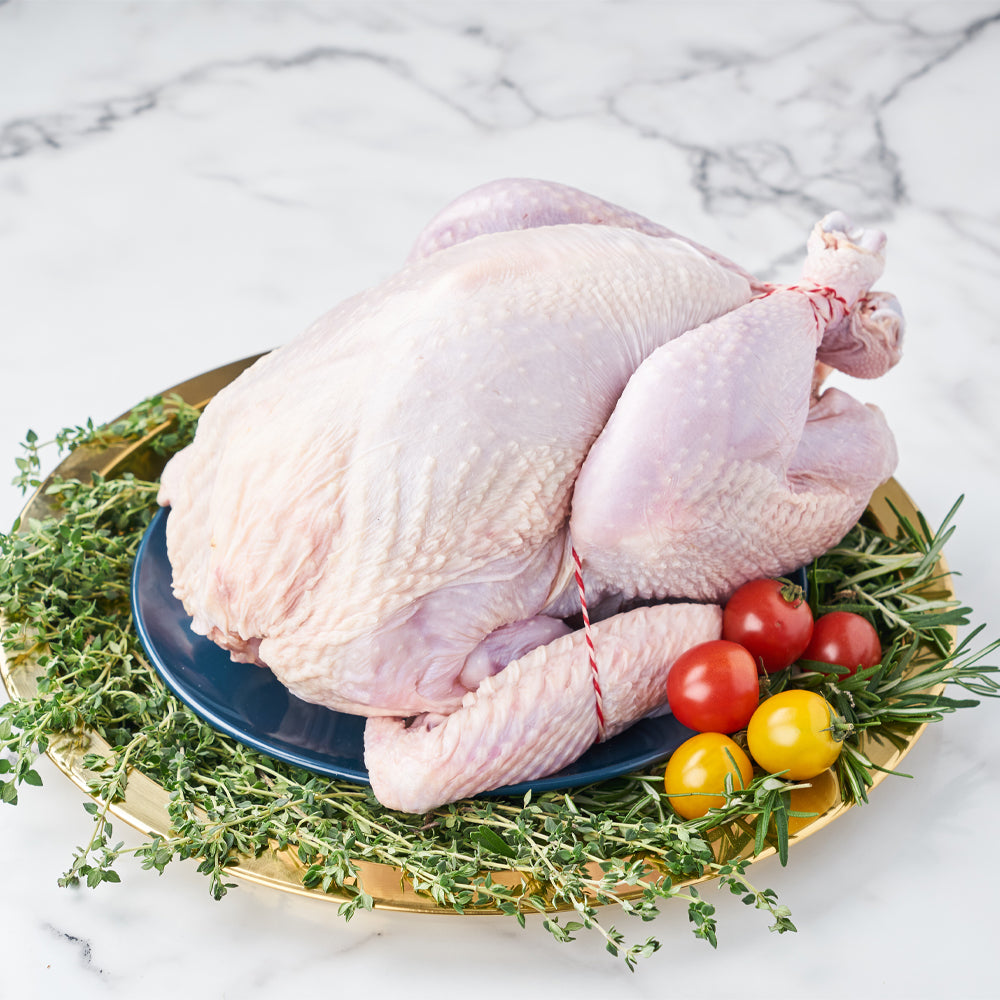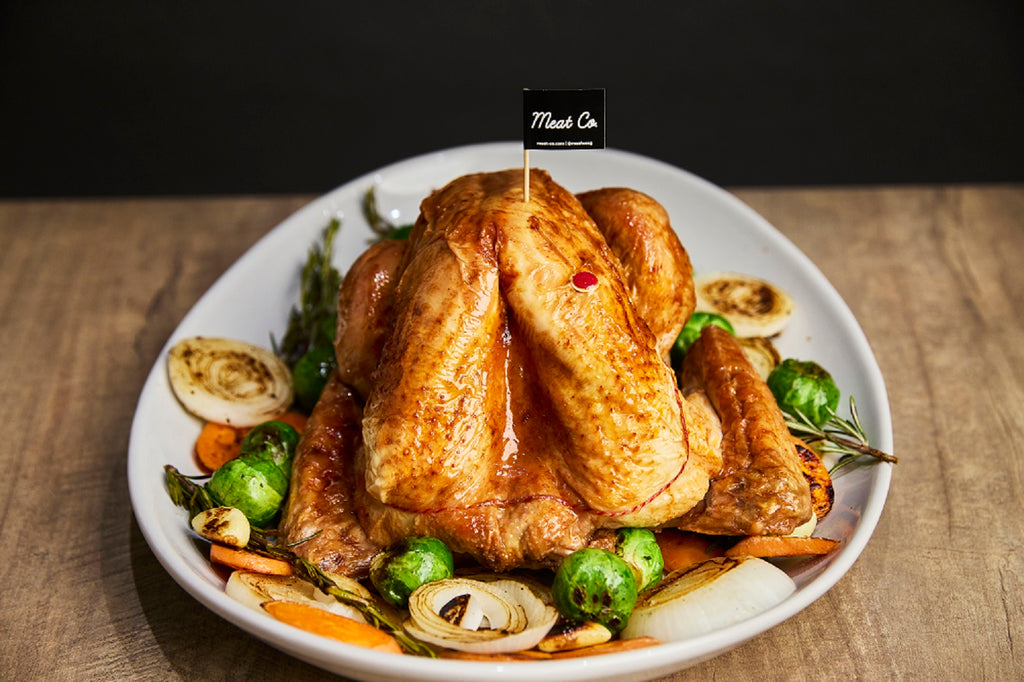 Christmas USA Whole Turkey Roast
Delivery Notice
We deliver island-wide 𝗙𝗥𝗘𝗘 𝗳𝗼𝗿 𝗮 𝗺𝗶𝗻𝗶𝗺𝘂𝗺 𝗼𝗿𝗱𝗲𝗿 𝗼𝗳 $𝟴𝟬.
For orders below $80, a delivery charge of $12 applies islandwide
May your Christmas be as Golden as a Perfectly Roasted Turkey!
Meant to be enjoyed, meant to be shared. A standout icon for your dining table at your party.
With every Turkey order, we provide a complementary packet of our very special Dry Spice Rub that can be generously applied just prior to roasting in your oven.
Defrosted, Brined & Stuffed Option:
We will defrost the turkey, brine and stuff them with a Chestnut Pork Stuffing
Should you choose this option, we will also truss the Turkey on your behalf.
Ensuring an evenly cooked and juicy Roast Turkey.

Defrosted & Brined Option:
Your Turkey order will come brined and trussed. 
Ensuring an evenly cooked and juicy Roast Turkey.
Once you've picked the Defrosted & Brined option, kindly allow us 4 working days so our butchers can expertly handle the entire process to prepare the best quality Turkey we can. To assist us to do so, you may choose a delivery date that is at least 4 working days after your initial order check out date.  
________________________________________________________________________________
The Ingredient lists:
Brine solution: Fresh Garlic and Onion, Sugar, Salt, Grounded Black pepper.
Dry Spice Rub: Salt, Spices, Herbs, Onion powder, Sesame seed, Paprika.
Chestnut & Pork Stuffing: Pork, Chestnut, Spices, Salt, Fresh herbs, Cracked black pepper.
Fresh Turkey are not allowed in Singapore, our Turkeys come Frozen from the USA.
More from this collection