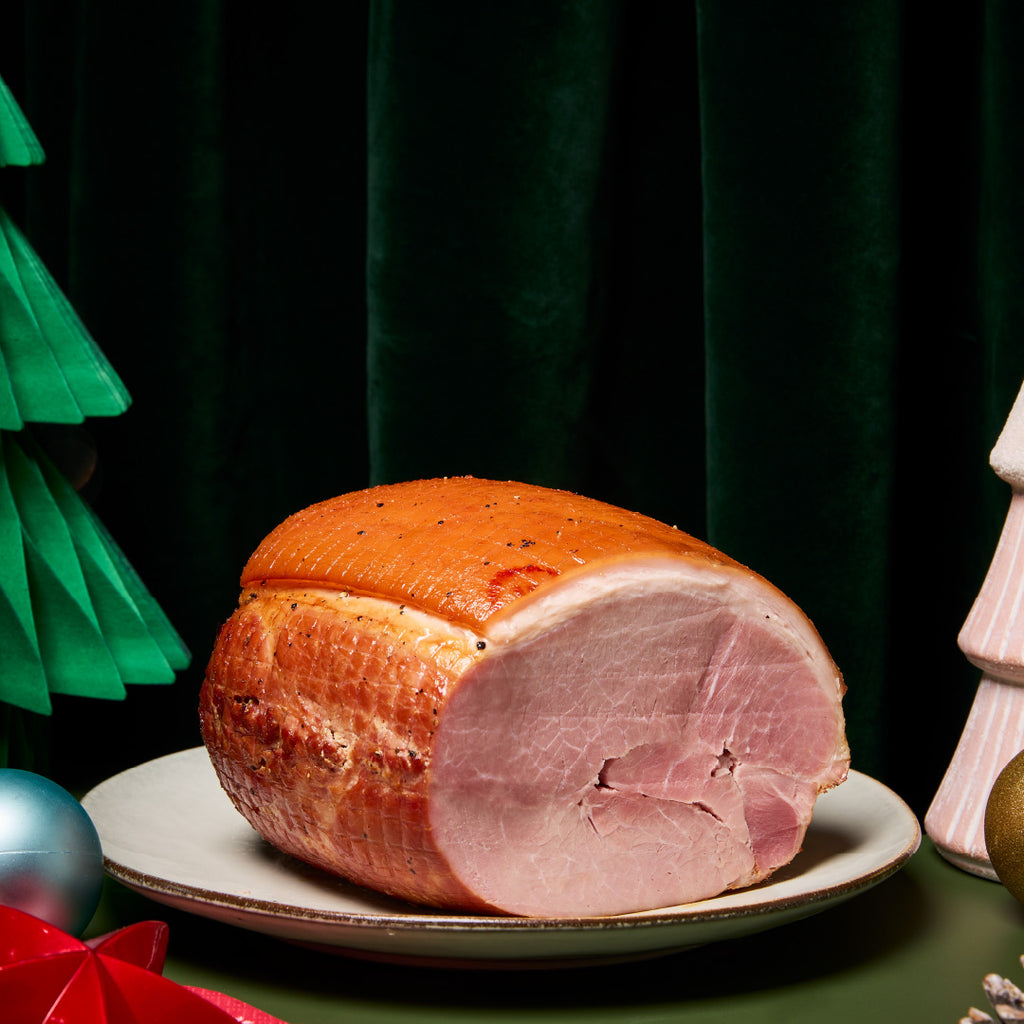 NEXT
PREV
Zoom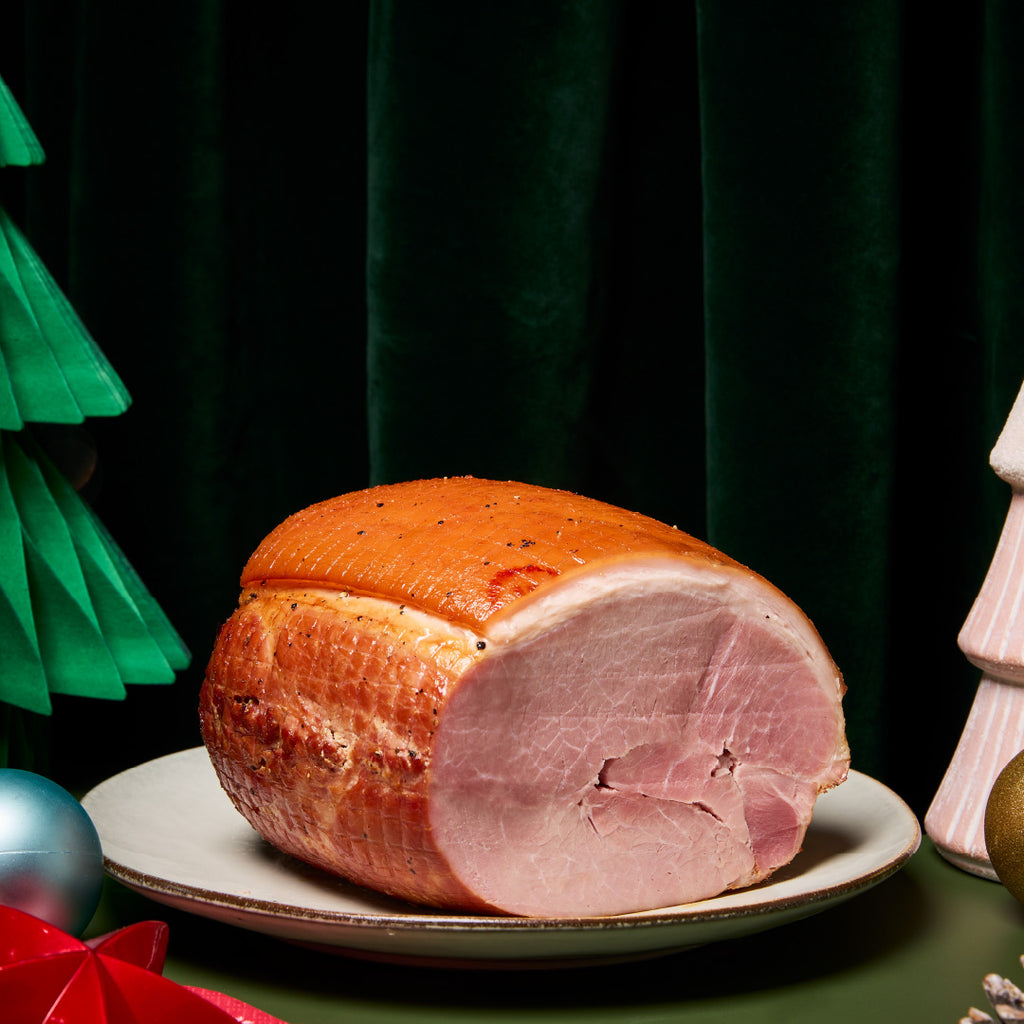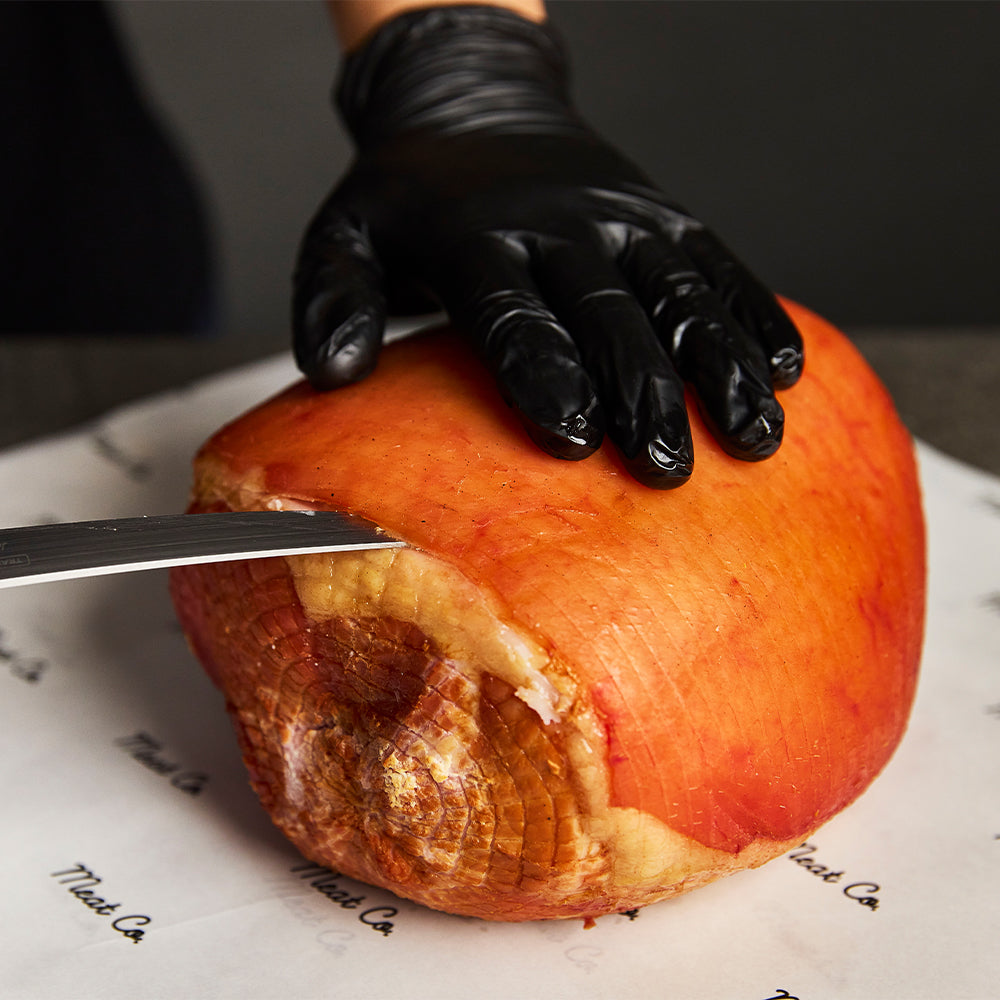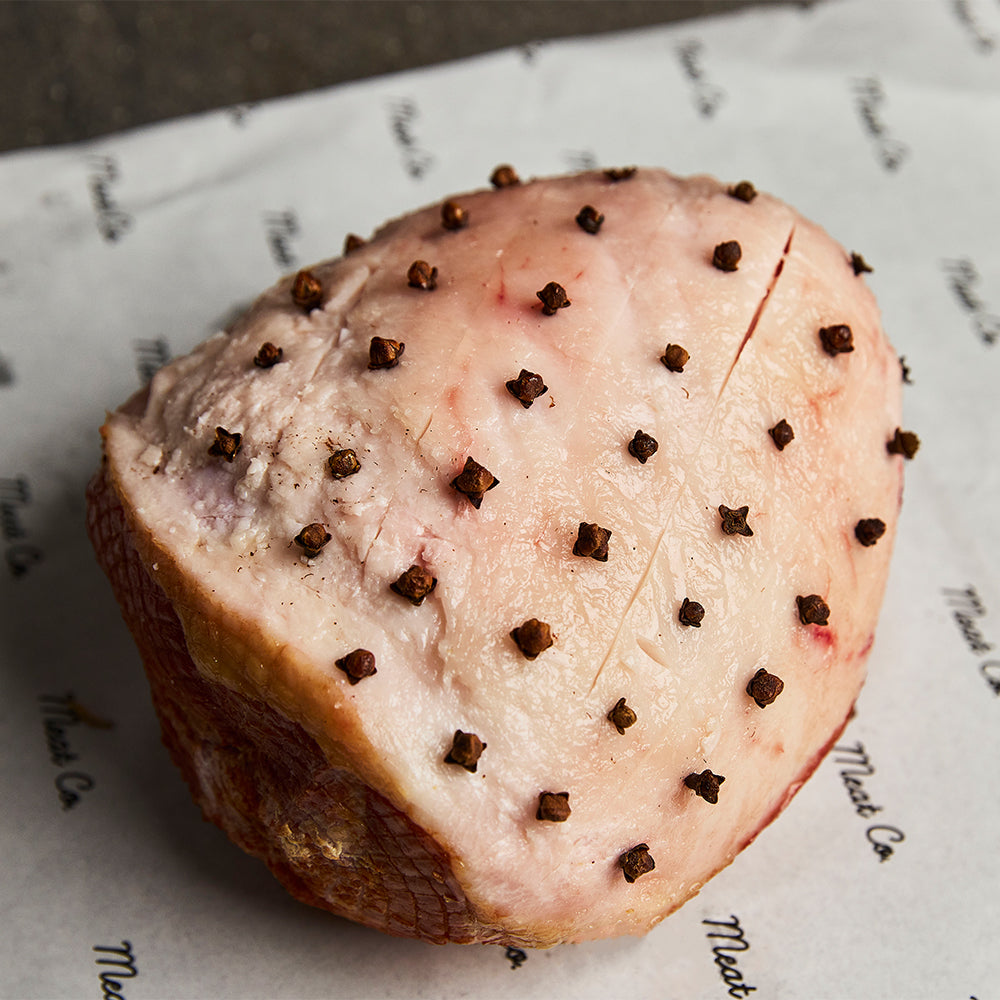 Dingley Dell Rare Breed Artisan Ham
Delivery Notice
We deliver island-wide 𝗙𝗥𝗘𝗘 𝗳𝗼𝗿 𝗮 𝗺𝗶𝗻𝗶𝗺𝘂𝗺 𝗼𝗿𝗱𝗲𝗿 𝗼𝗳 $𝟴𝟬.
For orders below $80, a delivery charge of $12 applies islandwide
Dingley Dell Pork comes from a Heritage Breed Pig called the Red Suffolk. It has a light pinkish hue, laced with intramuscular fats. The pork is wonderful cooked as a steak and we suspect would make a lovely ham. For the first time, we've taken a batch of Dingley Dell Whole Leg, and meticulously shape them into Hams. The combination of smoke and sweetness from a clean porky flavour will surely make this the highlight of your festive feast! 
The Dingley Dell Artisan Ham are fully cooked, ready to carve and enjoy! For best result, we recommend glazing the ham.
 How to reheat, glazed and carve a whole ham
Please note, this recipe makes for glazing a whole ham (3-4kg)
Ingredients:
1 whole rare breed ham (cooked)
¼ cup honey of your choice (we recommend natural honey)
¼ cup fresh orange juice (pulp extracted)
¼ cup dijon mustard
You may also add a splash of Brandy, maple syrup and pepper to taste
HOW TO PREPARE THE HAM

Thaw ham to room temperature.
Preheat the oven to 160ºC.
HOW TO GLAZE A HAM

Add honey, orange juice, dijon mustard and additional seasonings into a cold saucepan and warm it over a low flame.

When heated up, mixed and smoothed, gently ladle spoonfuls of the glaze over the ham's surface. Ensure every crevice of the caramelised fat should be coated.
Place the ham back in the oven, allowing it to bake for a further 20 minutes. During this time, the glaze will crystallise, cocooning the ham in a caramelised coat warming to its core.

HOW TO CARVE A WHOLE HAM
Let the ham cool to a touch.

Get a sharp knife and carve wafer-thin slices. Place them on a serving dish.

Serve the ham slices with berries of choice(little sweetness and balance), salads, mustard or any sides of your choice. 
STORING OF HAM
A whole rare breed ham can be stored for up to 2 weeks when using a ham bag. This keeps the moisture preserved, its flavour enhanced, a gift waiting to be unwrapped once more.
Delivered Chilled
Fully Cooked 
Only made with Whole Dingley Dell Leg of Pork
No fillers Added
A 3KG Ham caters well to a party of 10-15 person
A 1.5KG Ham caters well to a party of 4-5 person
Stays Fresh in the Chiller

 

for at least 2 weeks

 

from delivery date
Vacuum packed for easy storage
Delivered via refrigerated truck
More from this collection