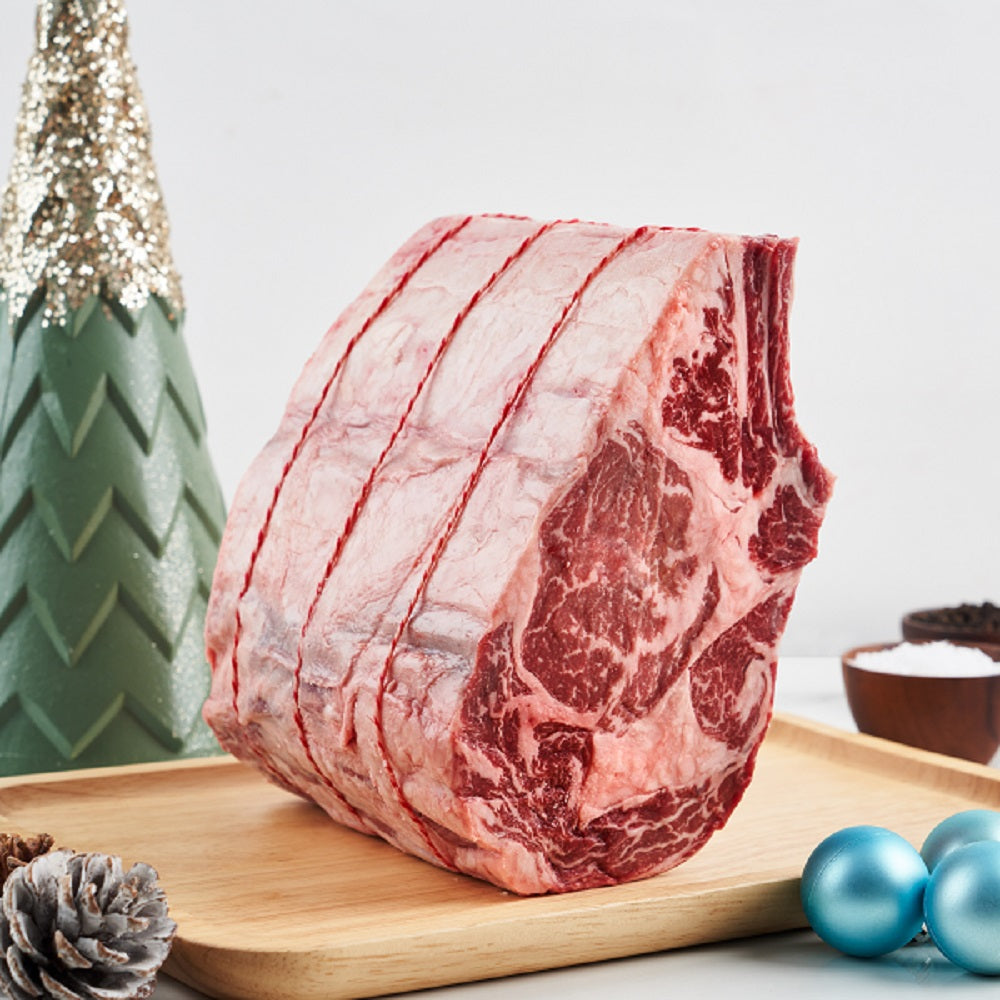 NEXT
PREV
Zoom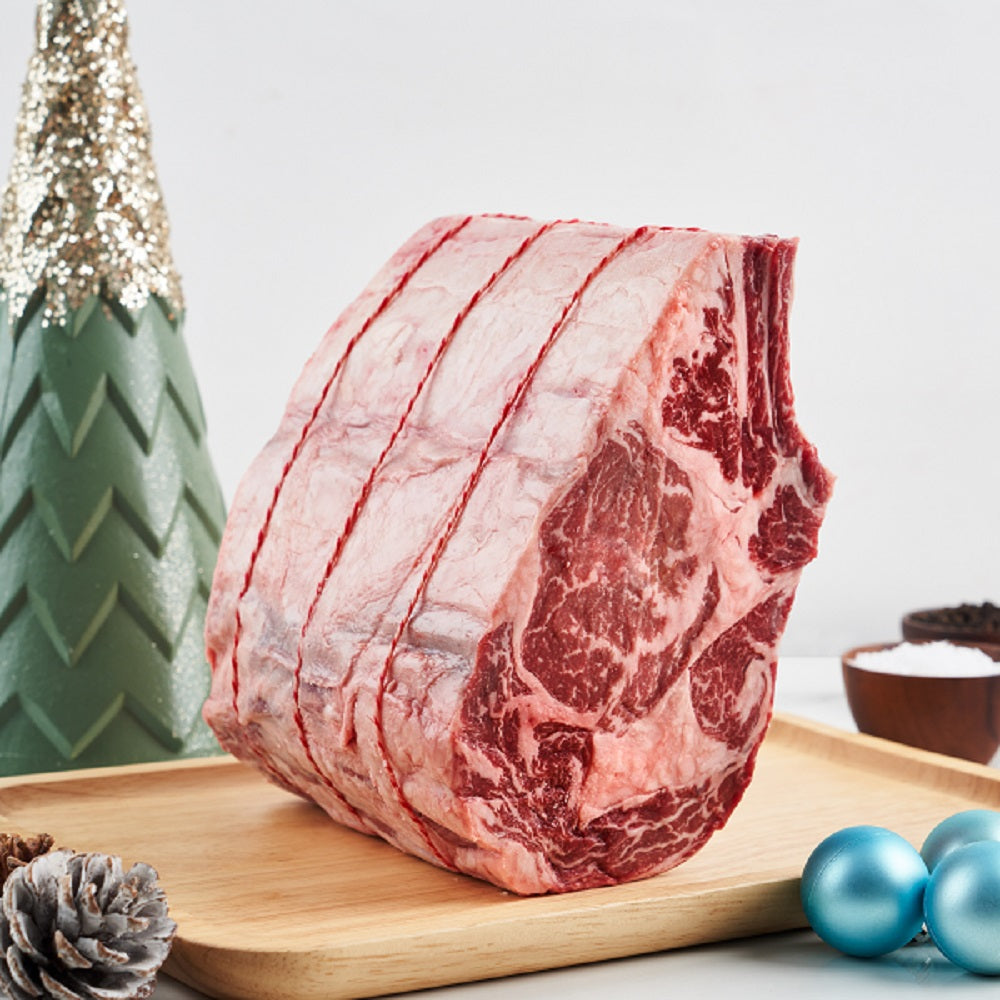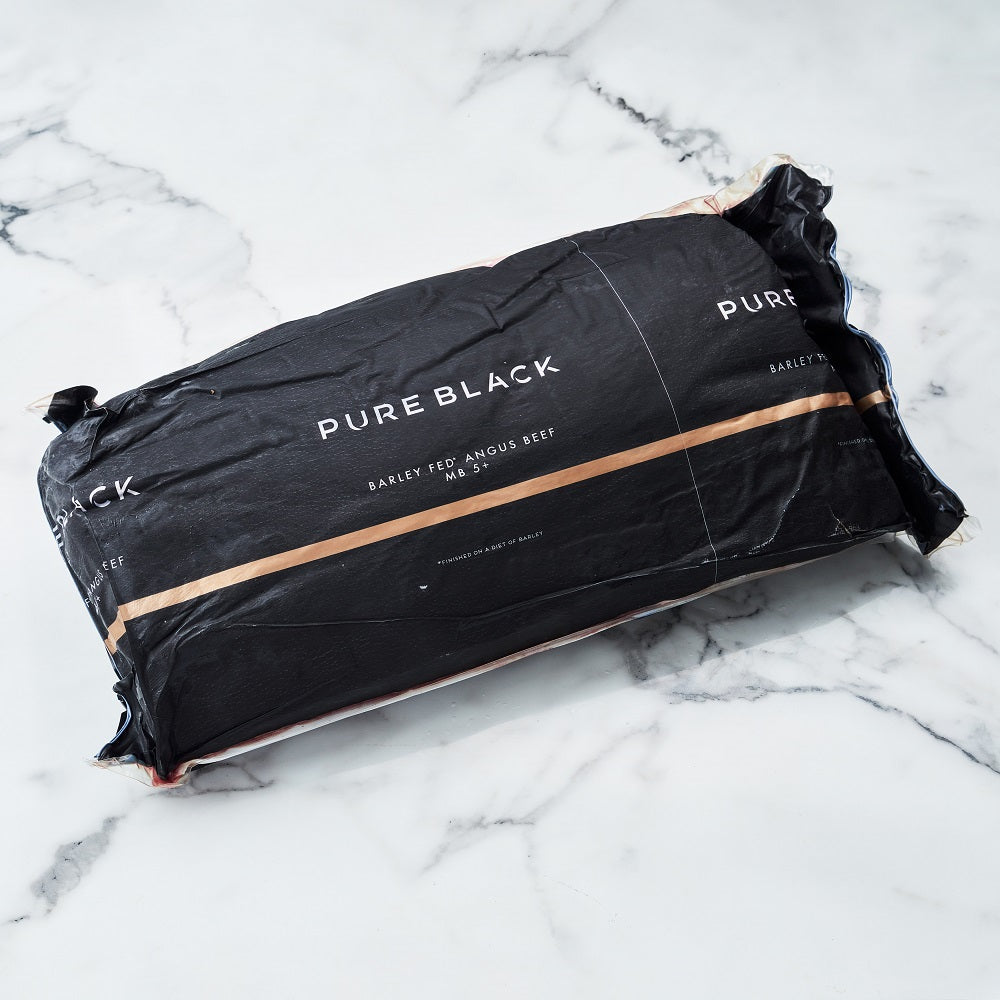 Pure Black Angus Prime Rib Roast MS5+
Delivery Notice
We deliver island-wide 𝗙𝗥𝗘𝗘 𝗳𝗼𝗿 𝗮 𝗺𝗶𝗻𝗶𝗺𝘂𝗺 𝗼𝗿𝗱𝗲𝗿 𝗼𝗳 $𝟴𝟬.
For orders below $80, a delivery charge of $12 applies islandwide
Pure Black Angus Prime Rib Roast 
The delicate marbling makes this cut perfect for roasting and produces excellent flavour.

We recommend roasting in a very low oven and resting the Rib Roast for at least 30 minutes before serving.
To carve, cut the meat away from the bones.
Slice the roast into 2" thick portions.
With the cut side down, carve with the knife tilted at an angle ~70 degrees - into 1/2" thick slices.
Arrange meat on platter around the bones and sprinkle with sea salt.
Pure Black Barley Fed Angus Delivers a New Standard in Luxury. Through Superior Marbling & Unrivalled Tenderness. Raised on the southern Victorian pastures, pure bred Black Angus Cattle are finished with a custom barley ration for 150 days. 
Delivered Chilled
Well Marbled
Always Tender
1 Rib feeds 2 people adequately
With a party of 6 people - go for 3 Ribs Roast

Raised without the use of Antibiotics
Stay Fresh in the Chiller for at least 3 days from the delivery date
If not consumed within 3 days, please keep in the freezer
Individually vacuum packed for easy storage
Delivered via refrigerated truck
Doneness guide: Rare 50 celsius Medium rare 56 celsius Medium 60 celsius Medium Well 64 celsius Well done 68 celsius
More from this collection
Customer Reviews
05/01/2020
Elle N.
Singapore
Australian Wagyu Ribeye Steak MS6
The steak was fantastic. We, including my 5 and 2 year olds love them! The service is great too. Now I don't have to head out to buy good beef for steak night.
05/01/2020
Joycelyn S.
Singapore
Australian Wagyu Ribeye Steak MS6
Very tender and good Quality . Service is good especially the after-sales follow up is great ! Will definitely purchase again.
04/24/2020
fengwen k.
Singapore
Excellent meat quality!
Product delivered vacuumed pack for easy handling. Excellent meat quality for the price!
04/19/2020
Jing C.
Singapore
So tender and juicy
It was an awesome steak :)