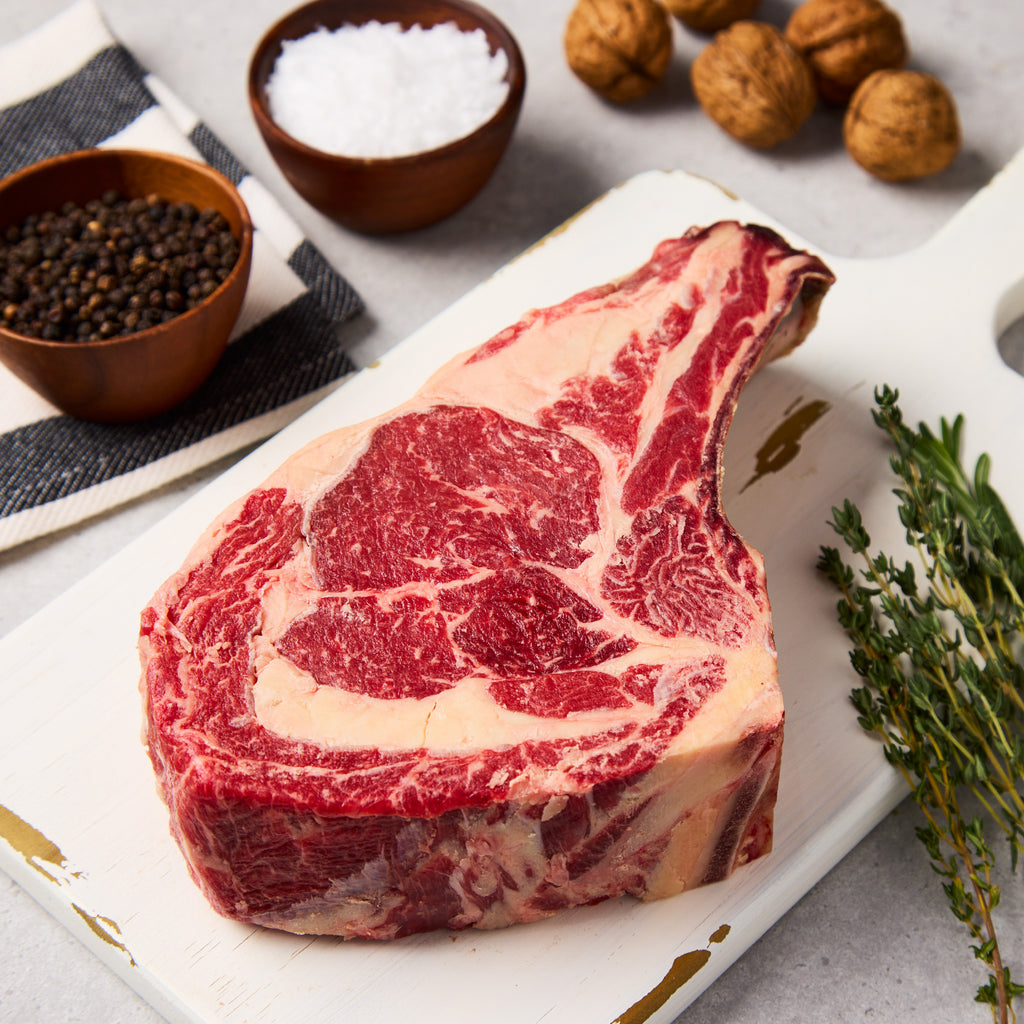 NEXT
PREV
Zoom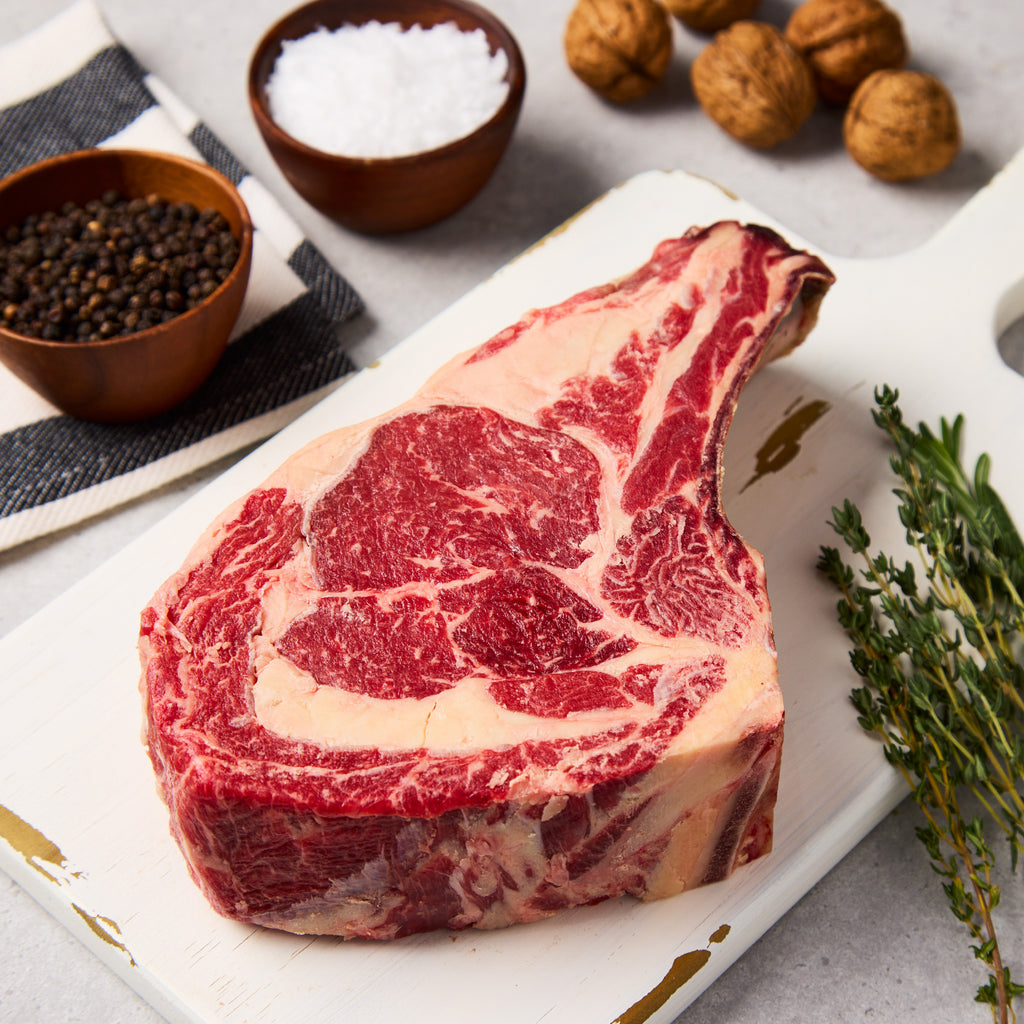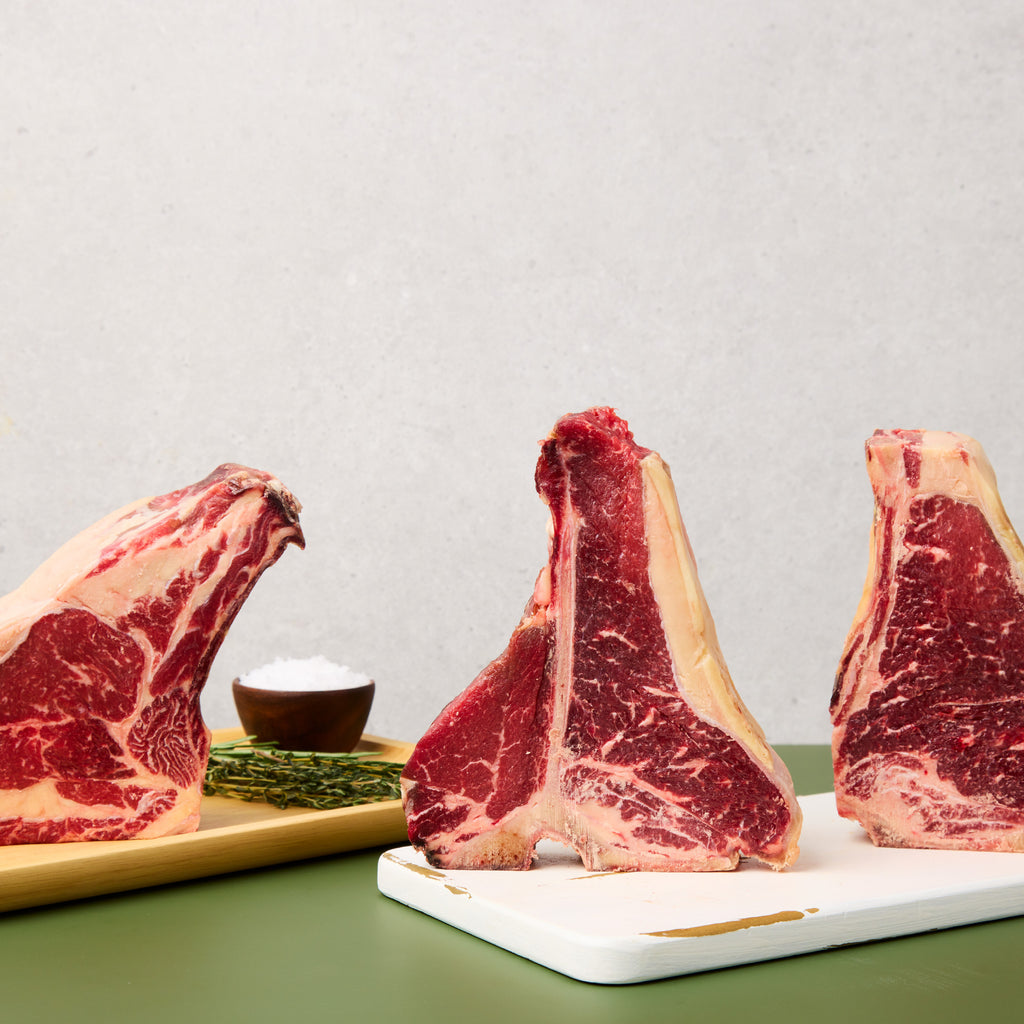 45 Days Dry-Aged British Longhorn Prime Ribs
Delivery Notice
We deliver island-wide 𝗙𝗥𝗘𝗘 𝗳𝗼𝗿 𝗮 𝗺𝗶𝗻𝗶𝗺𝘂𝗺 𝗼𝗿𝗱𝗲𝗿 𝗼𝗳 $𝟴𝟬.
For orders below $80, a delivery charge of $12 applies islandwide
How a steak tastes can be influenced by a multitude of factors, including how the cattle are reared, their diet and also the breed of cattle it comes from.
We are excited to introduce a new rare breed beef from the UK, for we which we have carefully dry aged for 45 days.
The British Longhorn is a British Native Breed with its signature curved long horns. Originating from Northern England, Longhorns are one of the oldest breeds of British cattle.
Originally Longhorns were bred for their docile nature, for being hardy and strong animals working alongside farmers. More recently, they have become a sought after delicacy in some of the finest steakhouses.
British Longhorn Grassfed Prime Ribs are tender and light on the palate
Delivered Chilled
Lightly Marbled
Always Tender
A 500g portion feeds 1 person
A 2600g portion consist of 3Ribs, suitable as a Roast, suitable for up to 8 people
Raised without the use of Anti-biotics
Fed on a natural diet of Perennial Rye Grass, White Clover, Fawn Tail, Meadow fescues, Vetches, Yarrow and Burnet Herbs
From Free Ranging Cattle on Pasture
Stays Fresh in the Chiller for at least 3 days from the date of delivery
If not consumed within 3 days, please keep in freezer
Individually vacuum packed for easy storage
Delivered via refrigerated truck
British Long Horn Grassfed Prime Ribs are derived from the loin set of a cattle, a suspending muscle found at the upper top section of the animal. Unlike cuts found in the thoracic and pelvic limb with abundant connective tissues. The suspended loin section is not a muscle of locomotion, resulting in a much tender piece of steak. 
Meat Co. sources all British Long Horn Beef from East Anglia, UK
Doneness guide: Rare 50 celsius Medium rare 56 celsius Medium 60 celsius Medium Well 64 celsius Well done 68 celsius
Recommended cooking method: Quick Pan Sear, Barbecue; for whole slabs: roast, sous vide.
More from this collection