BOLD AND WITH ASTOUNDING FLAVOUR
Carefully selected from producers around the world, who share the same beliefs as we do—producing the finest quality ingredients with utmost integrity and pride.
BEEF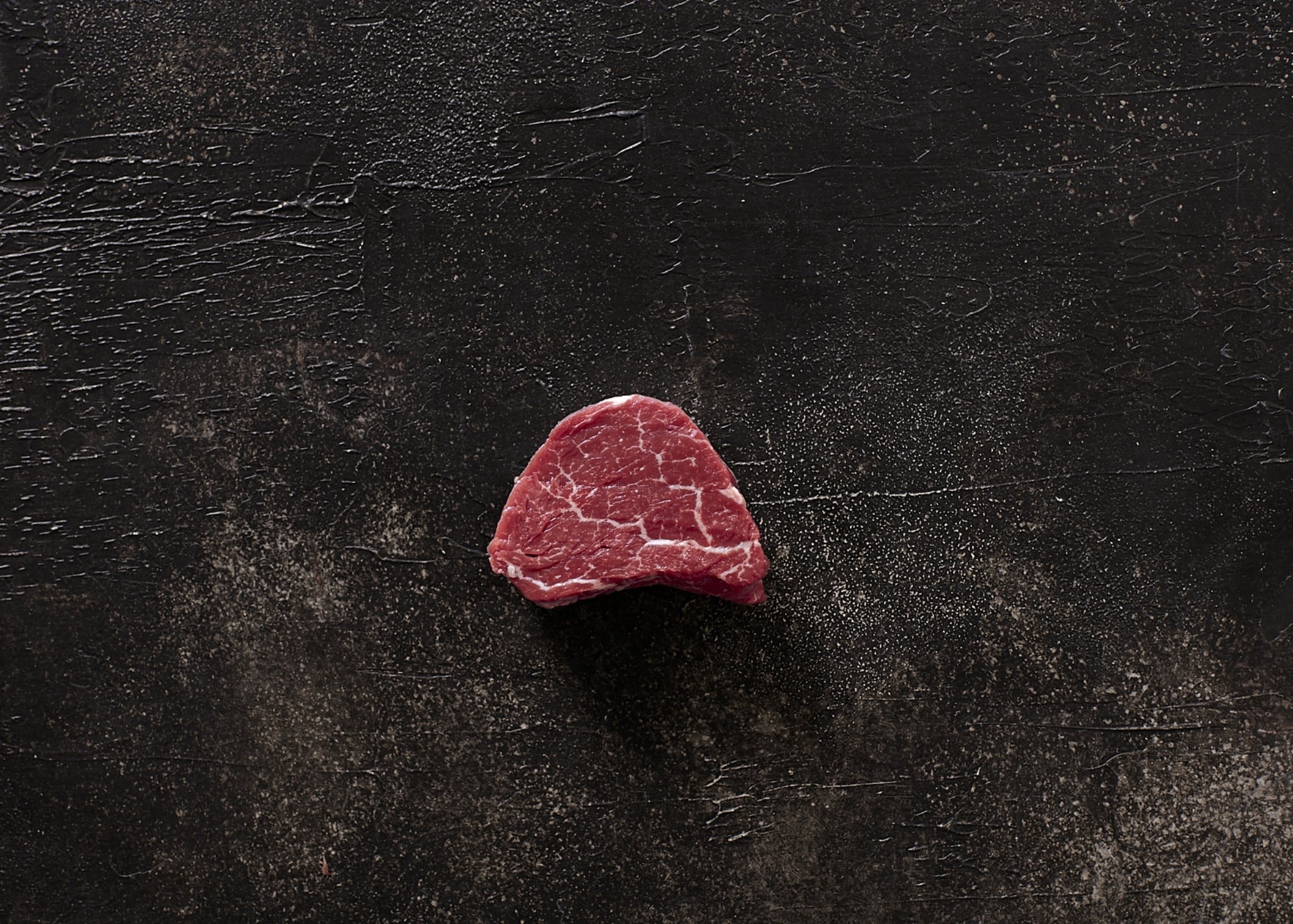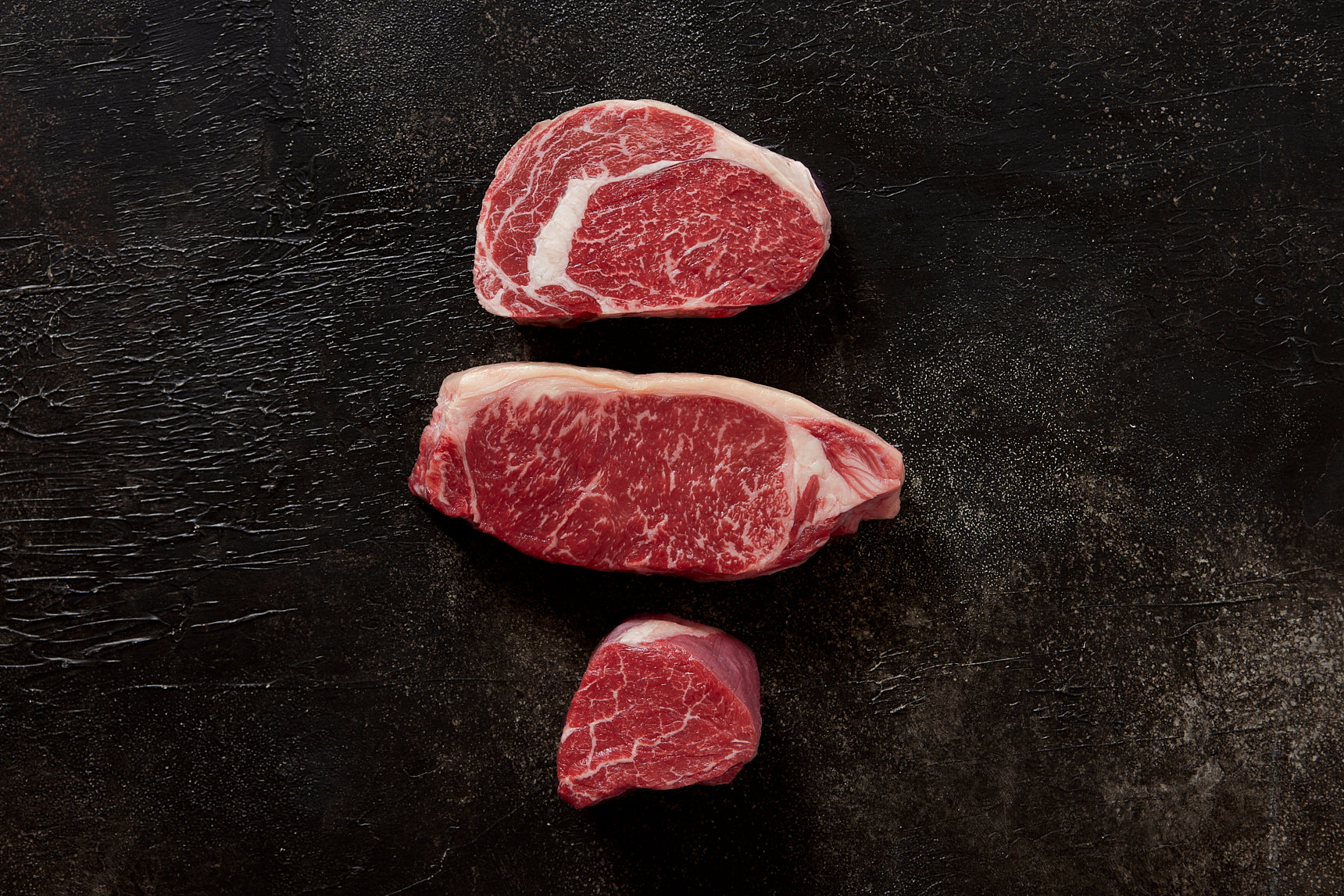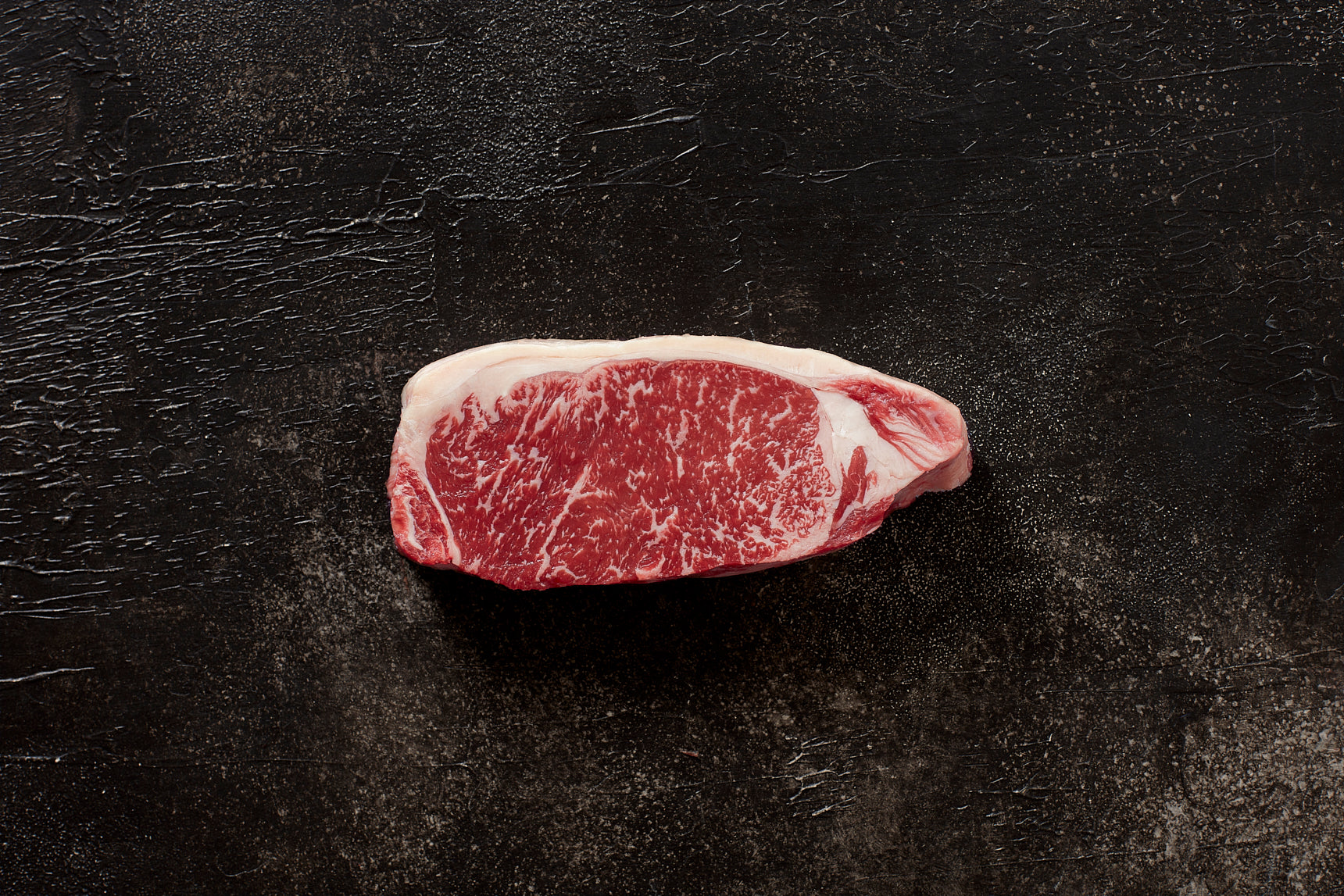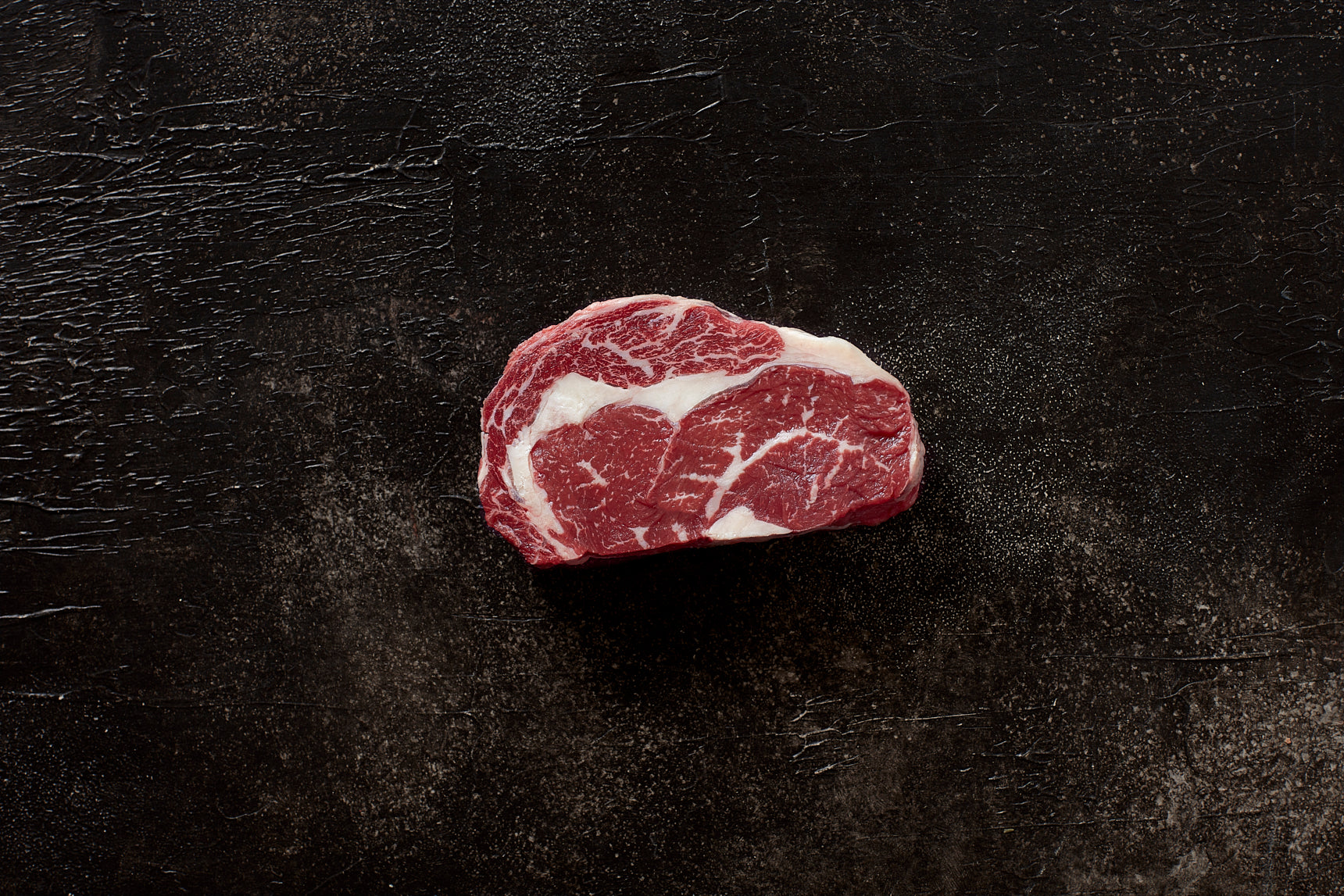 Altair grassfed Wagyu combines the marbling and sumptuous texture of traditional Wagyu with the clean mineralogy of pasture raised cattle. The cows are fed with the best grass grazing regions across Tasmania, Gippsland and the Limestone Coast of South Australia. The place is known for their year round rainfall, volcanic soils and ideal climate for growing high quality pasture.
The cattle grow naturally in a relaxed environment for 30 months - much longer than typical beef programs before slaughtering. This unique breeding creates unparalleled, melt in your mouth flavour and a luxurious culinary experience.
BREEDING LOCATION

Gippsland, Limestone Coast Victoria

BREED

Wagyu F2-Full Blood

CARCASS WEIGHT

280–350 kg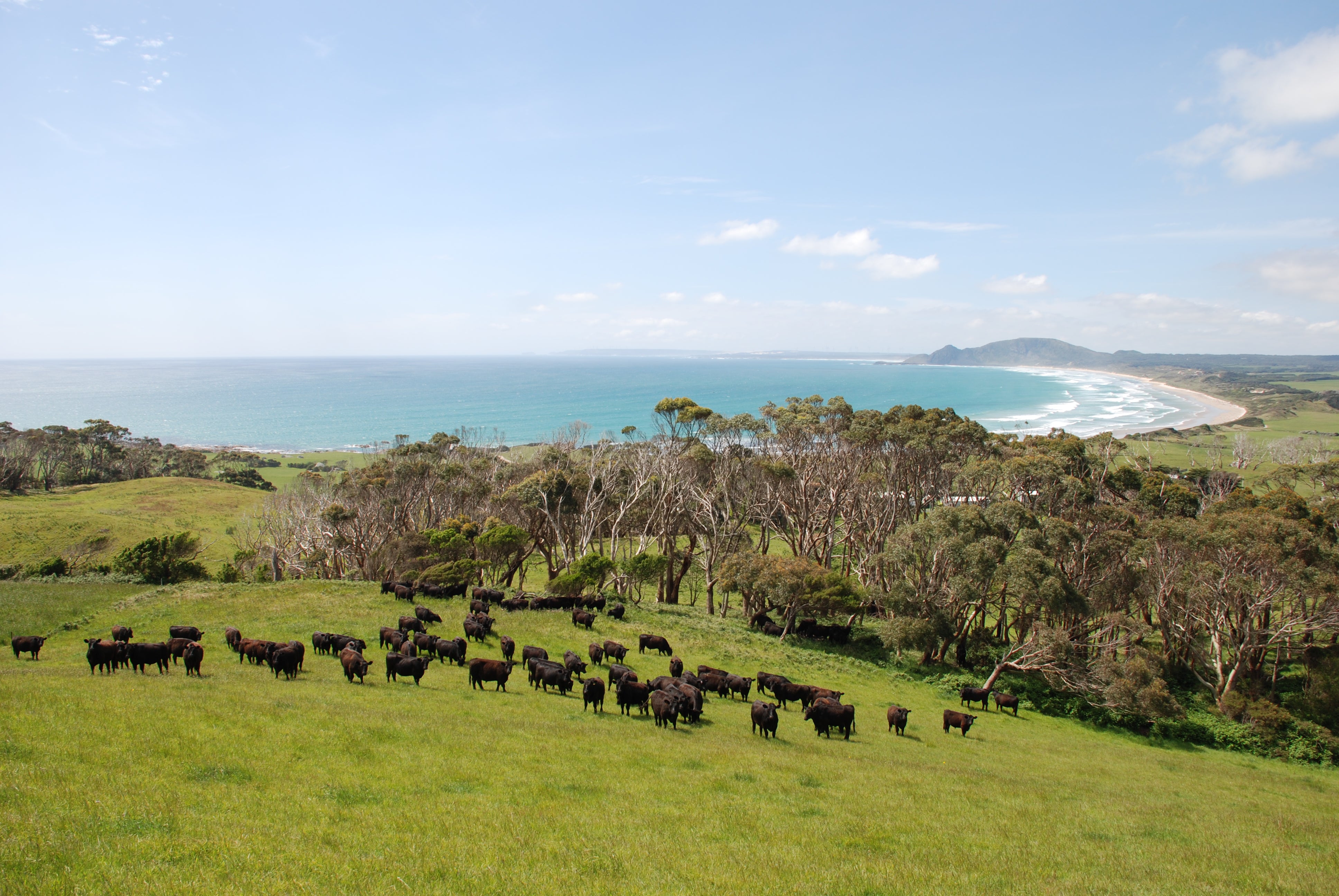 Bass Strait and its coastlines fall at the latitude where drenching rain, warming sun and salt-water winds combine to create climatic perfection for growing tender 100% grass-fed beef. The cattle are peacefully raised on natural rye grasses and clover without the need of antibiotics or hormone growth promotants.
Bass Strait Beef employs a 'Natural State Hanging Method' in which all carcasses are hung from the hip bone in a way that follows the natural anatomical position of cattle. As a result of this muscle stretching, cuts like Rump and Striploin can achieve optimal eating quality.
BREEDING LOCATION

Gippsland & Tasmania, Victoria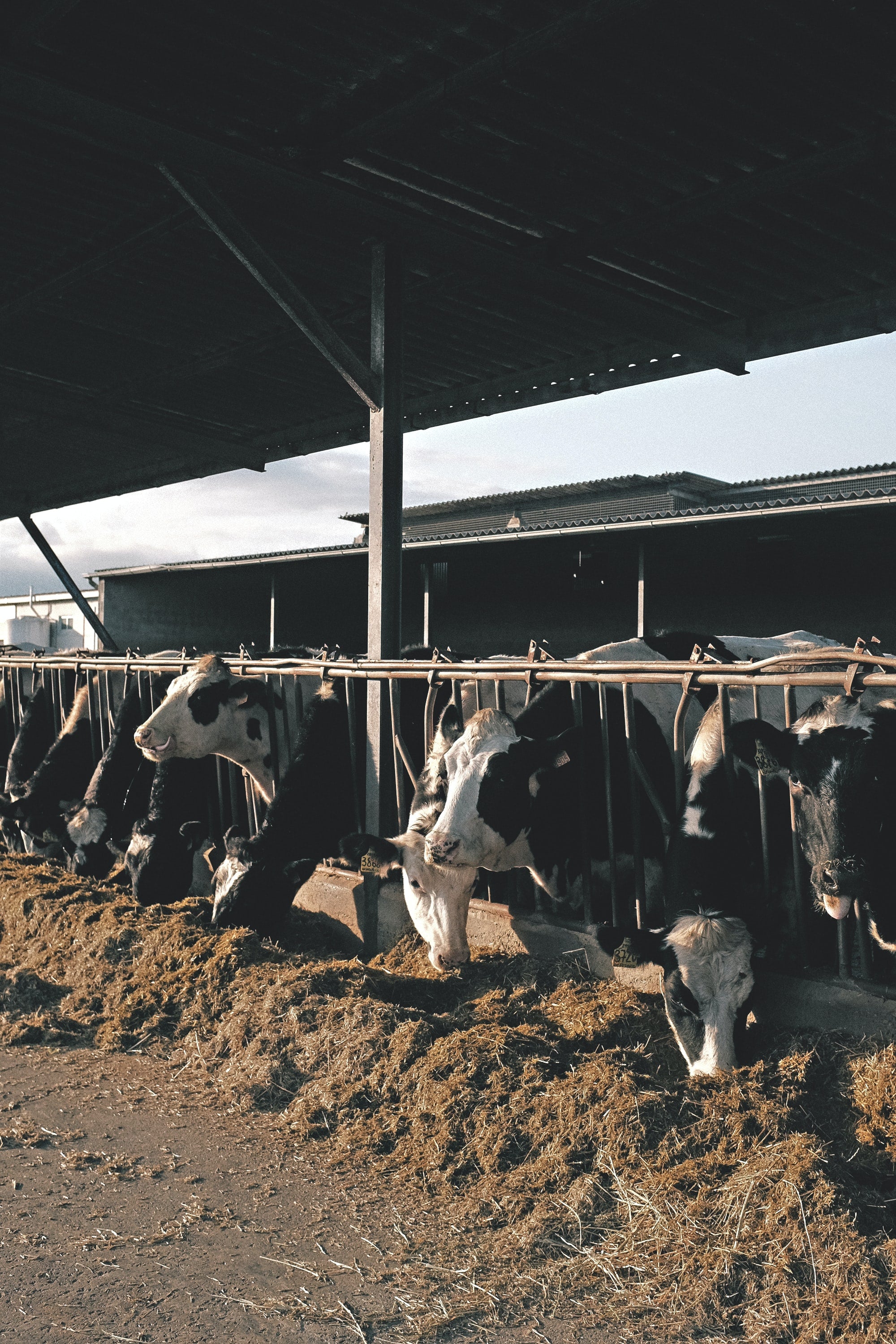 Bindaree Beef is an ambassador of the Australian meat industry by exporting Australian quality to the world – our commitment to excellence.
With generations of feedlot experience, Bindaree Beef puts quality and flavour at the heart of their business. To bring to your plate the best quality Australian grain fed beef, Bindaree dedicates themselves to producing only one type of beef: a 100days grain fed yearling cattle. The result is a reliable center of plate solution that is available year round that delivers a consistently tender and tasty eating experience. 
BREEDING LOCATION

New South Wales

CARCASS WEIGHT

320–330 kg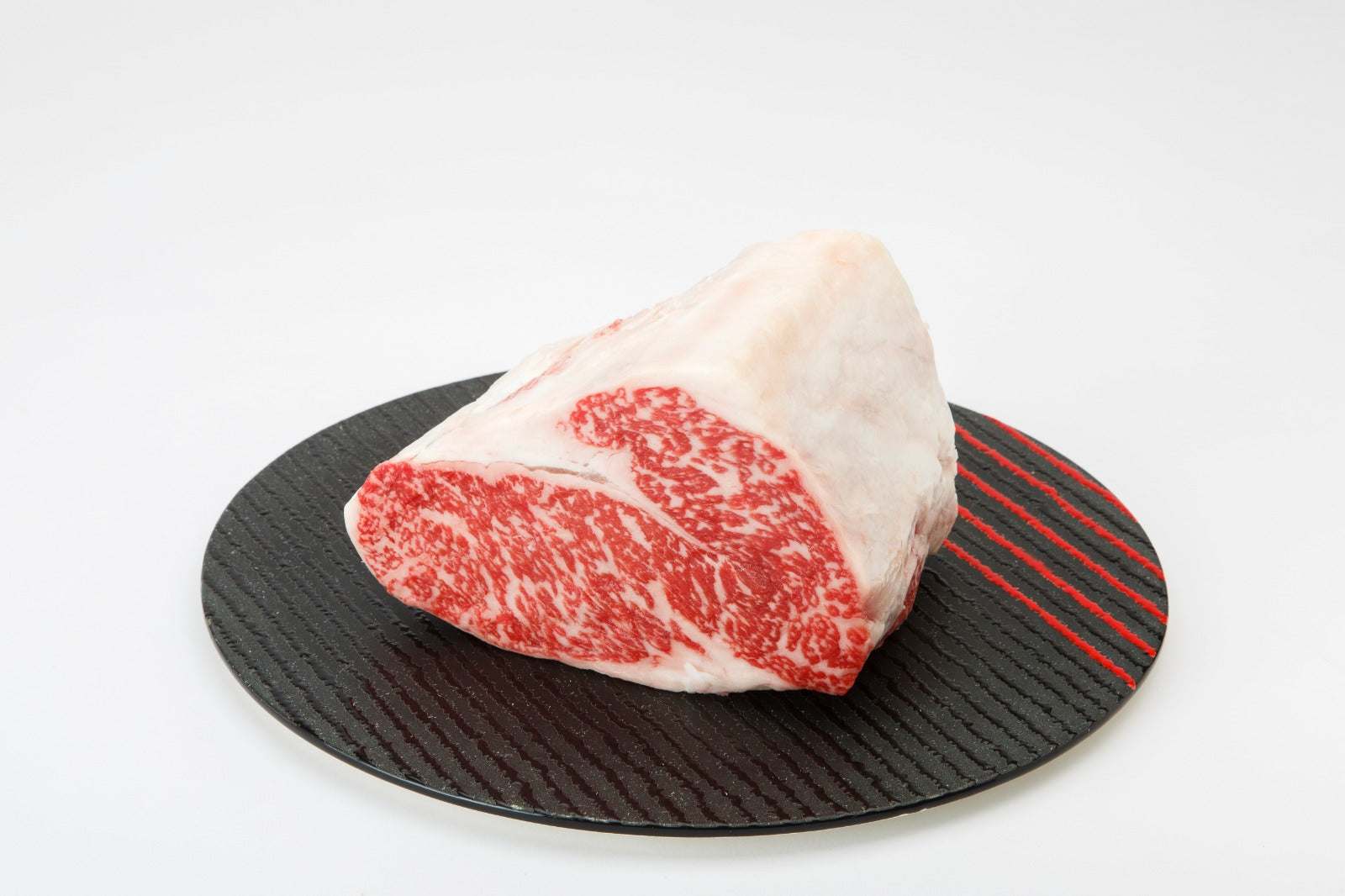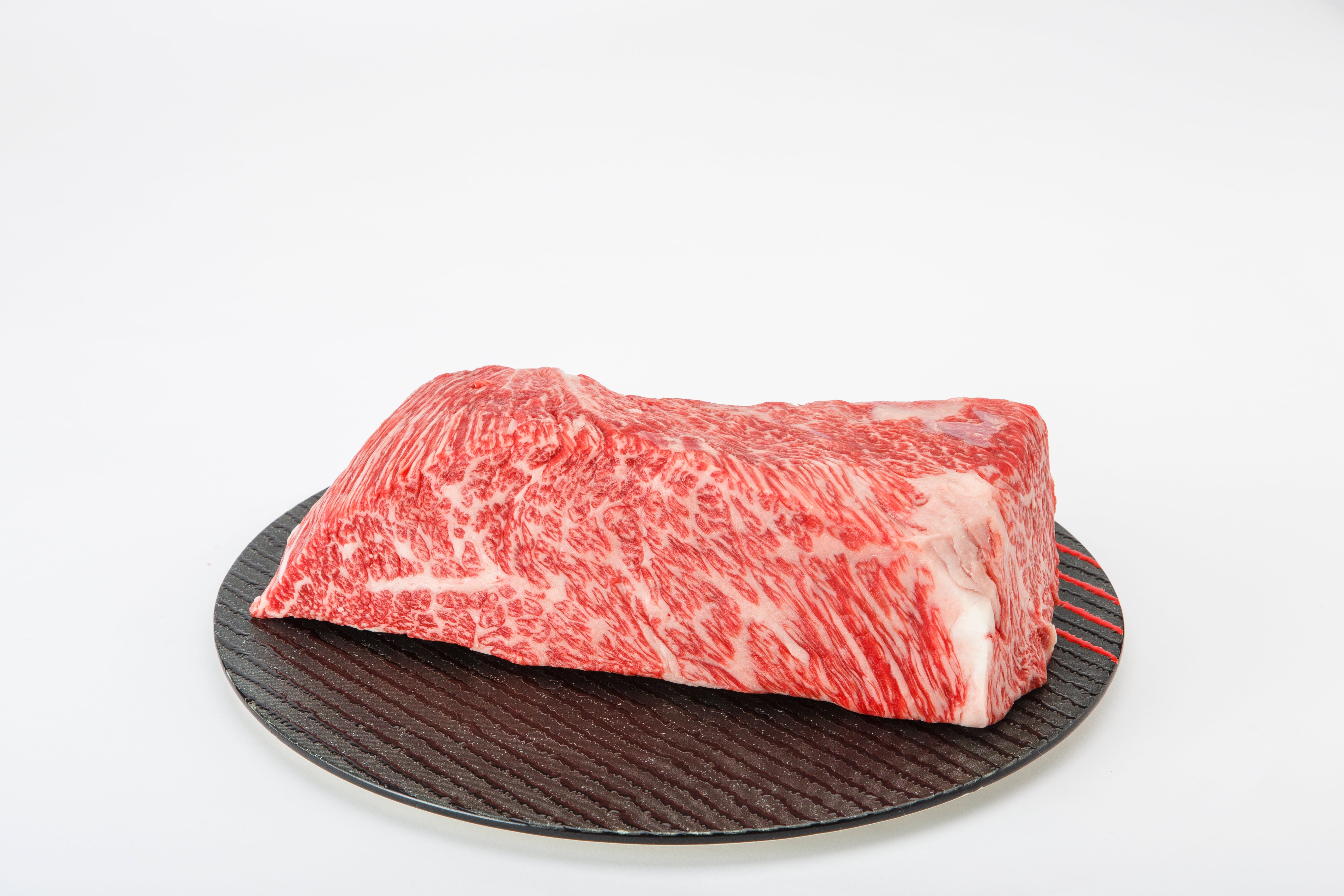 In the Minami Satsuma Valley in Kagoshima Prefecture, a small group of 12 Master Wagyu farmers have created the Satsuma Gyu brand. Its specially formulated diet, consists of 100% locally grown agriculture products. The cattle's main source of energy comes from rice plants, which are cultivated on the slopes of Mt Aso in Kumamato Prefecture.
Through joint research between the local University, the Wagyu and Rice farmers, they have determined the best types of rice and also the most suitable times of the year to harvest, where the plants are at their most nutritious. As a result, Satsuma Gyu is always consistently marbled and produces a BMS of 10-12.
BREEDING LOCATION

Minamisatsuma, Kagoshima, Japan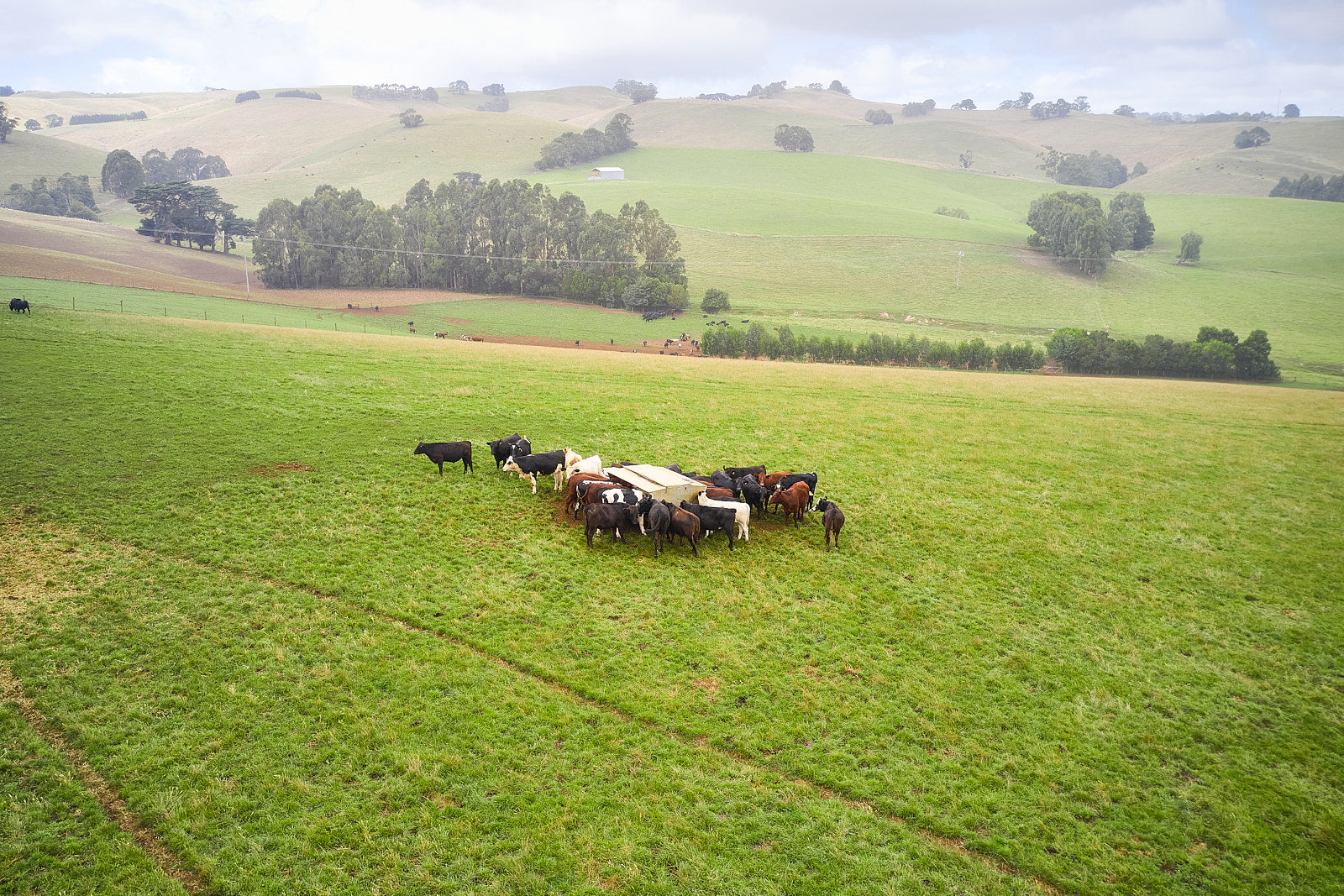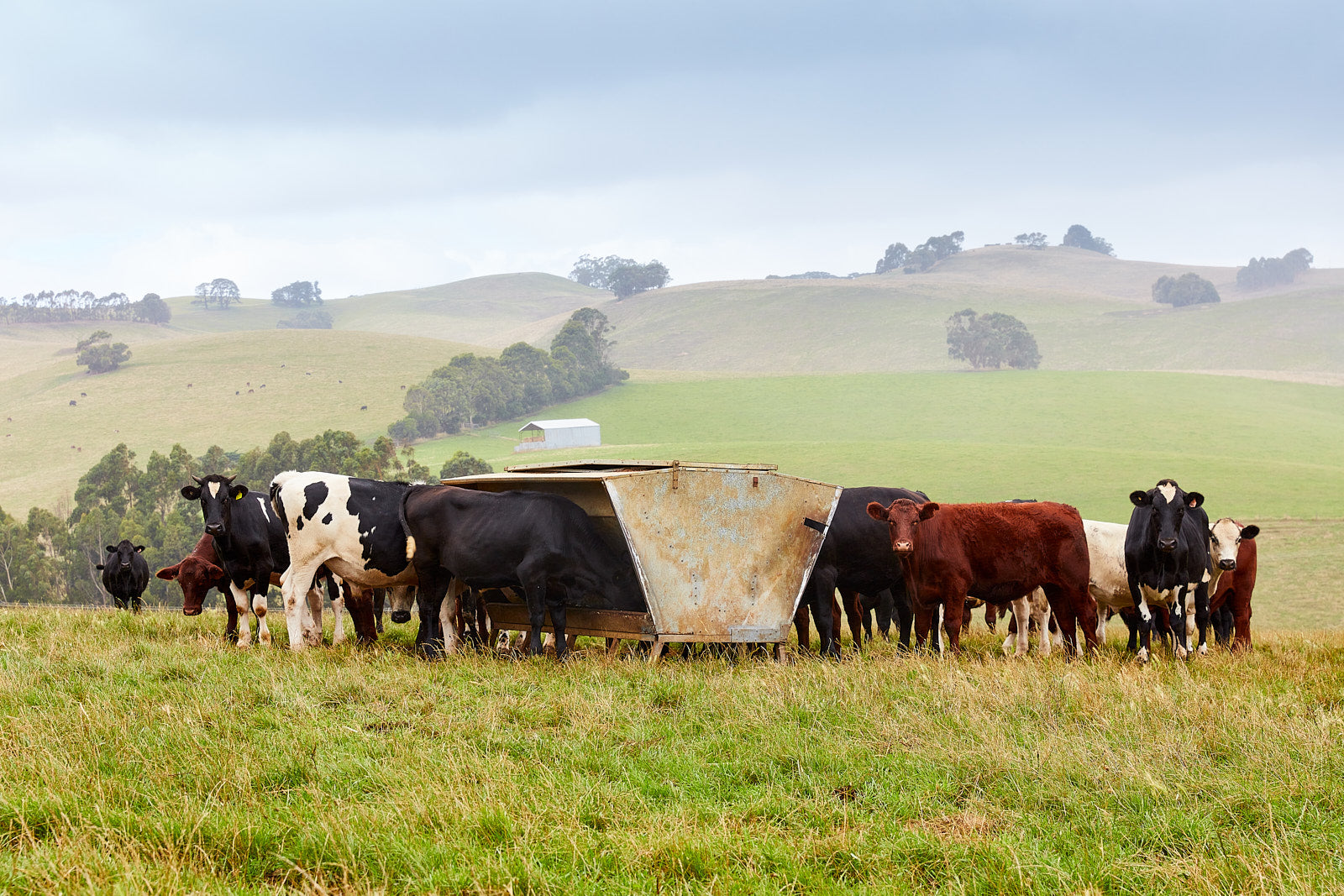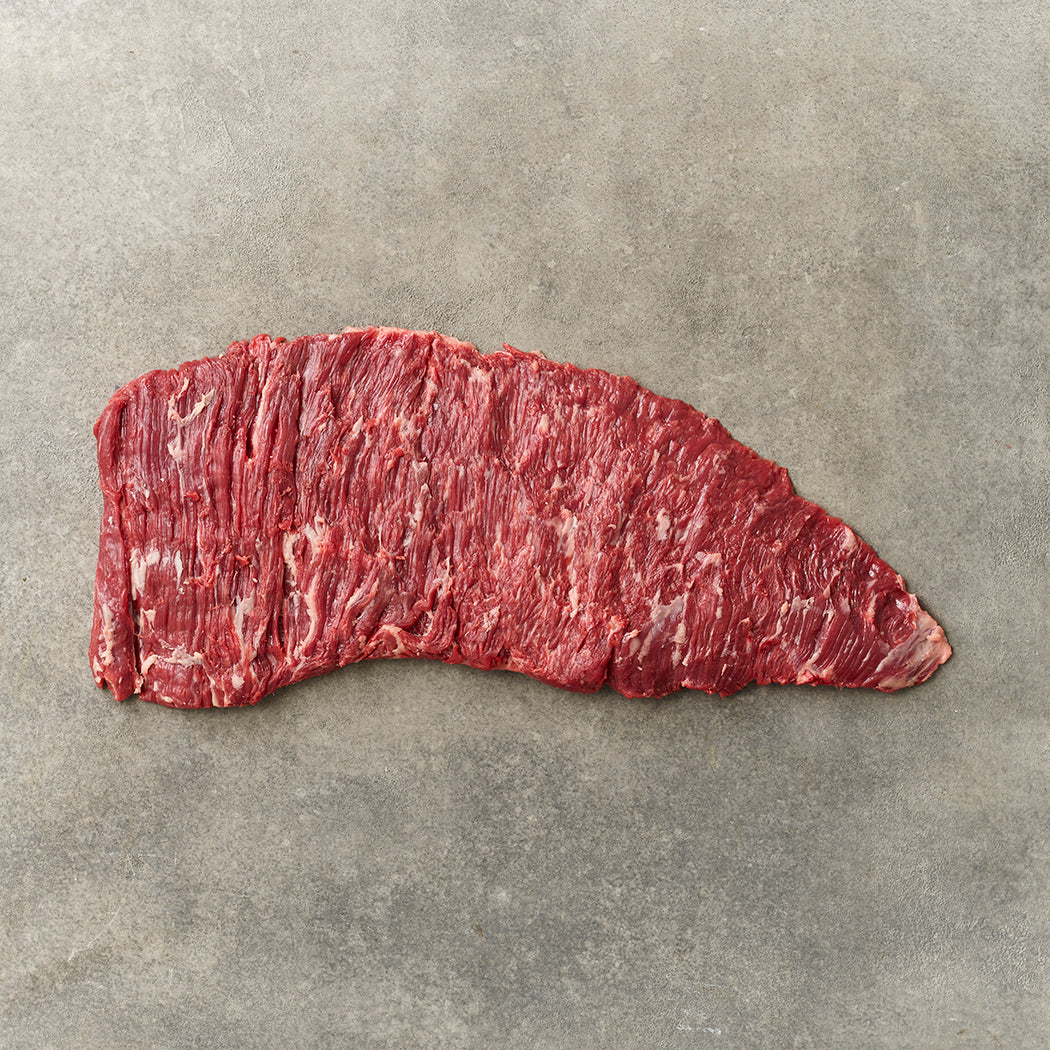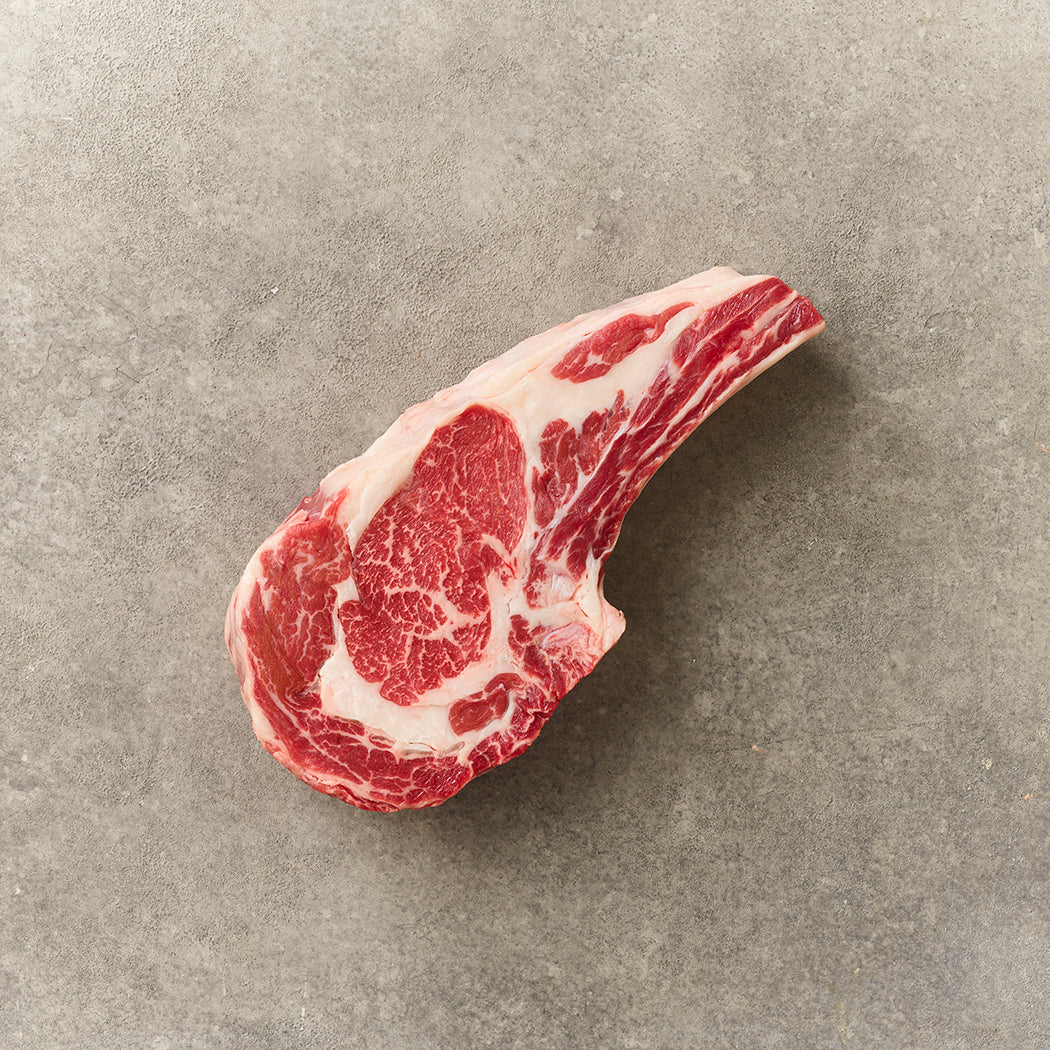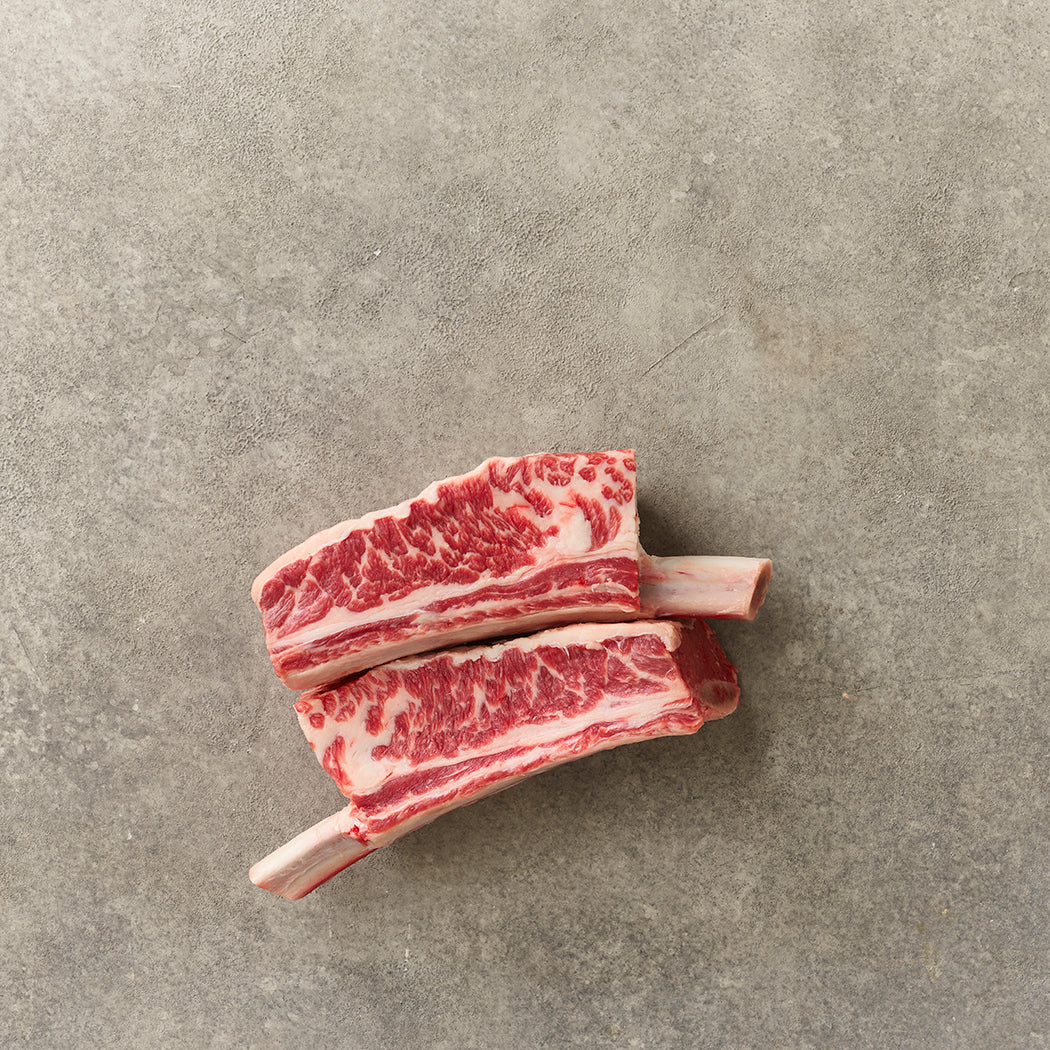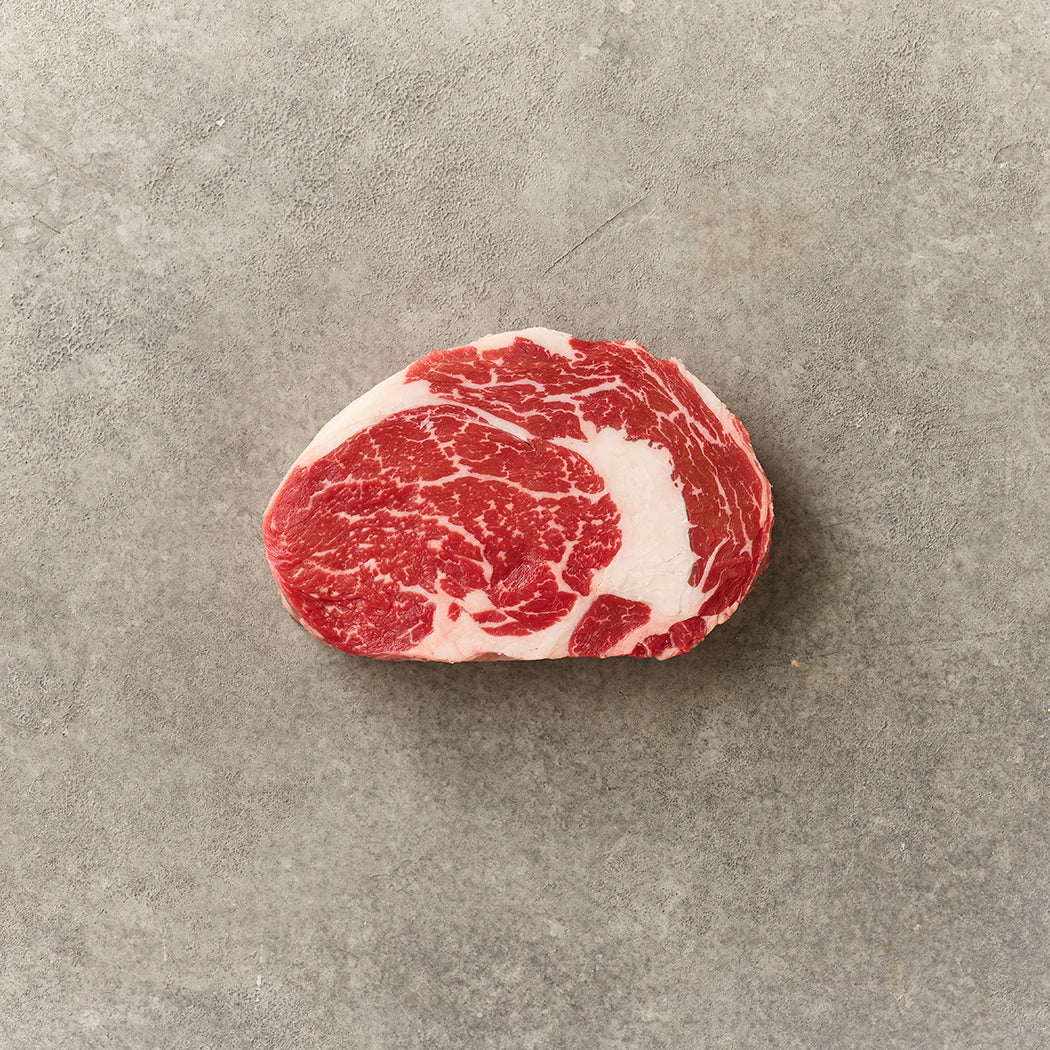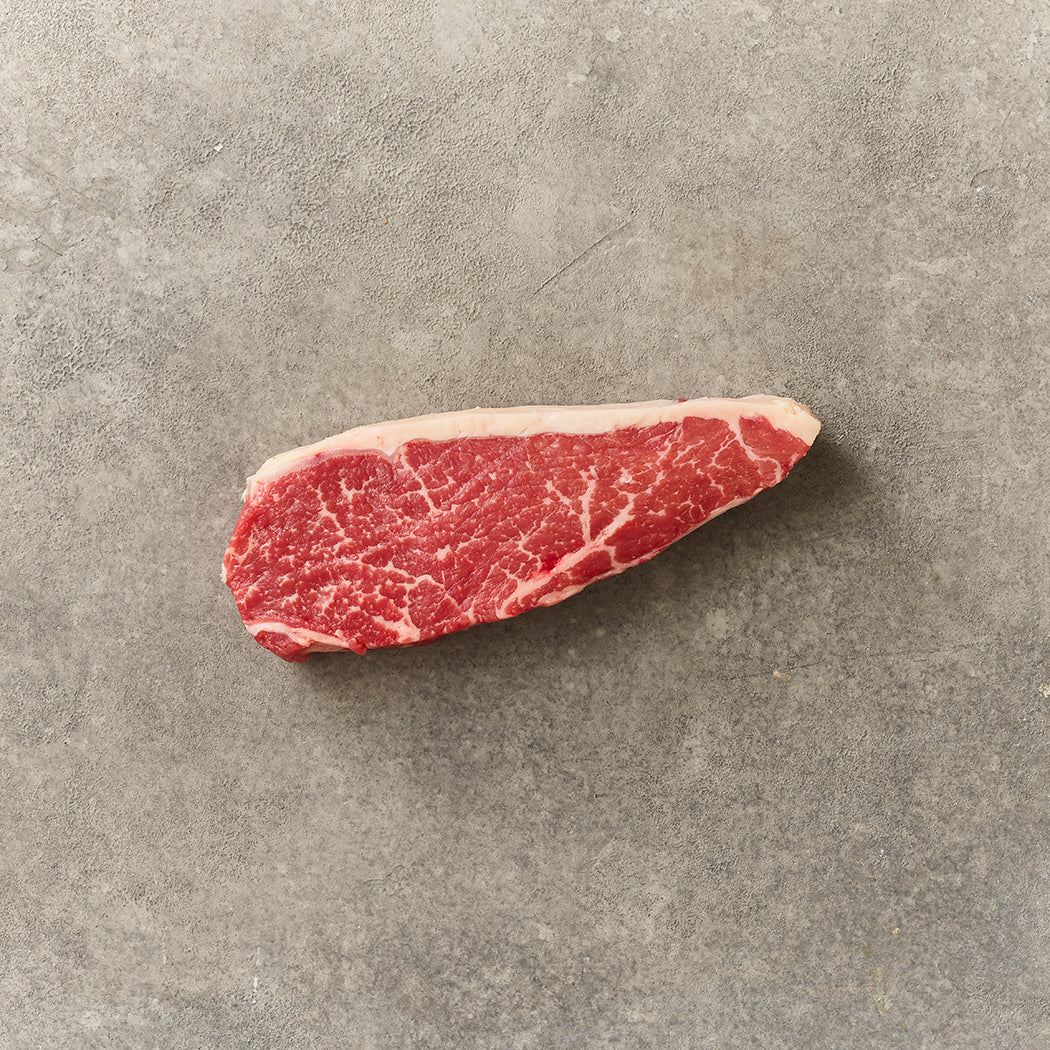 The combination of barley and a free-range environment strikes the perfect balance to produce year-round quality beef. A modern farming system designed with high animal welfare standards in mind. The Wanderer.
Our cattle roam free in paddocks and also have access to barley through an innovative, mobile feeding system. This approach provides a relaxed environment with the highest animal welfare standards in mind.
Our unique modern farming method achieves year-round quality and consistency in marbling and tenderness. Enjoy the rich flavour of barley fed beef with the assurance of a natural and free range environment.
BREEDING LOCATION

Gippsland & Tasmania, Victoria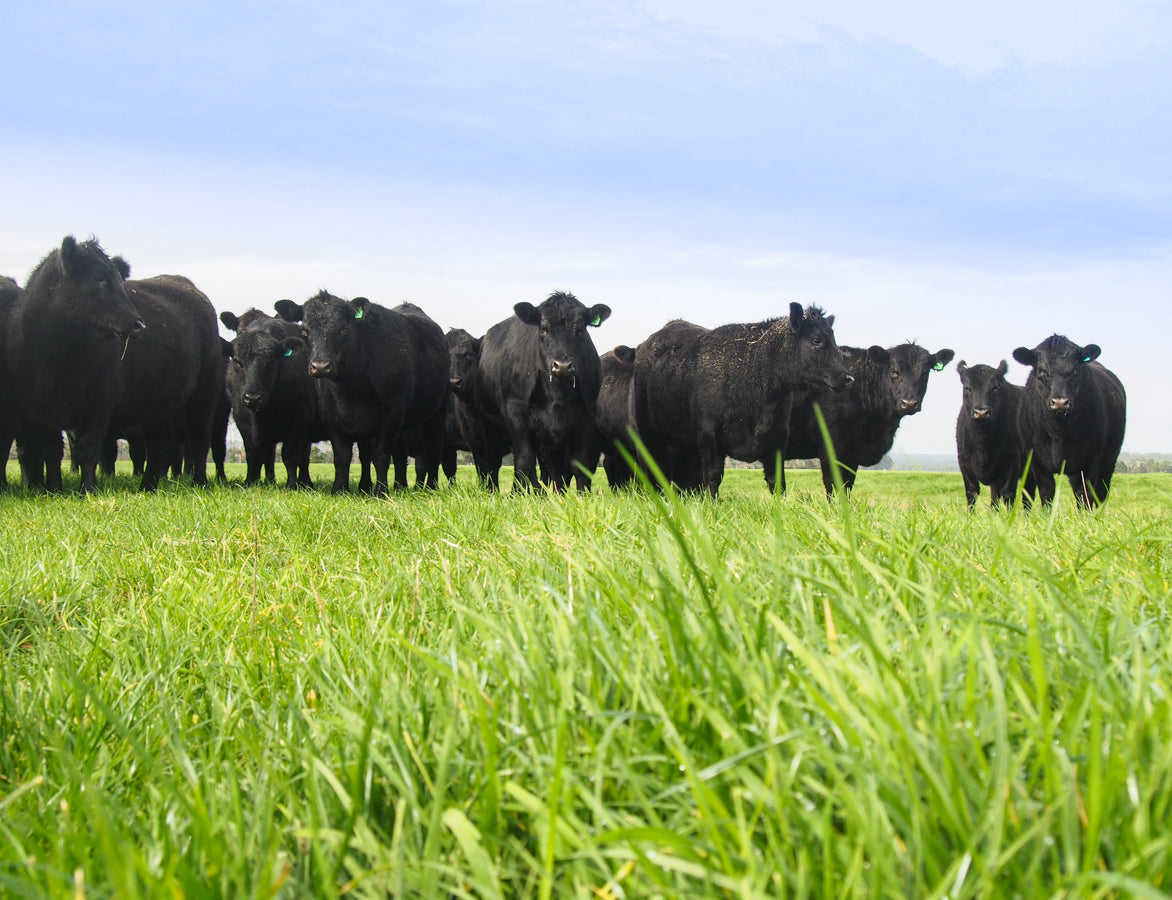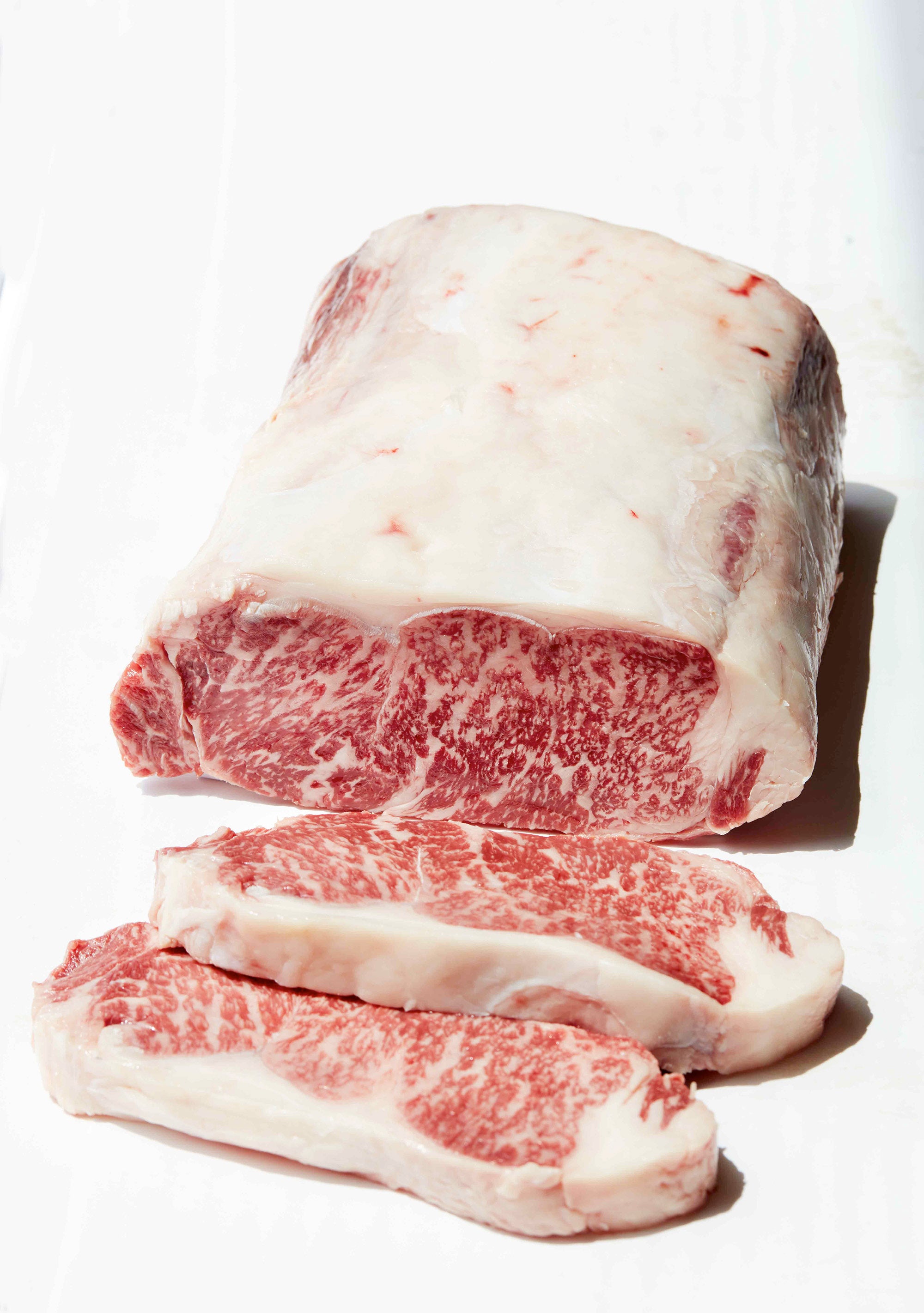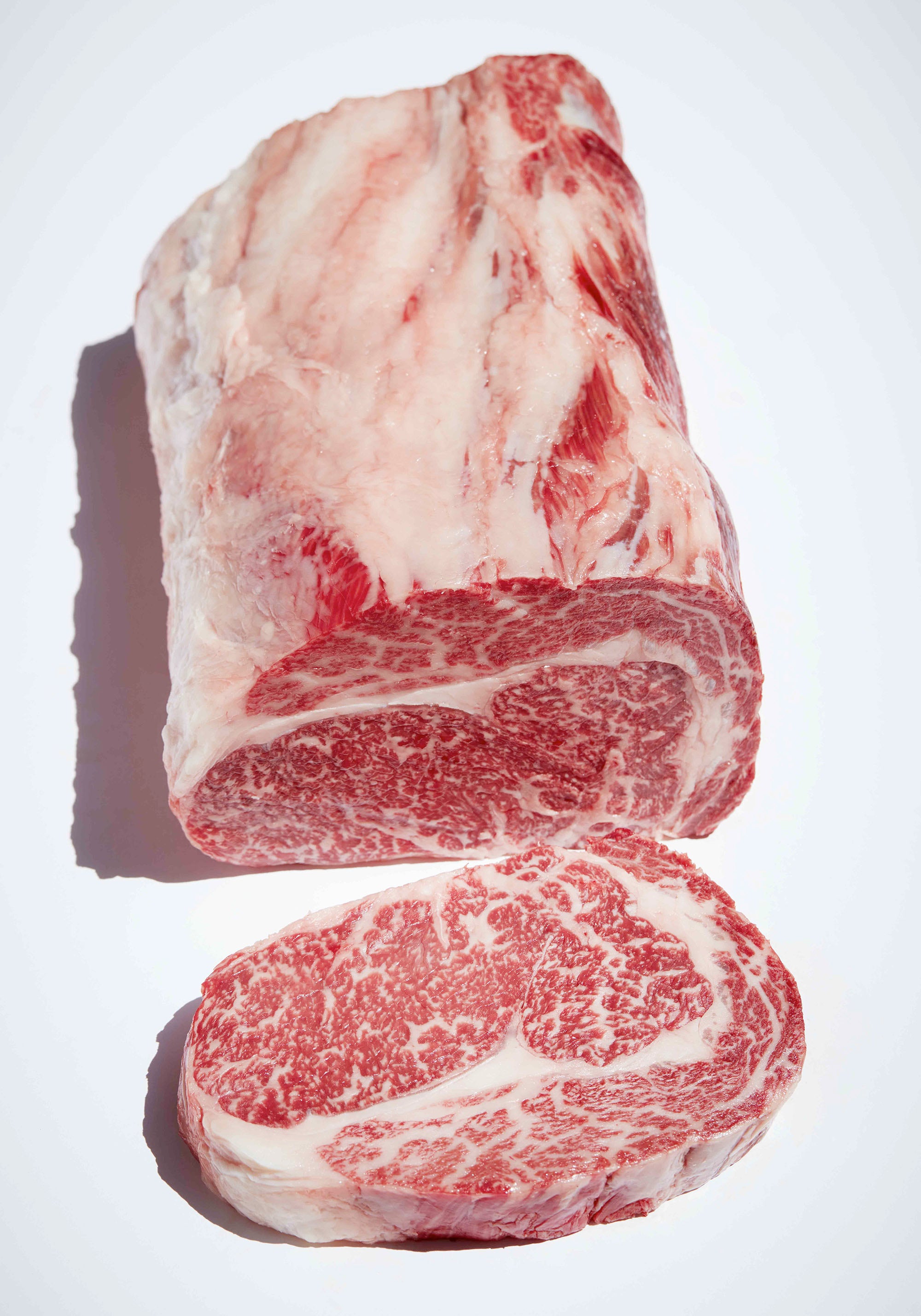 Security Foods uses Karoge Washu bred Wagyu and Tajima Bloodlines, selected on the basis of extensive progeny testing (over forty years), to breed large numbers of feeder cattle which are fed in company-controlled feedlots. Through ongoing training programs, The Company is educating Australian farmers to correctly feed and manage these cattle from birth to slaughter.
Accordingly, the company prides itself in being able to produce beef that is not only juicy and tender but most importantly tasty. All cattle are bred in the temperate southern regions of Australia including the Northern Tablelands and Riverina of NSW and the King and Kiewa Valleys of Victoria. All cattle are produced under our JAS standards and we are able to maintain 100% traceability on all carcasses. 
BREEDING LOCATION

Victoria Highlands

BREED

F1 Wagyu: Fujiyoshi, Eiko, Tajima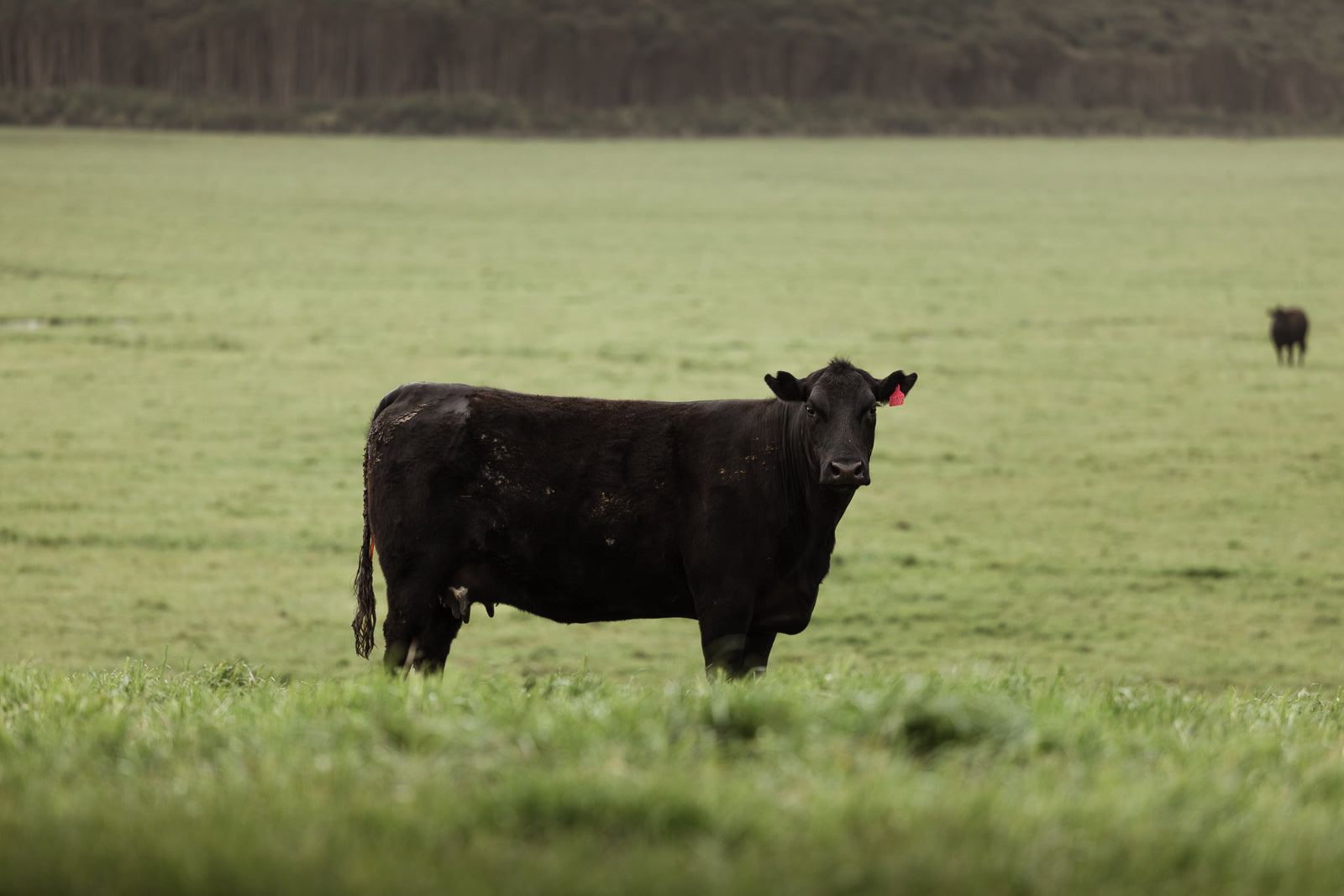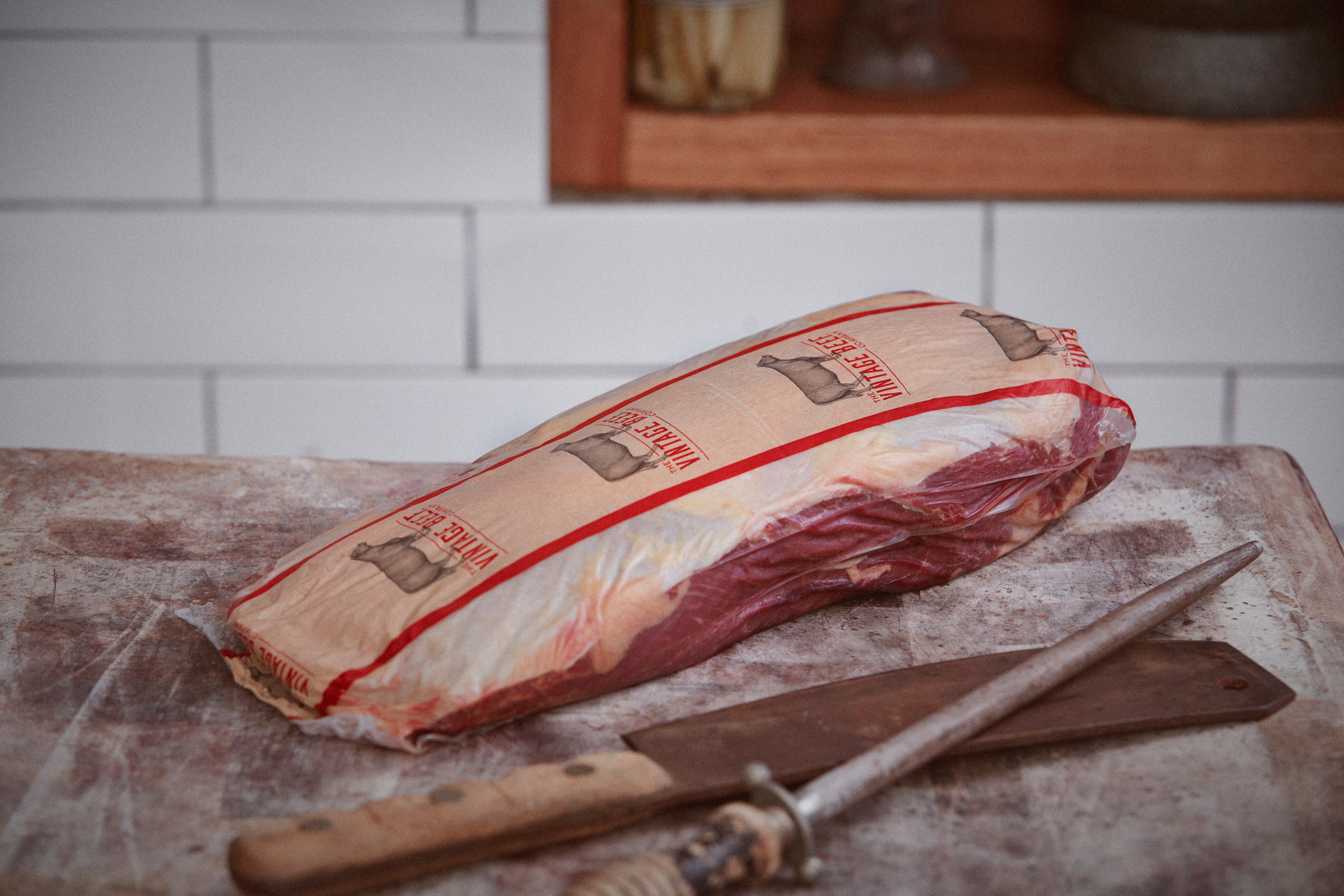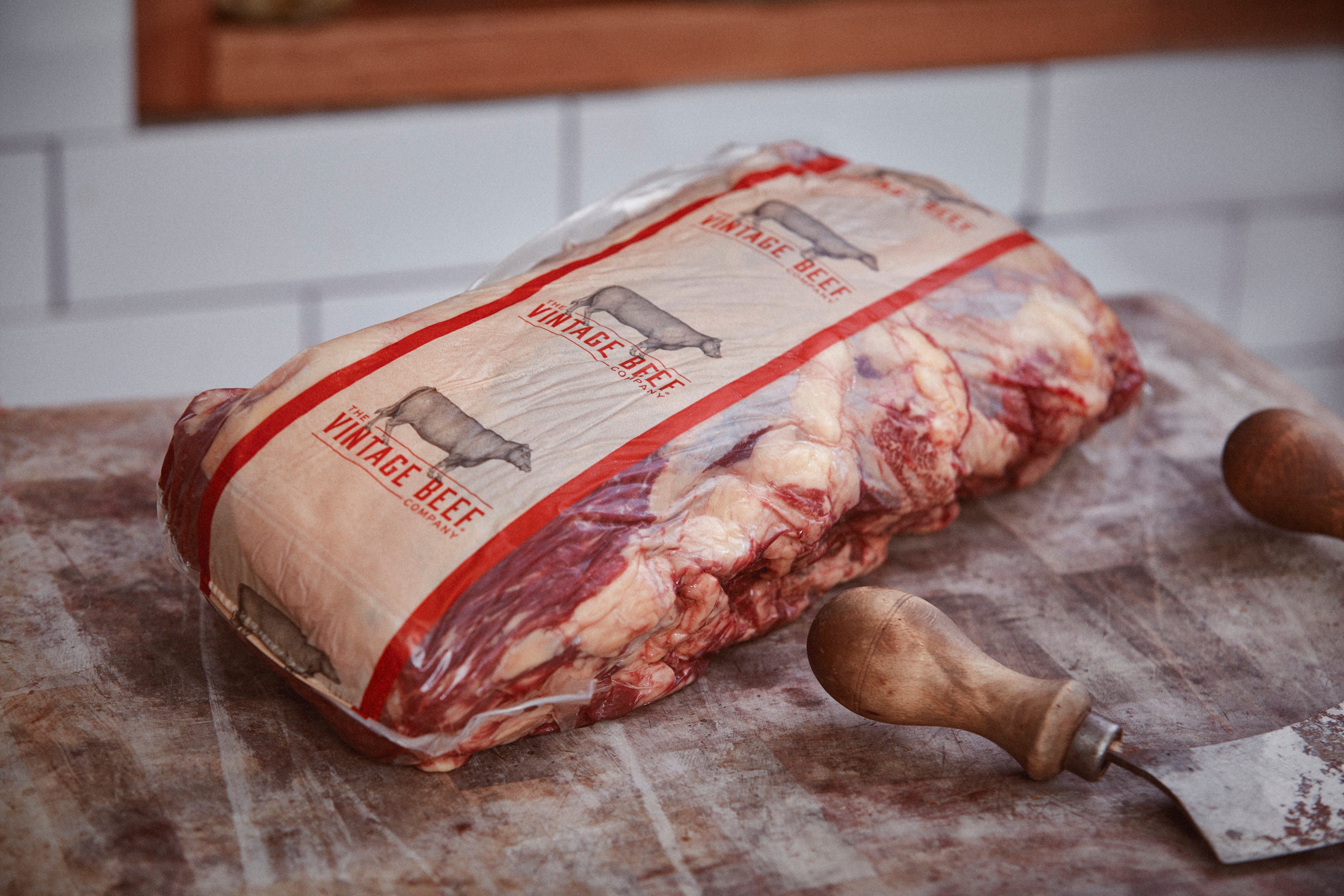 Luxurious marbling with a developed, grass-fed flavour from vintage cattle.
Welcome to our take on Spanish Galician Beef. Our farmers have turned their breeding cattle out of pasture for retirement where they feed only on grass. These roamers further mature in a relaxed environment and are not processed until they are at least 60 months - more than twice the age of regular cattle. The meat has a rich, developed grass fed flavour alongside superb marbling.
BREEDING LOCATION

Gippsland & Tasmania, Victoria

BREED

British Breeder Cattle

CARCASS WEIGHT

400–450 kg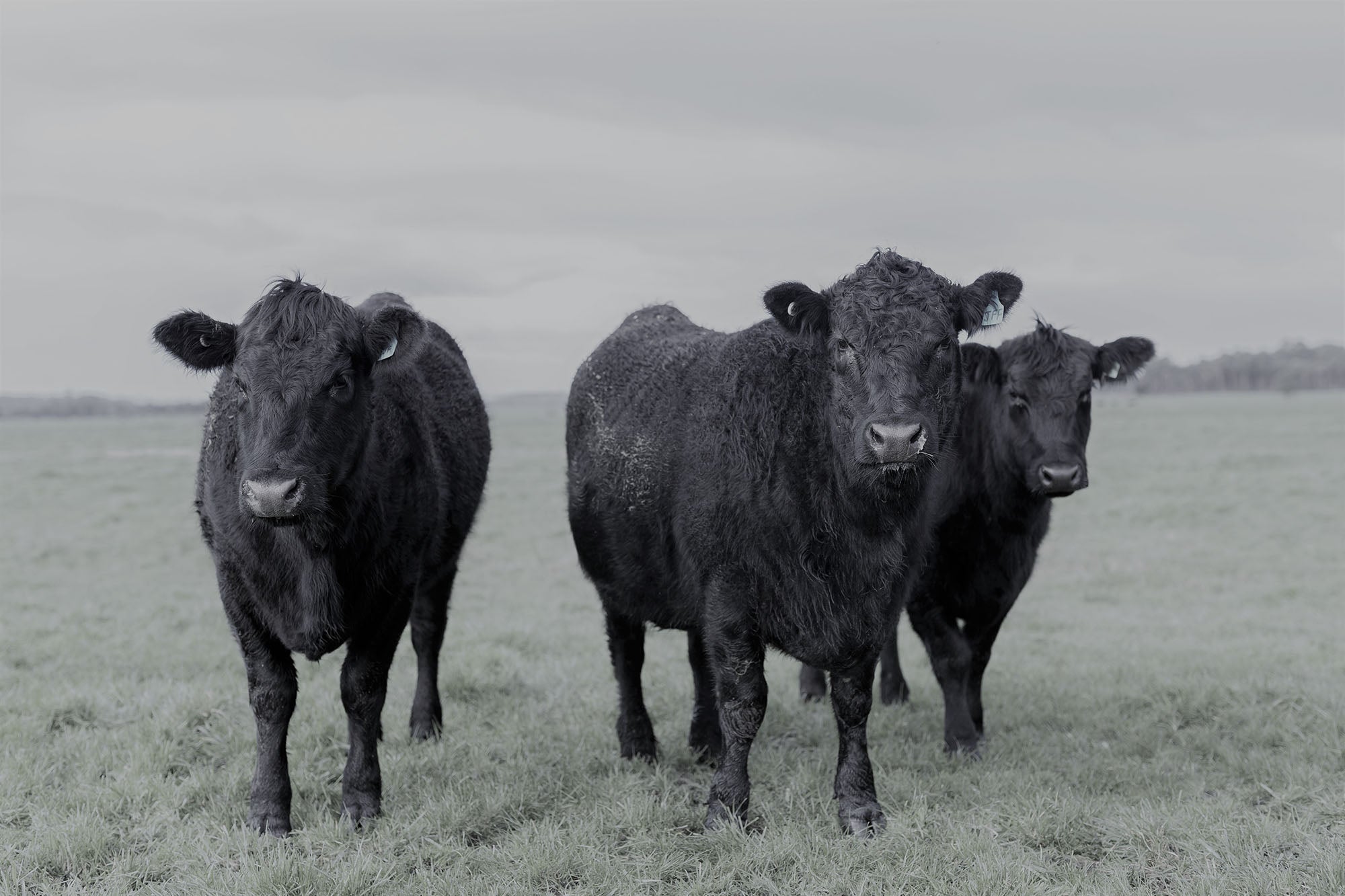 Long Fed Pure Black Angus are fed on a proprietary Barley Feed Ration for exceptionally luxurious marbling. These cattles are Hormone free and part of the Greenham Never Ever Program. All Pure Black Angus are Hip Hung rather than the traditional Achilles heel method. This results in improved tenderness, especially in the loin and hind quarter cuts.
Bred in the country sides of Gippsland, Victoria and finished on a 200 Days of Barley. The unique quality produced by these combination of breeding, backgrounding and feed system innovation is a highly luxurious and premium Long Fed Angus product. 
BREEDING LOCATION

Southern Victoria

CARCASS WEIGHT

480–500 kg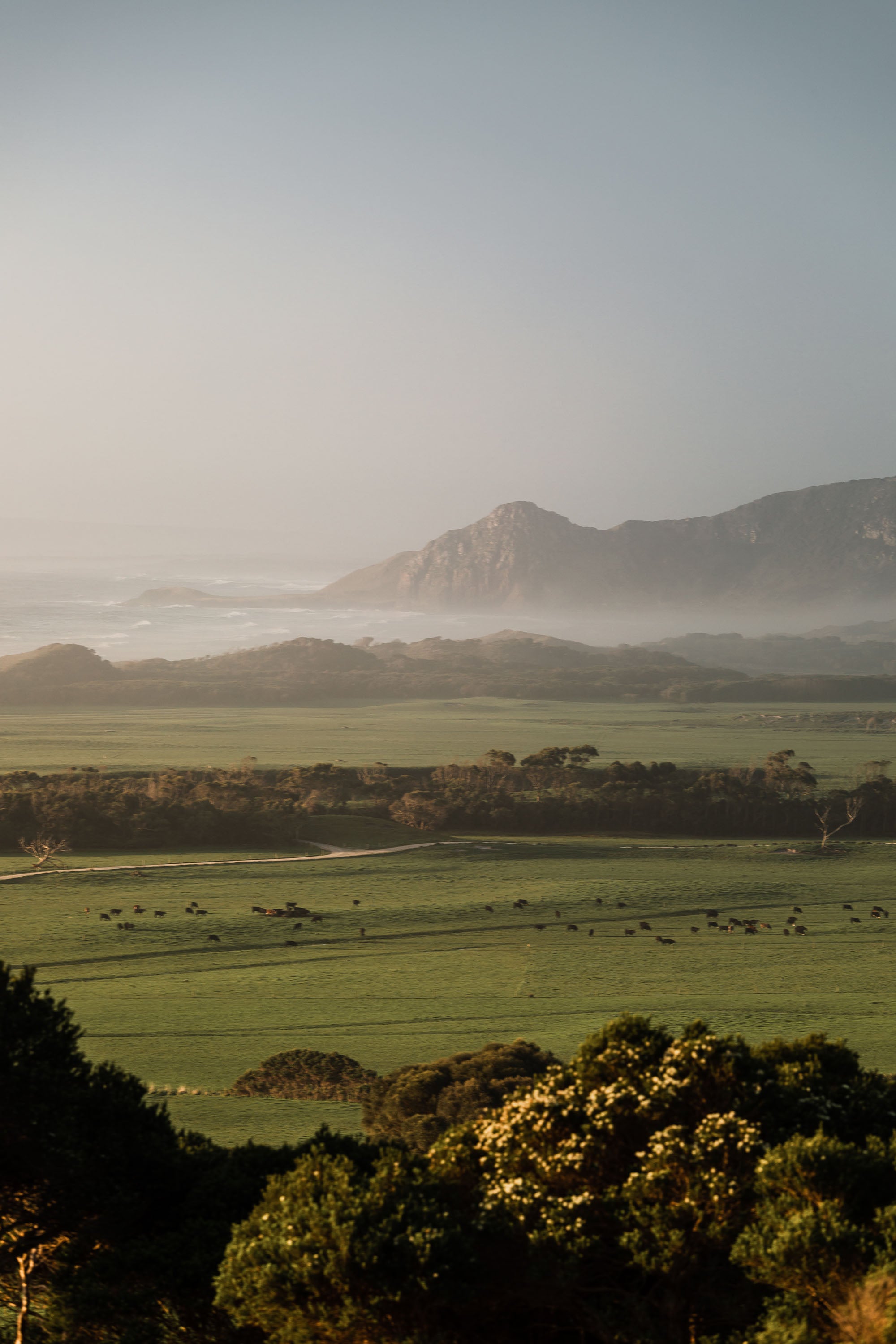 Demkota Black Angus are raised on family farms in the Demkota Country. Located in the beautiful Upper Midwest of the United States. Sourcing are done within a 250 mile radius of the headquarters in Aberdeen, ensuring both quality and sustainability for the industry. The Black Angus Cattle are fed with a rich Cornfed diet, producing superior marbling and eating quality. Every Demkota steak is a celebration to the generations
of family farmers and their way of life. The Demkota is also a national leader in the human treatment of cattle, with a facility designed under the guidance of Dr. Temple Grandin, renowned professor for Animal Welfare at Colorado University.
BREEDING LOCATION

South Dakota

DIET

Corn, Barley, Wheat & Other Local Grains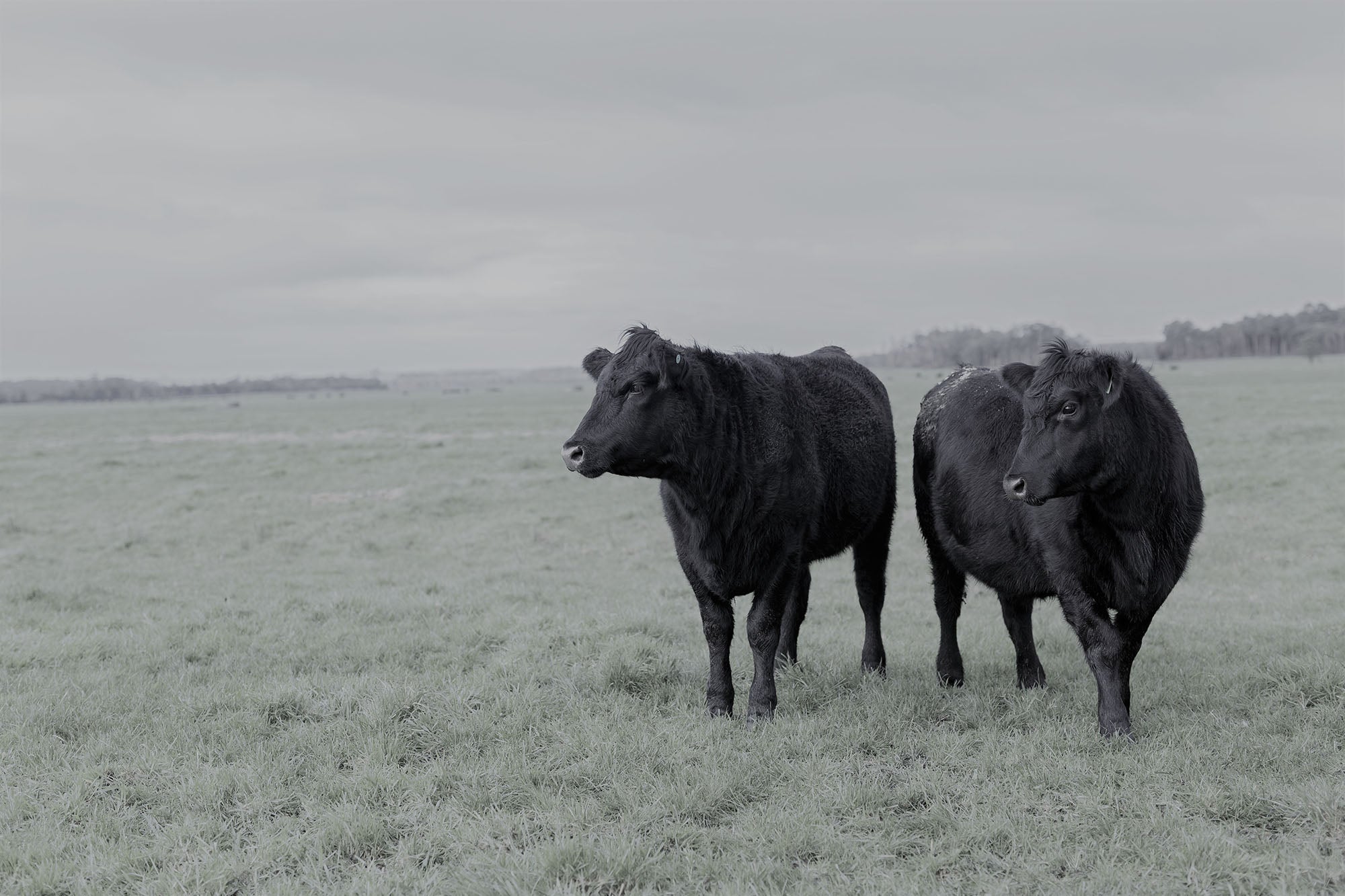 Southern Station Wagyu are grown in the Northern Islands of New Zealand. Being one of the first Grainfed Wagyu Beef the country has produced, the brand has developed long term genetics partnership with growers in Australia as well as one of the largest Feedlot programs in New Zealand. The Wagyu beef from Southern Station are finely marbled and delivers an impeccable eating experience.
BREEDING LOCATION

King Country, New Zealand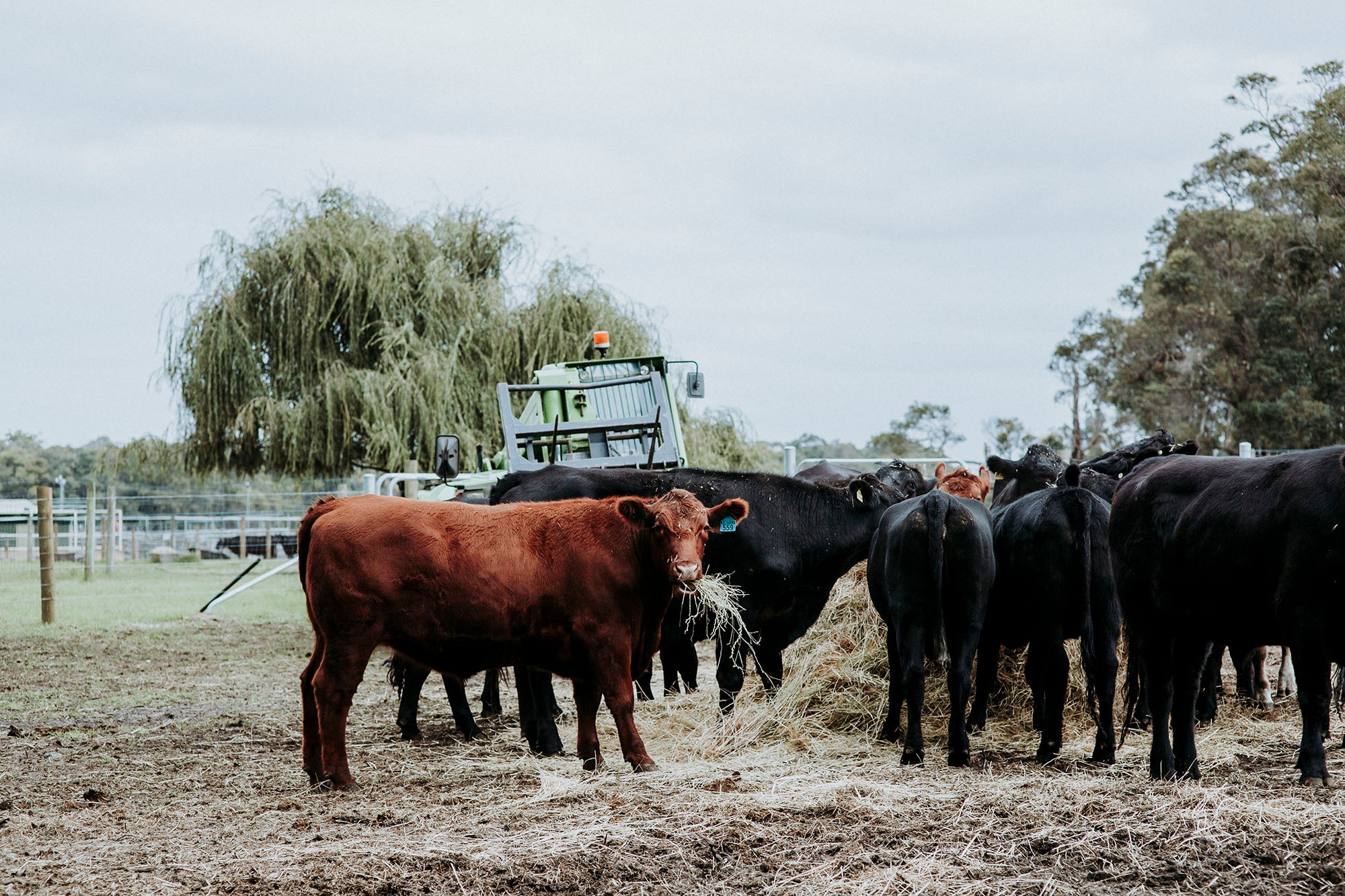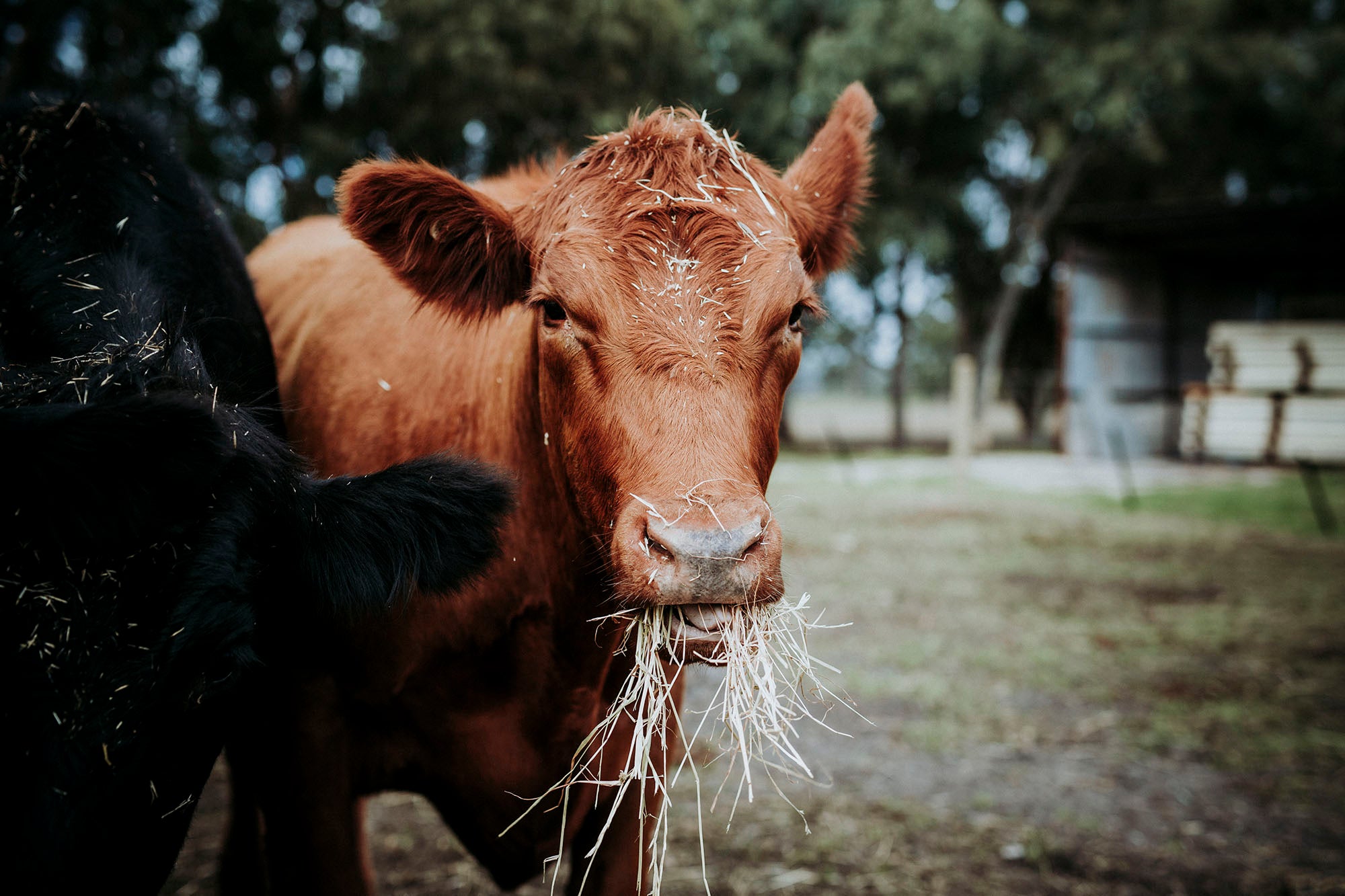 Western Meat Packer Group (WMPG) is located in Perth, Western Australia. The company sources only British breed cattle from the temperate climate of the Margeret River Region - a place known for great wine and now the finest grass fed beef. Dedicated to processing and distributing beef of the highest quality, WMPG products ensure your customers are tasting the best of Australia Grassfed beef.
BREEDING LOCATION

Margeret River, Perth

BREED

British Breed Cattle

CARCASS WEIGHT

290–320 kg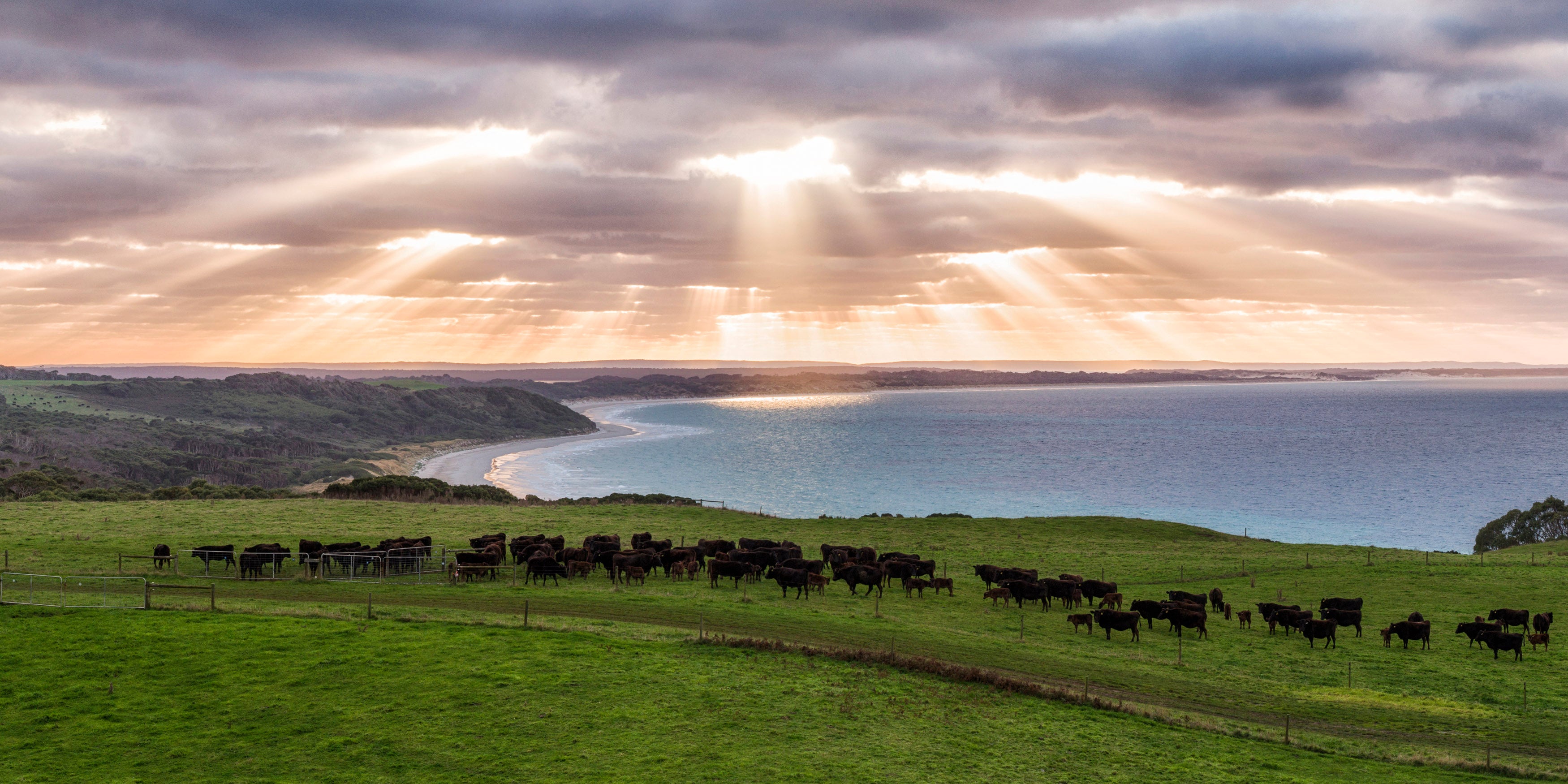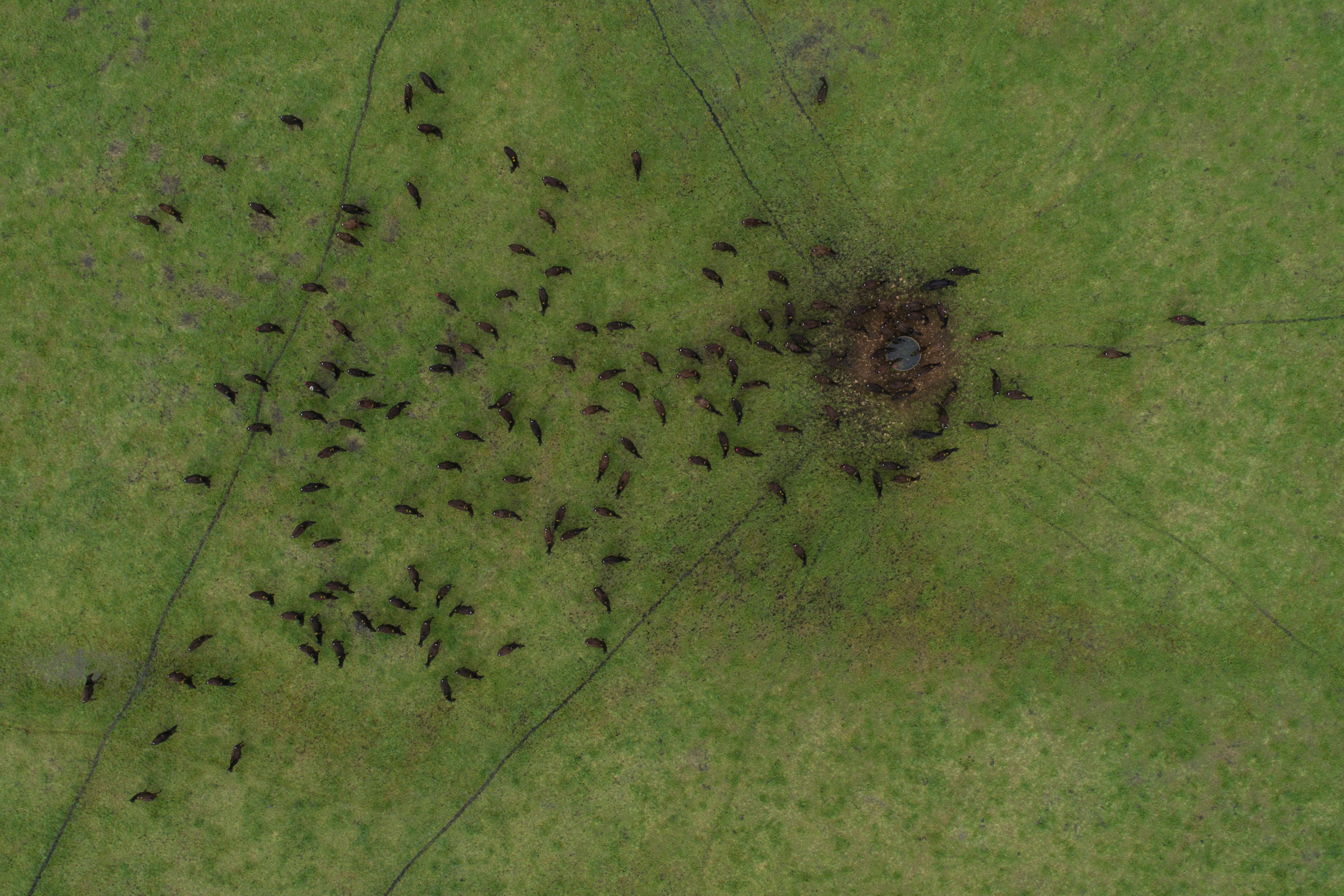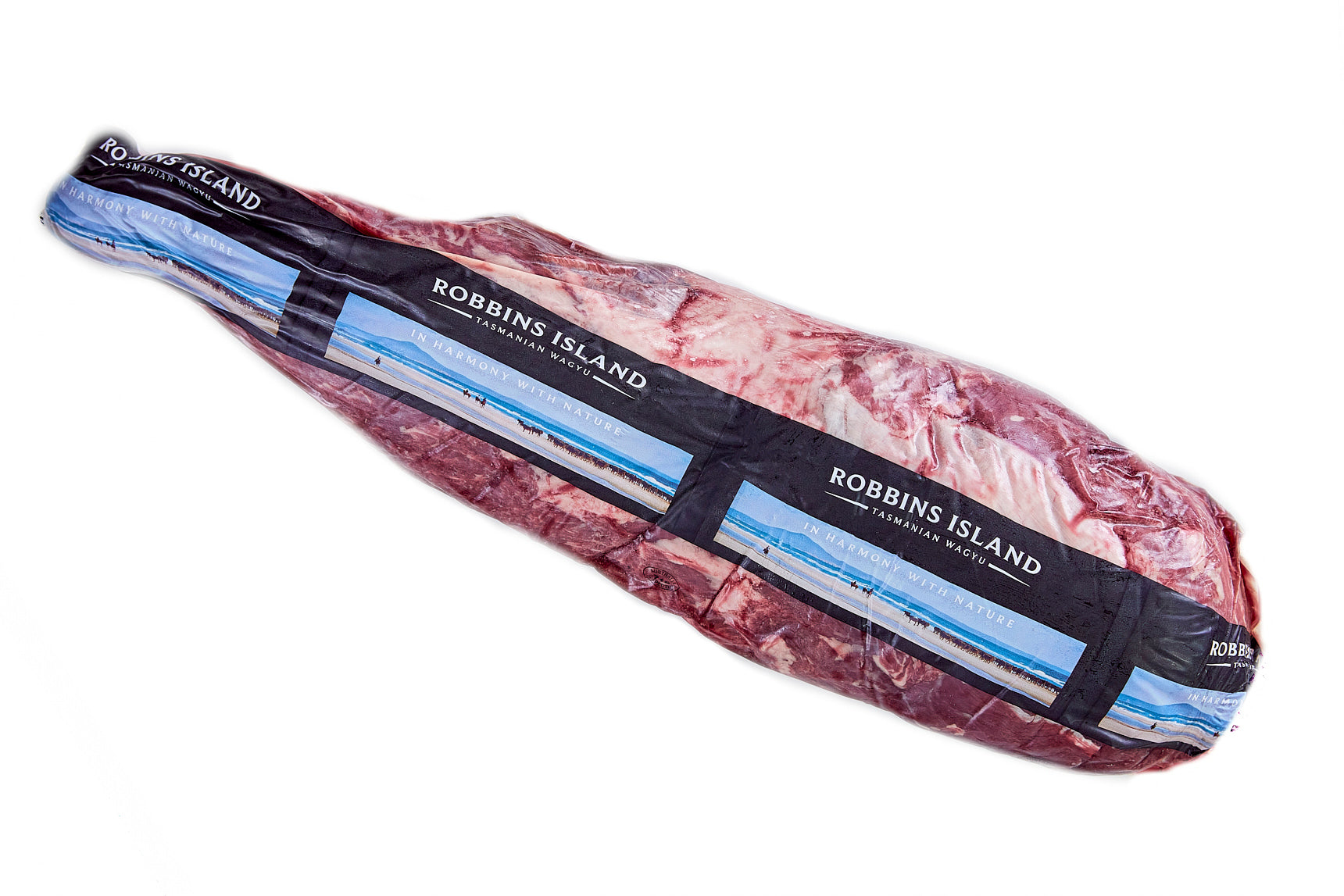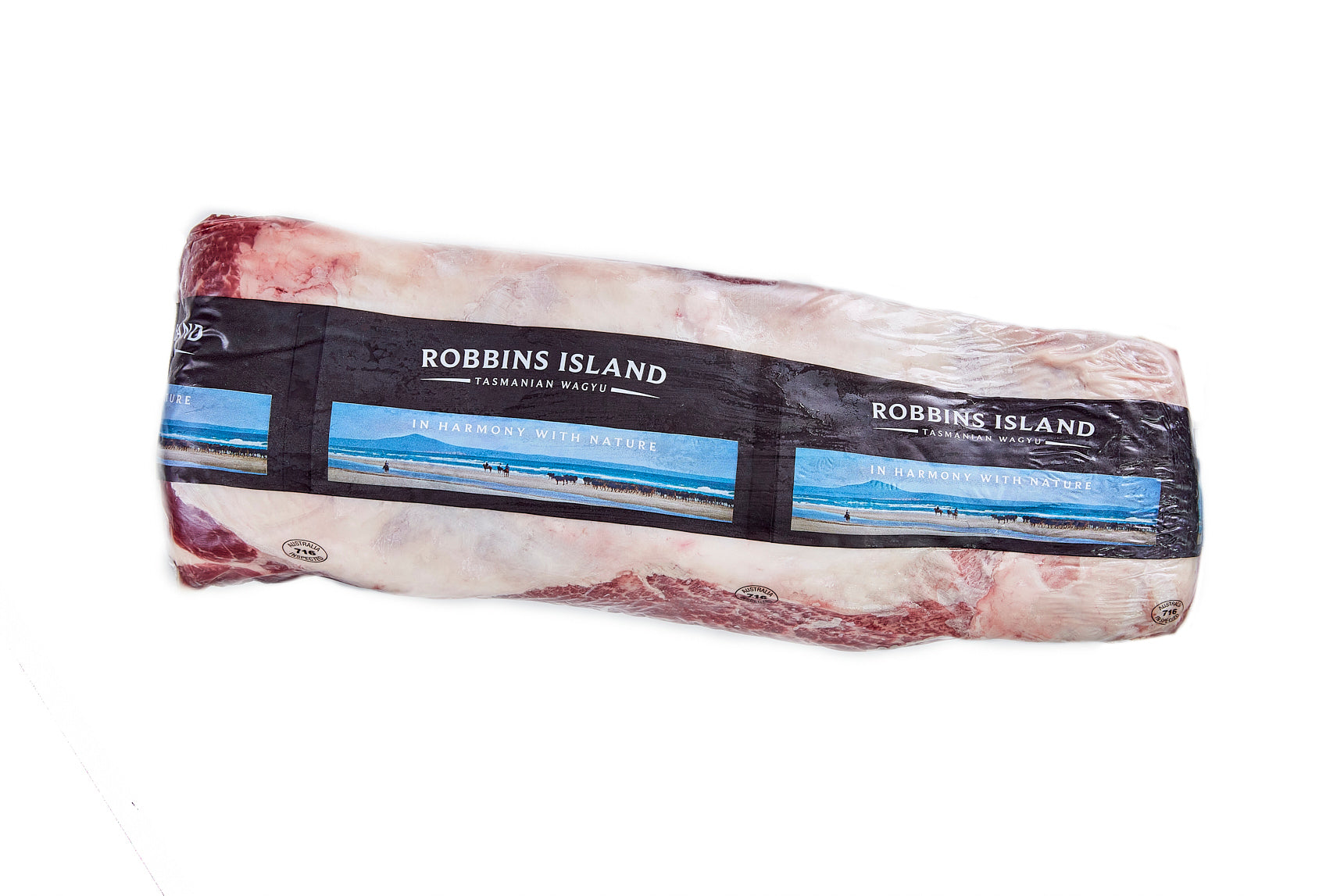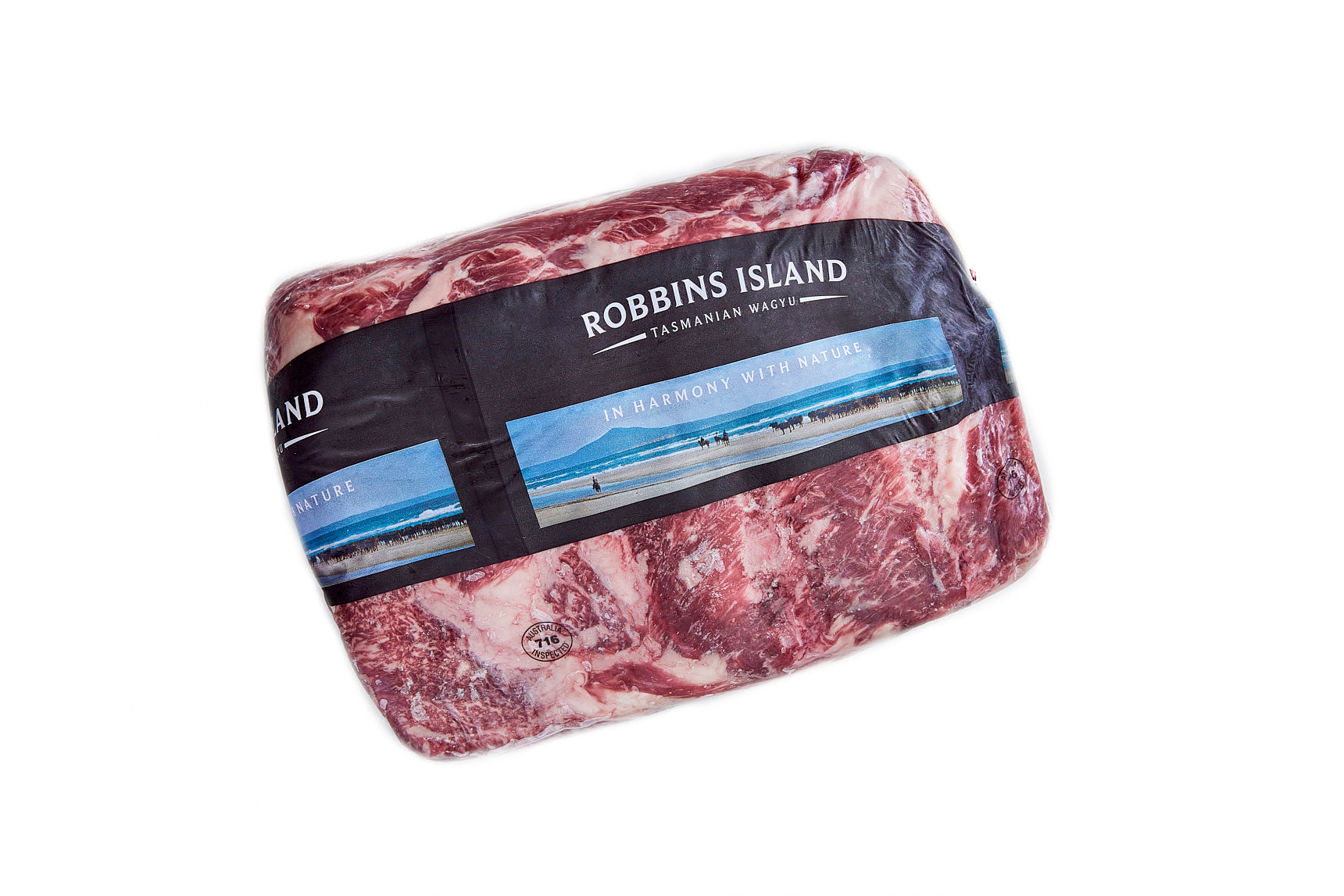 Fourth generation cattle farmers from the Hammond family have been breeding full-blood wagyu on Robbins Island since the early 1990's.Situated on the north western tip of Tasmania, the island has a temperate climate, clean air and a pristine coastal environment.
Featuring Beef Marble Scores of 7-8 and 9+, the taste signature is a great combination of specific Wagyu genetics, a pristine environment and a specific grain ration that aims to mimic the local coastal flora of Robbins Island. In Japanese, the concept of WA 和 from WAGYU translates to balance or peace. From Robbins Island, Tasmania, a unique taste - in harmony with nature.
BREEDING LOCATION

Tasmania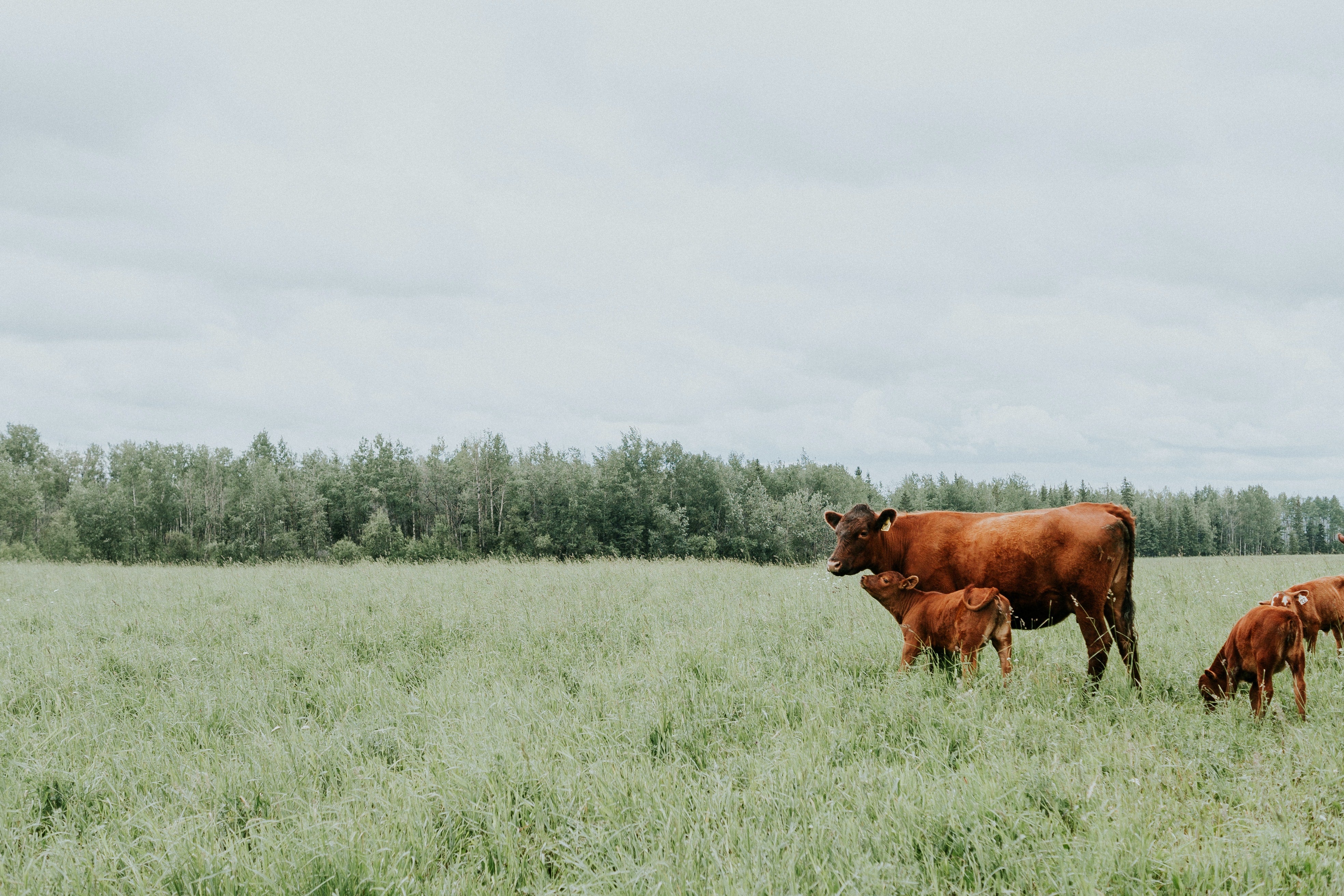 Although Uruguay is one of the smallest countries in South America, yet it is one of the largest high quality beef producing nations in the world. In a temperate climate, the absence of added hormones and anti-biotics. Beef from Uruguay enjoys one of the largest spaces to roam. To be precise, 15,000sqm/ head. Pul has 100% of its animals identified and tracked, which guarantee the origin and traceability of the products. Located in a highly productive and high rainfall region of Cerro Lago, the brand has access to some of the largest herds of Hereford Beef in the Nation. Renowned for its system of raising cattle in perfect harmony with nature.
BREEDING LOCATION

Pampas Grassland, Uruguay
PORK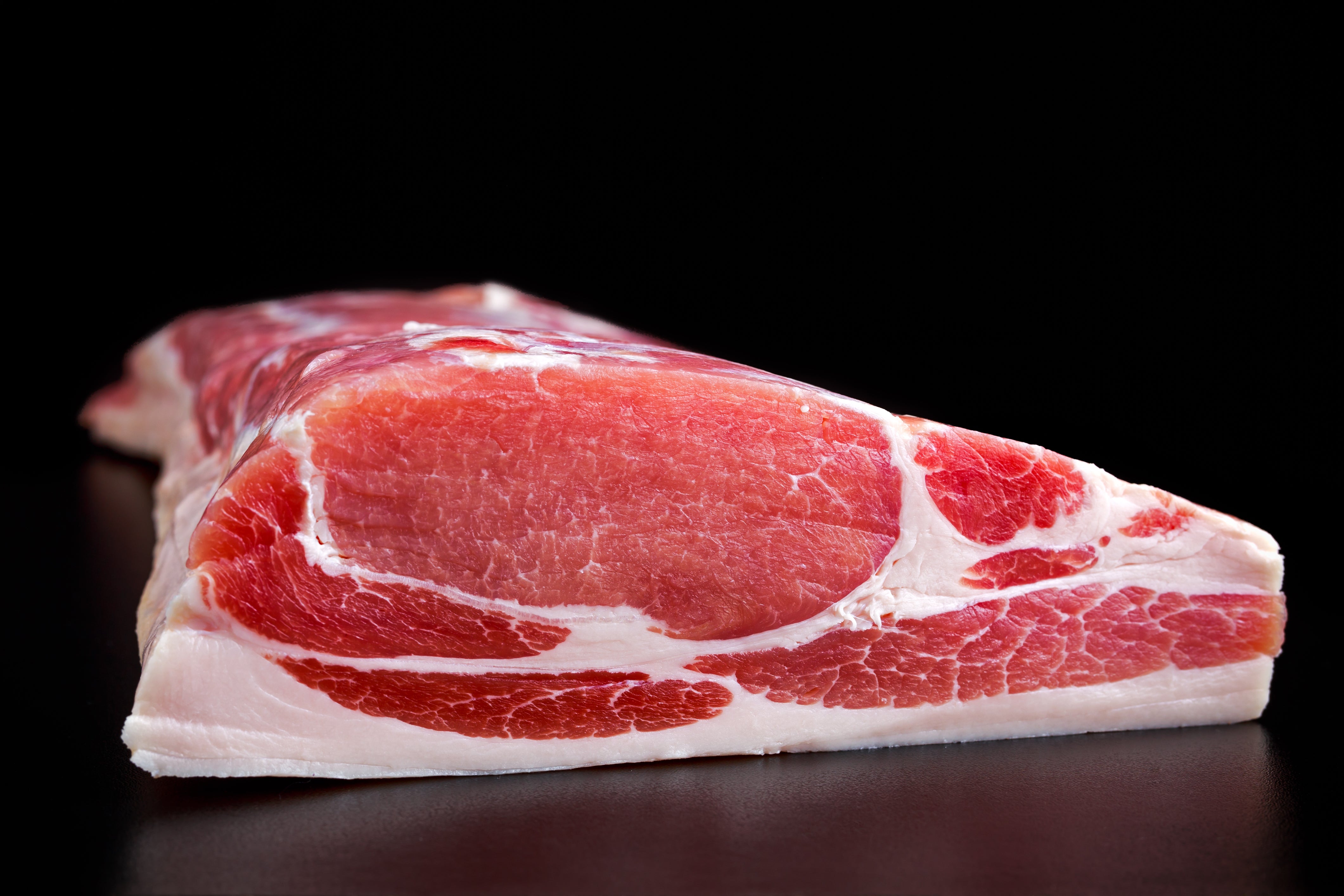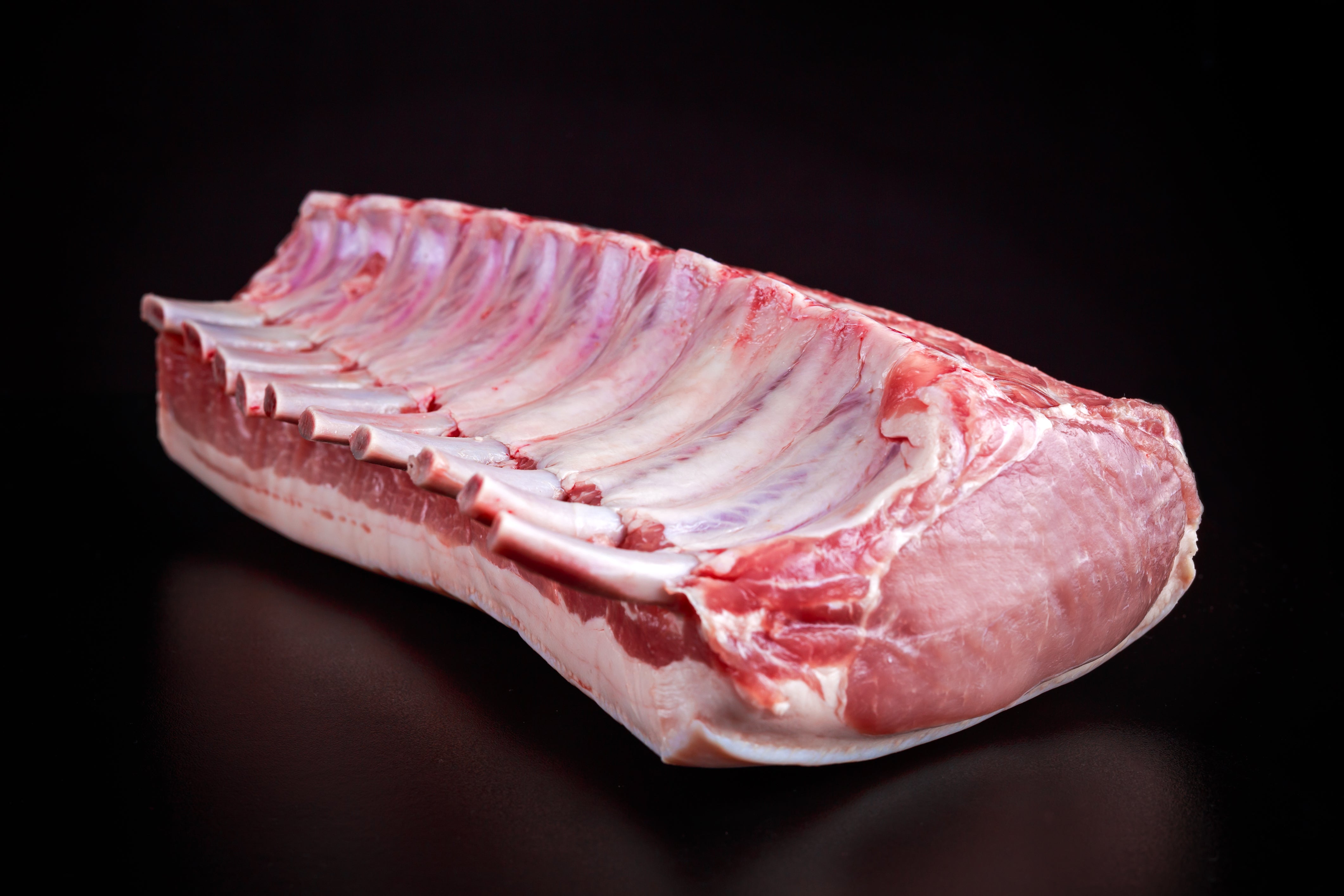 Dingley Dell is a family farming business based on the East Coast of Suffolk. Producing high welfare, well marbled pork with a distinct provenance. The heritage breed, native to England - the Suffolk red are raised outdoors and are free to wallow and live life as pigs should. In the open fields surrounded by nature. Well renowned for its unique eating qualities, Dingley Dell Pork is proud to work with renowned chefs and food businesses including: Jason Atherton, Gordon Ramsay and Mark Poynton.
BREEDING LOCATION

Essex, United Kingdom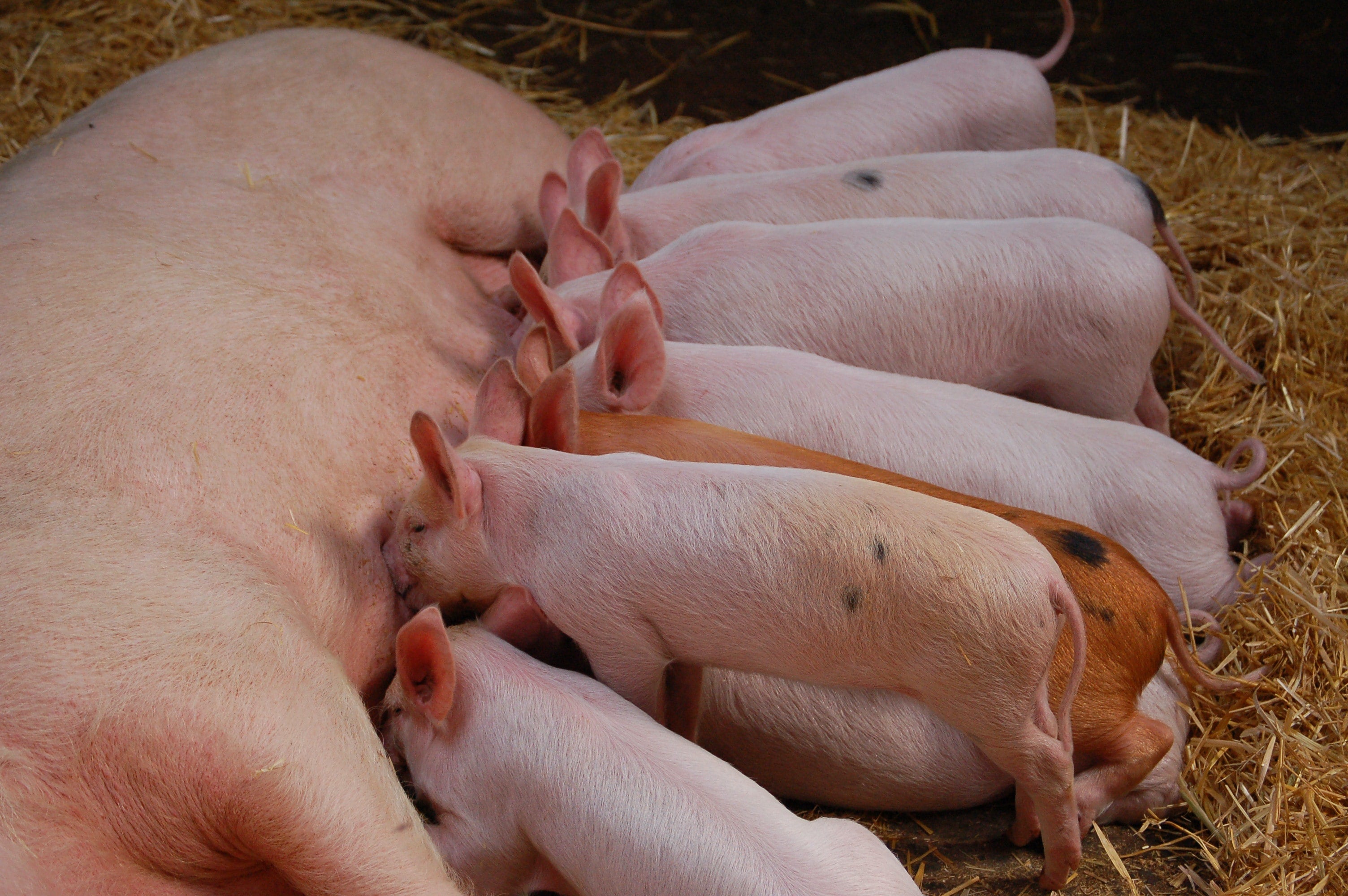 Boppepor is a specialised company in Zaragoza, Spain that produces suckling pigs. The focus on a niche product segment and deep vertical integration has resulted in superior genetics and farming methods. Boppepor suckling pigs are unique for their crispy skin that stays crispy long after cooking.
| | |
| --- | --- |
| | |
| | |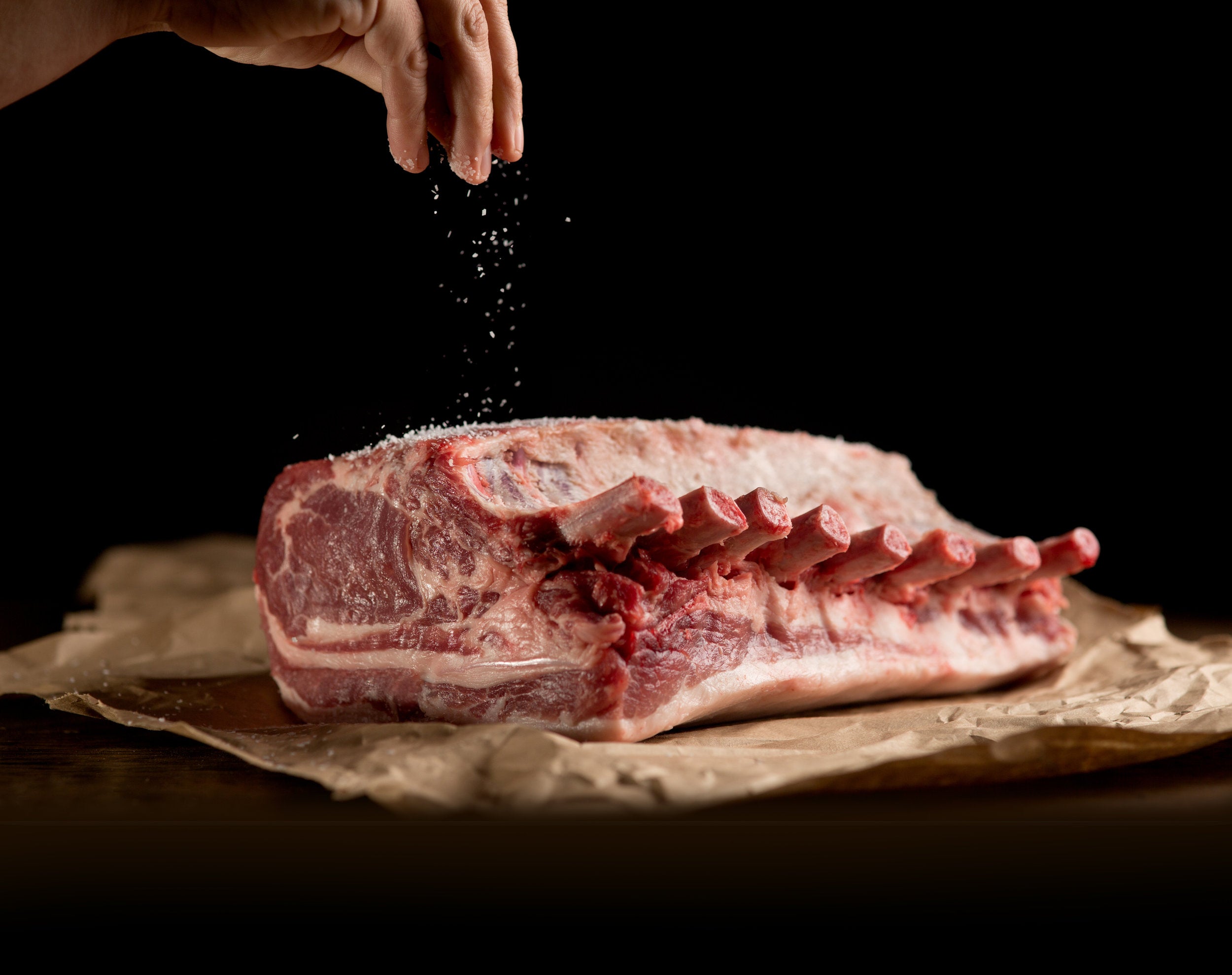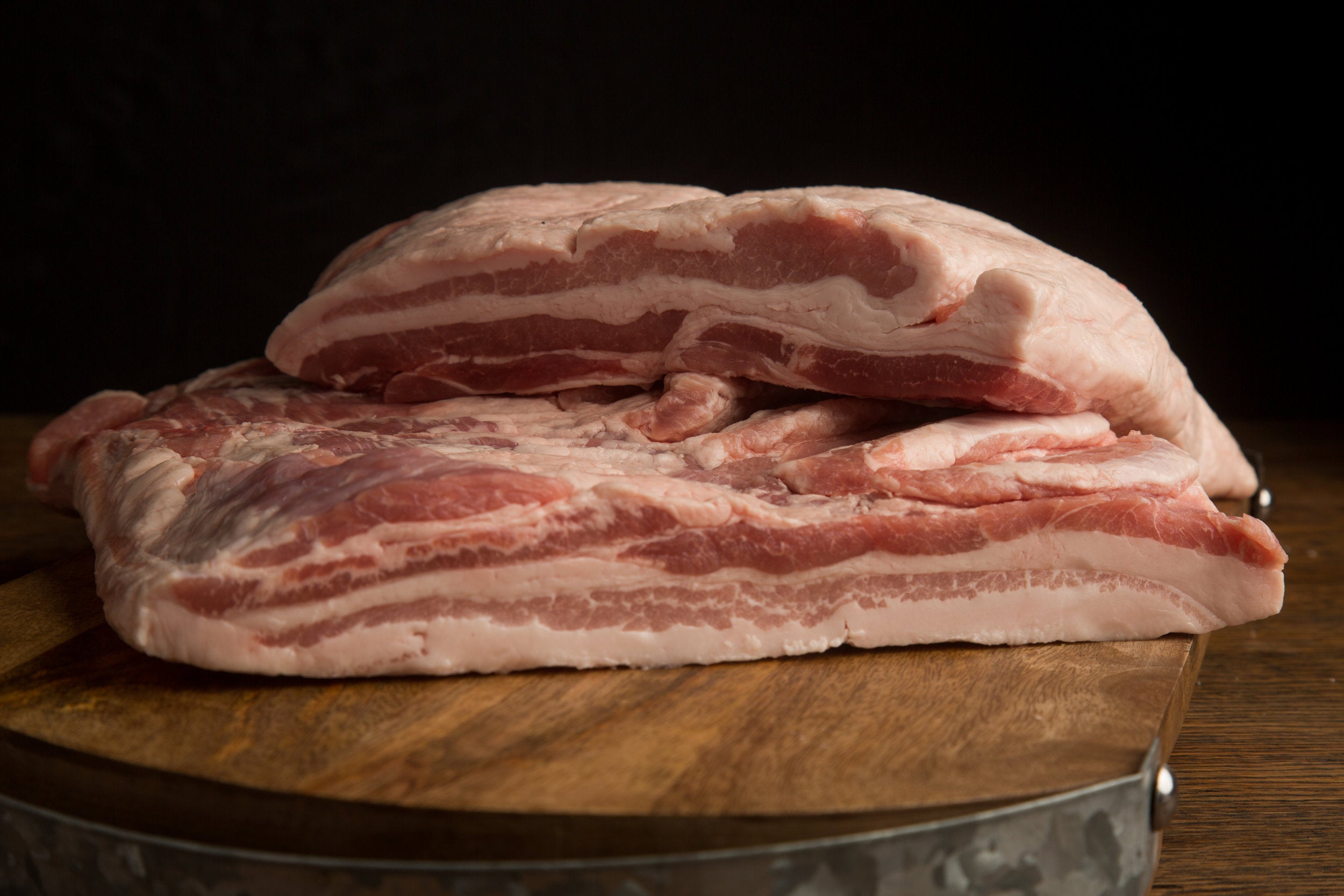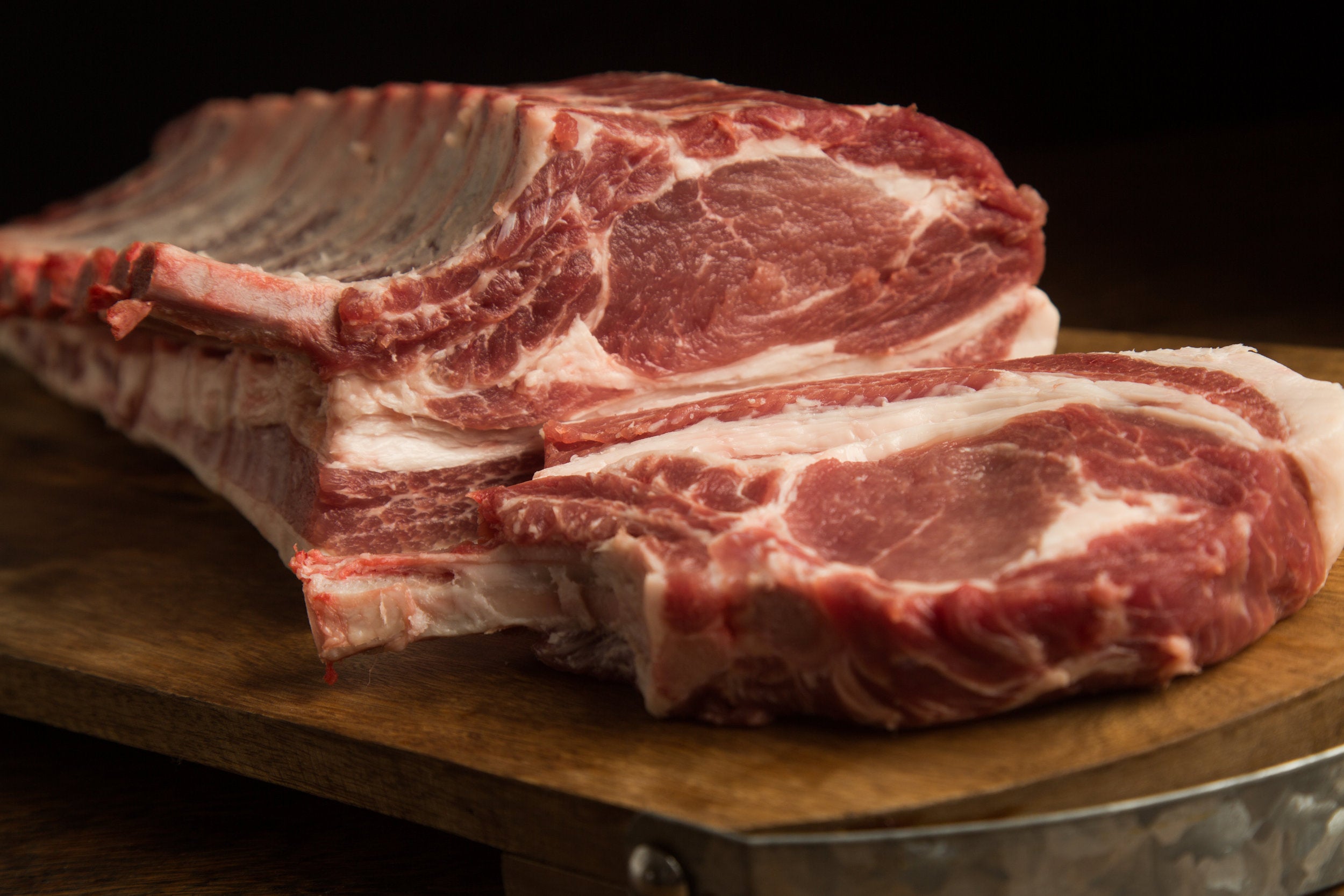 Heritage Berkshire is coveted for its tender bite, its flavour and its succulent fats and juices. Bred with hand selected 100% Purebred Berkshire genetics, the finest Kurobuta pork are raised on small family farms in the midwest. The farmers practice traceability with a transparent farming program that does not use antibiotics or sub therapeutic growth hormones in their feed. The end result is a superior tasting gourmet pork product.
BREEDING LOCATION

Iowa, United States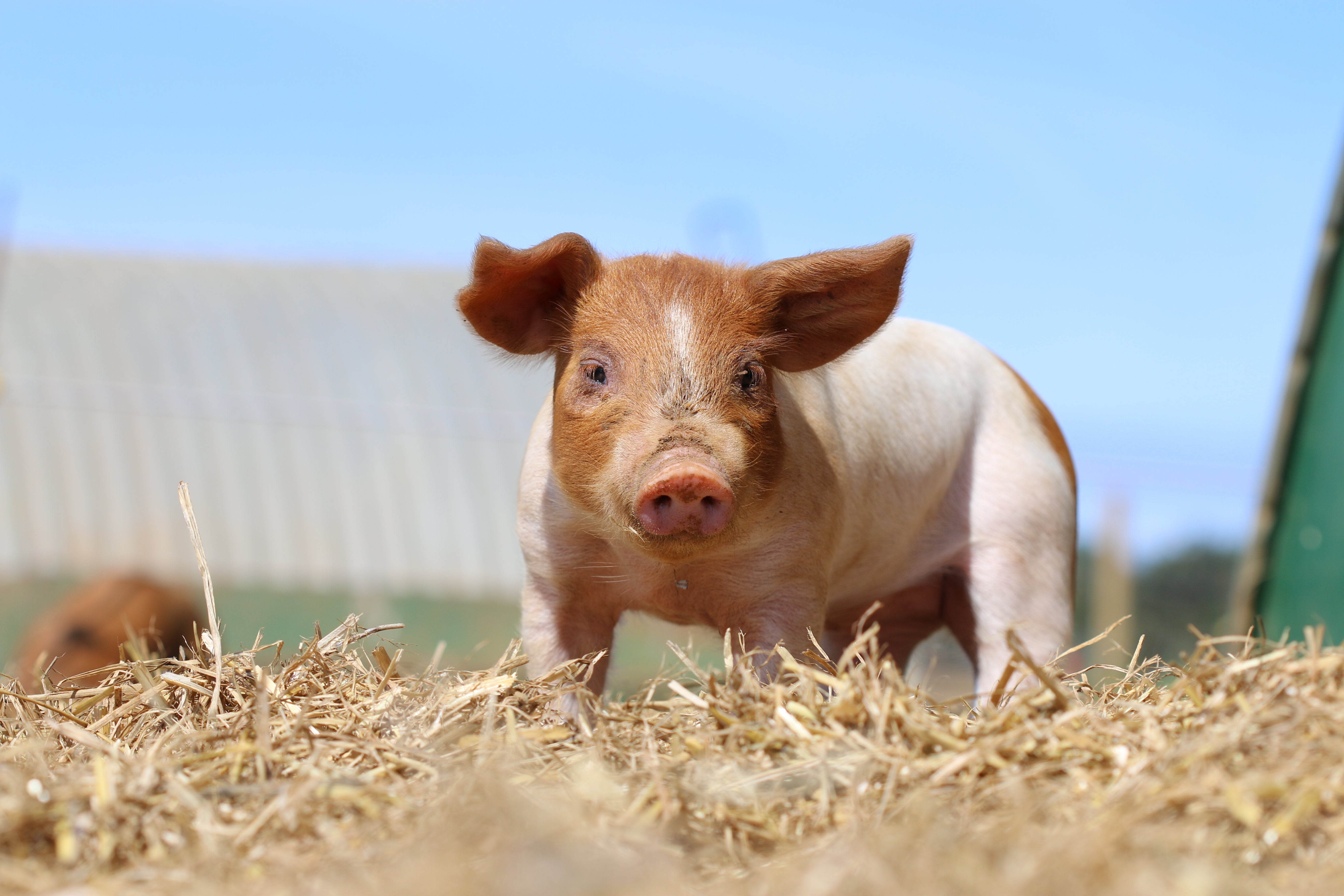 For over 60 years – over three generations – since the 1950s. The price family has built their business around premium pork production in the town of Trochu. In a town with just under a 1000 inhabitants, Sunterra is the largest employer within its township.
Committing to the highest standards starting from genetics all the way to their high quality feed program consisting of wheat and barley. This attention to detail and uncompromising attitude to their craft has produced an unrivalled tasting pork that truly is 'Fresh from Farm to Table' and always 'Tender and Juicy!
BREEDING LOCATION

Calgary, Alberta
LAMB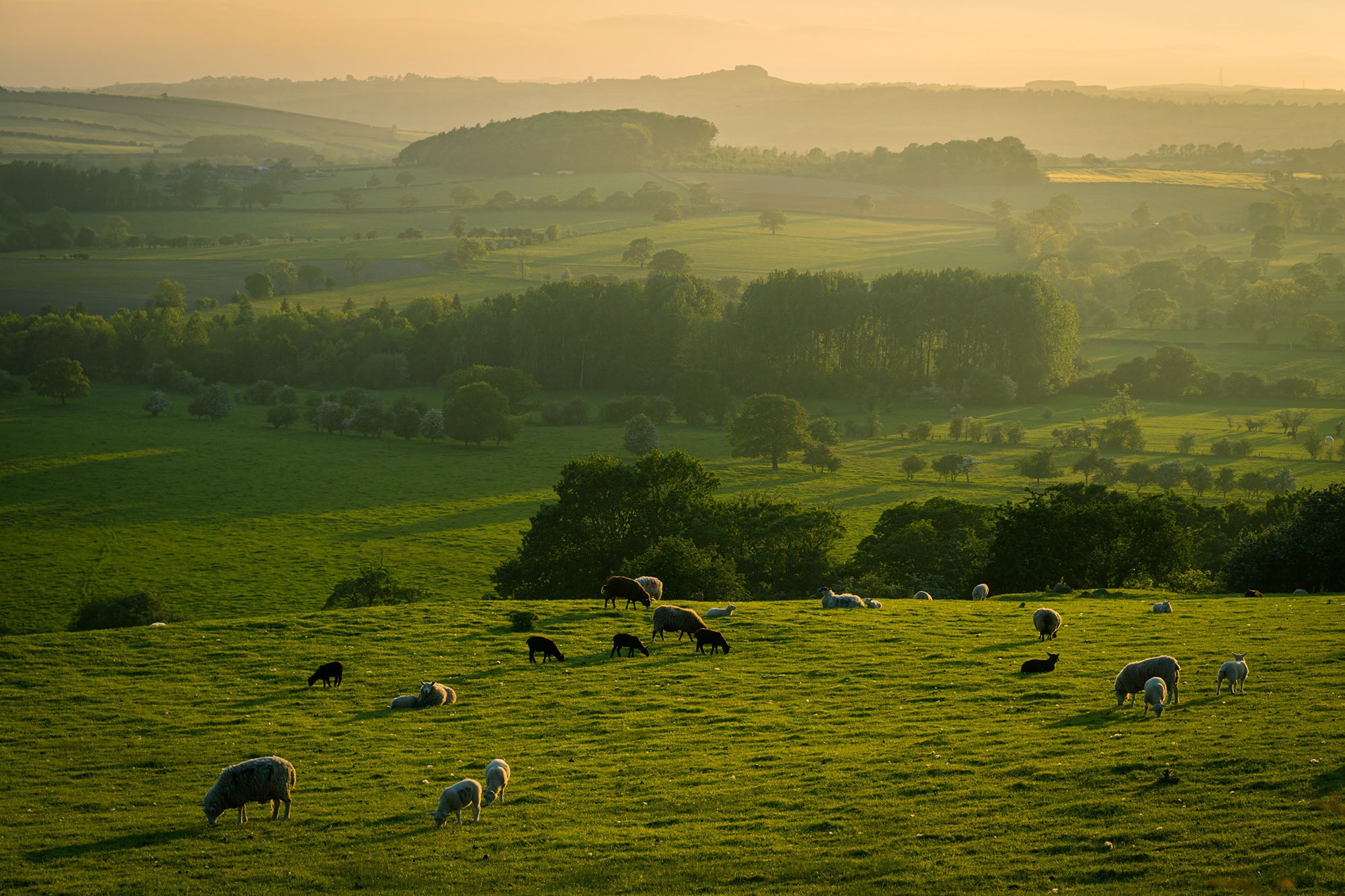 Ovation Lamb is born and raised in one of the most pristine places on the planet, New Zealand. It's a natural and unpolluted environment with open pastures, fresh air and sunshine. This impacts directly on the quality and flavour of our meat. It's sure, healthy and a product you can trust.
Ovation Lamb farmers raise their lamb using best practice farm management. All Lambs is 100% Grassfed and free-range. All Lambs are raised without antibiotics, no added growth hormones or genetically engineered feed. Processed with skill and care, Ovation lamb meets the highest international quality standards.
BREEDING LOCATION

Hawkes Bay, New Zealand

BREED

Purebred, No Crosses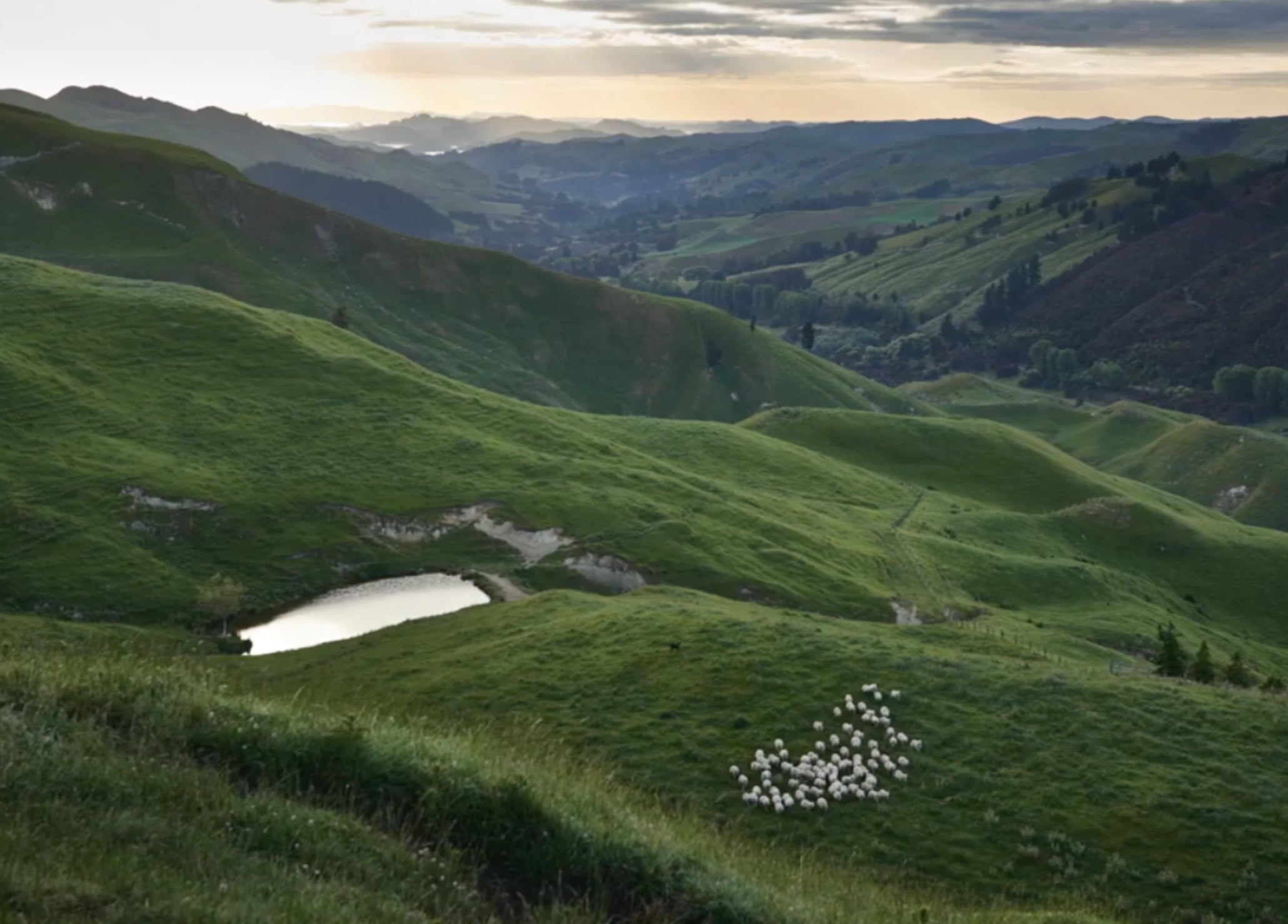 MC Herd is a boutique small stock boning room in Bacchus Marsh, Corio, Victoria. Producing on average 3000 heads of lamb a day, the boning room is at the sweet spot, where it can be nimble enough to cater to demanding custom cuts, while remaining competitive as a premium lamb producer.
Selectively sourcing from nearby regions of Otway and Tasmania, MC Herd selects lamb based on strict weight and carcass conformity. Resulting in end products that are amongst the highest quality in the country. A staple found in high end restaurants and butcheries across the nation.
BREEDING LOCATION

Tasmania, Otway, Victoria, Australia
POULTRY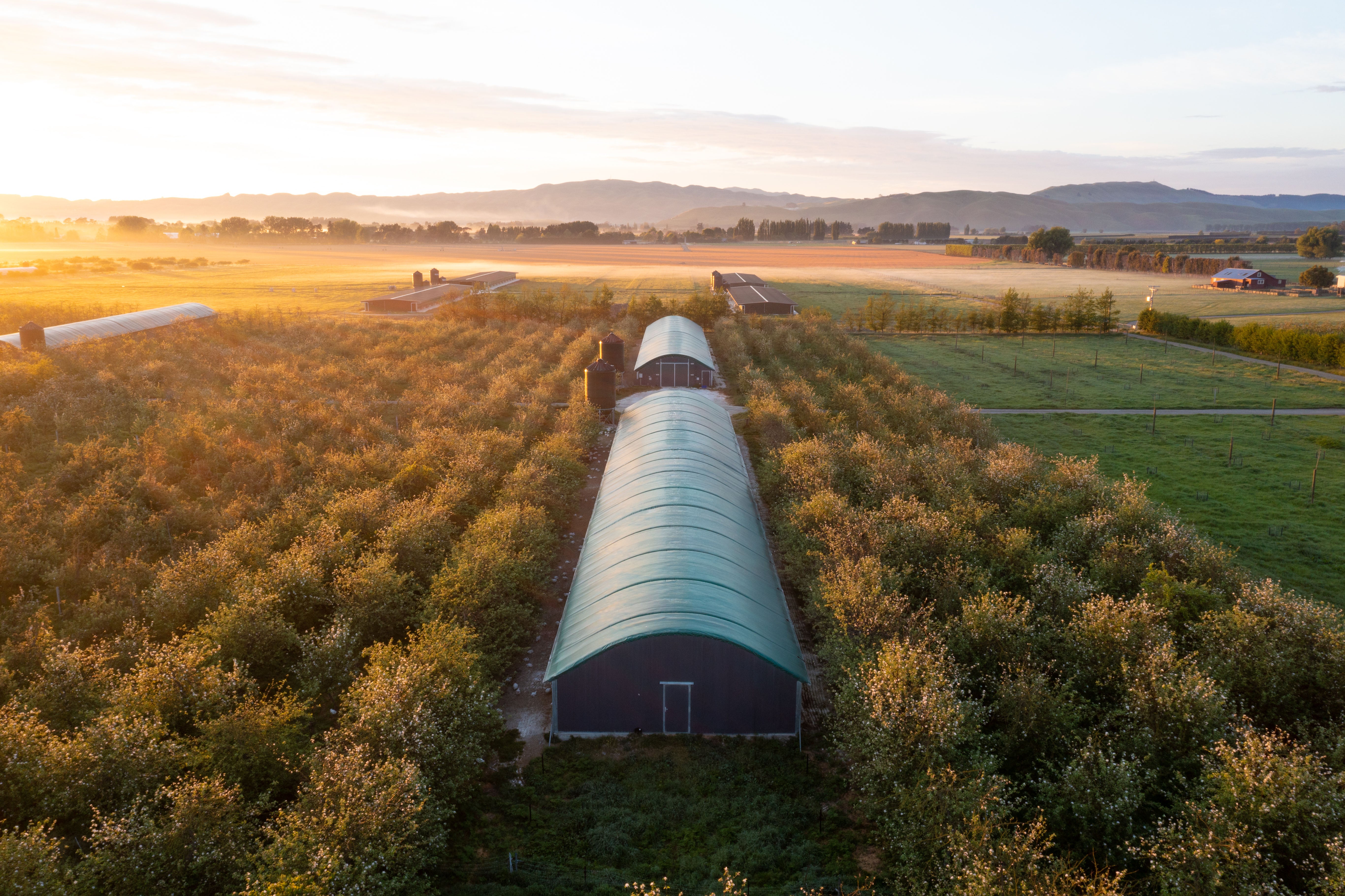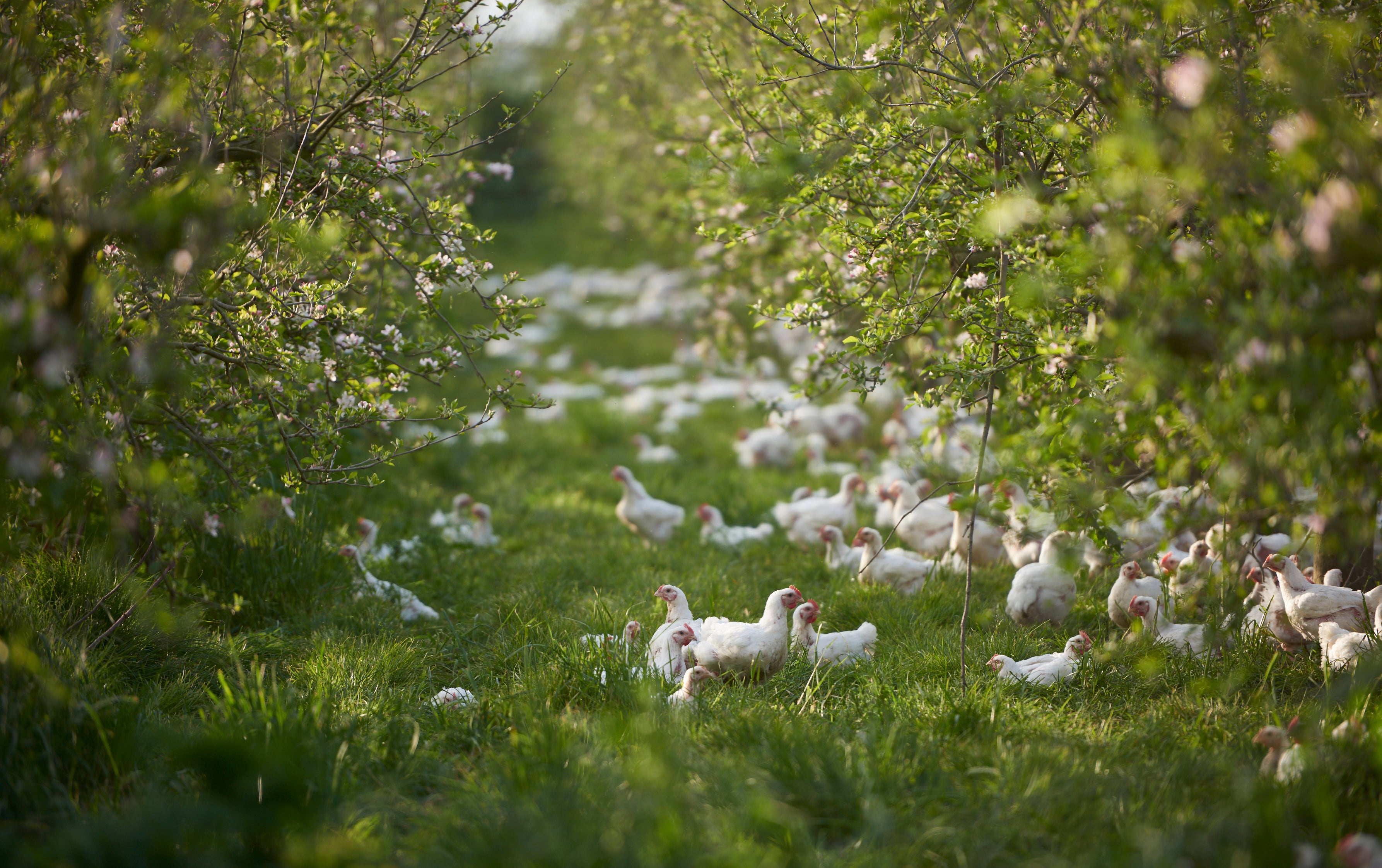 Bostock Brothers Organic Free Range Chickens grow naturally so as a result the meat is better formed, it's higher quality and superior tasting. They are:
ANTIBIOTIC FREE – HORMONE FREE – GMO FREE & CHEMICAL FREE – CHLORINE FREE
Our flocks thrive on a wholesome diet of certified organic, lush, green grass and our juicy organic apples as well as our home- grown feed, including corn and barley. Our chicken is air chilled and chlorine free. Consequently, there is less shrinkage and water loss during cooking.
BREEDING LOCATION

New Zealand

BREED

Organic Free-Range Chicken

DIET

Grass, Apple, Corn & Barley-Fed

CARCASS WEIGHT

1.3–1.6 kg
CHARCUTERIE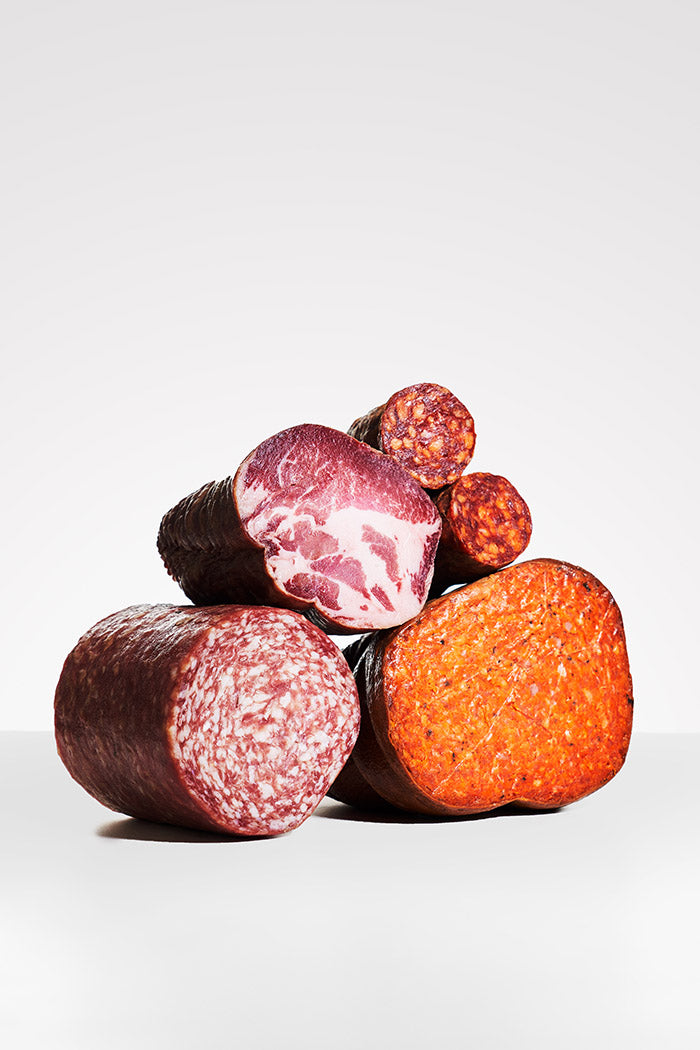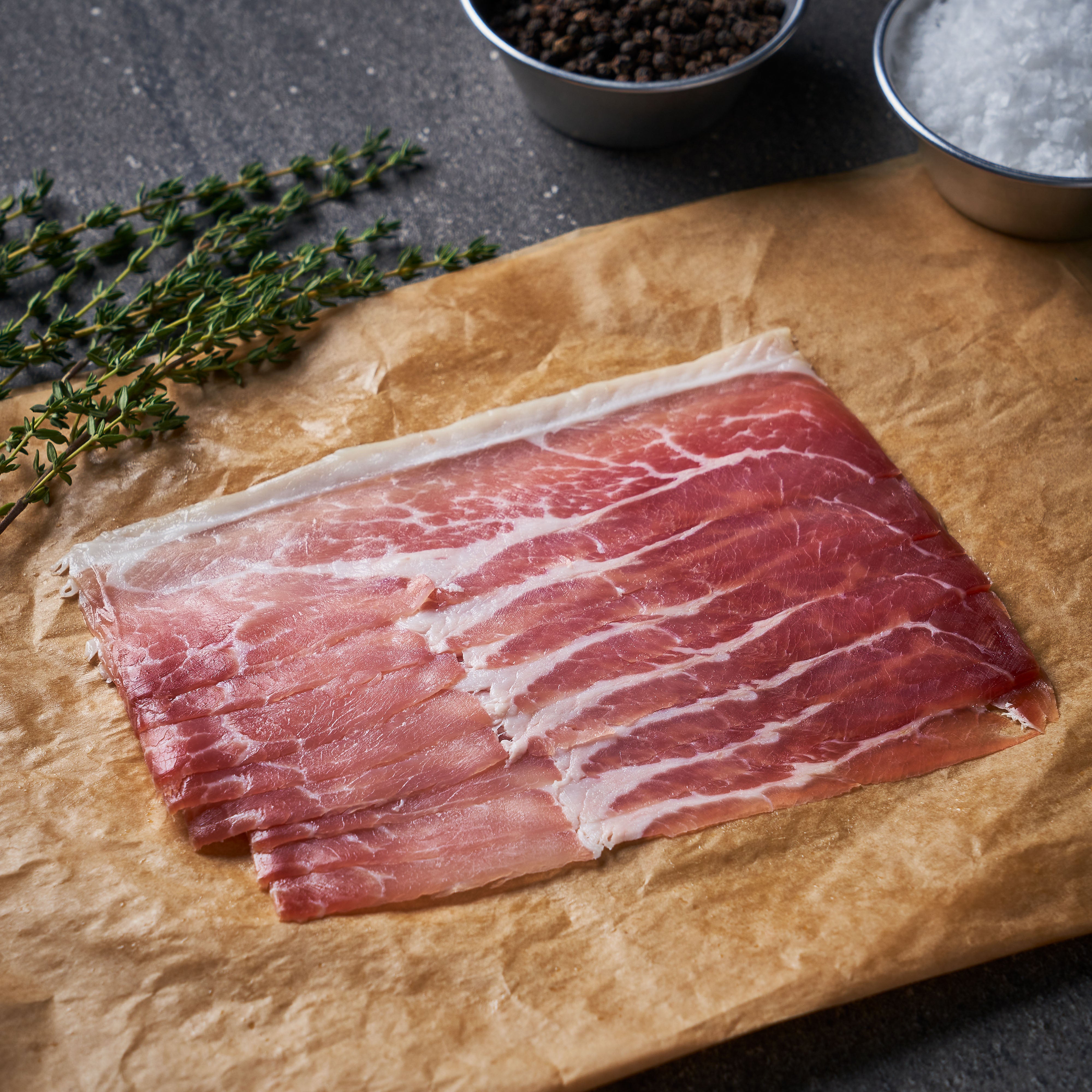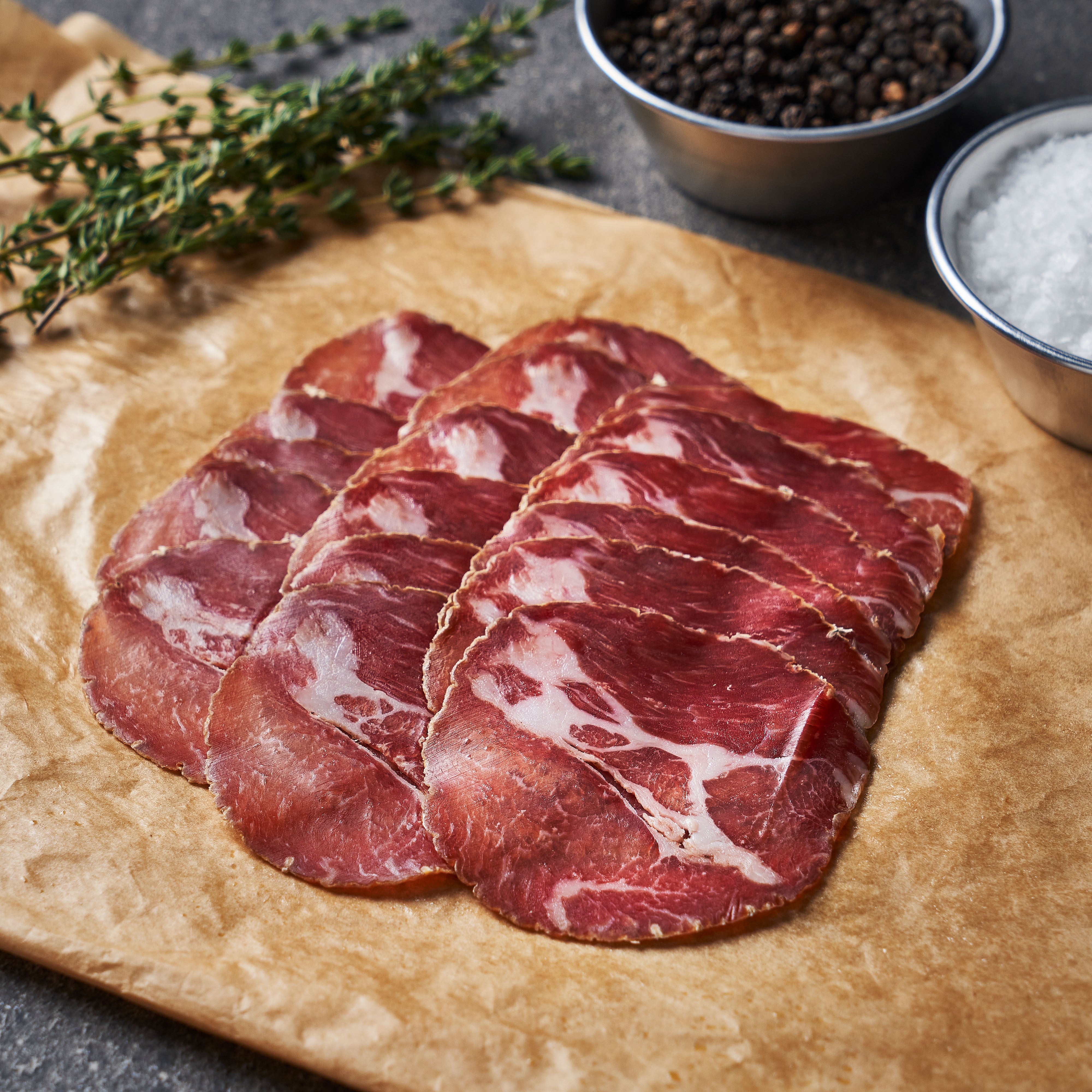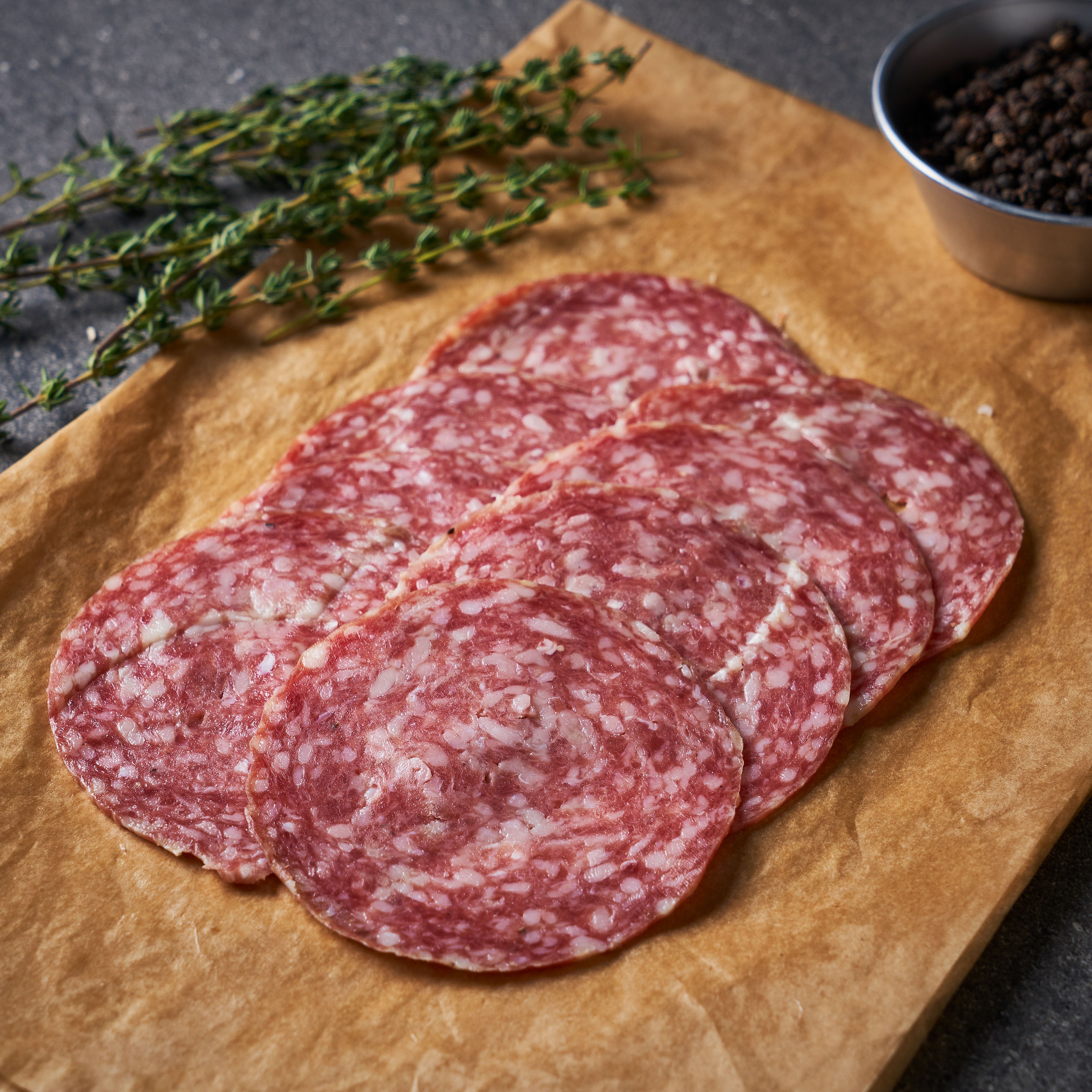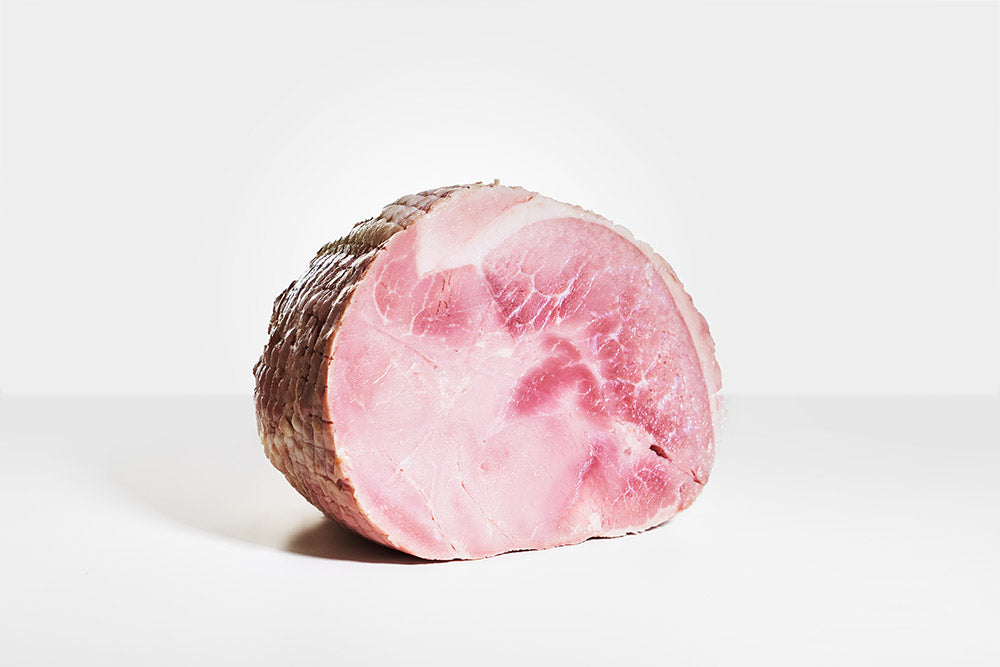 Our Hams are made the old fashion way, only with a full muscle of Pork Leg. Each ham is trimmed, moulded and brined individually, a delicate task performed over 4 days. Available as a whole Ham or sliced thinly to fit your menu requirements.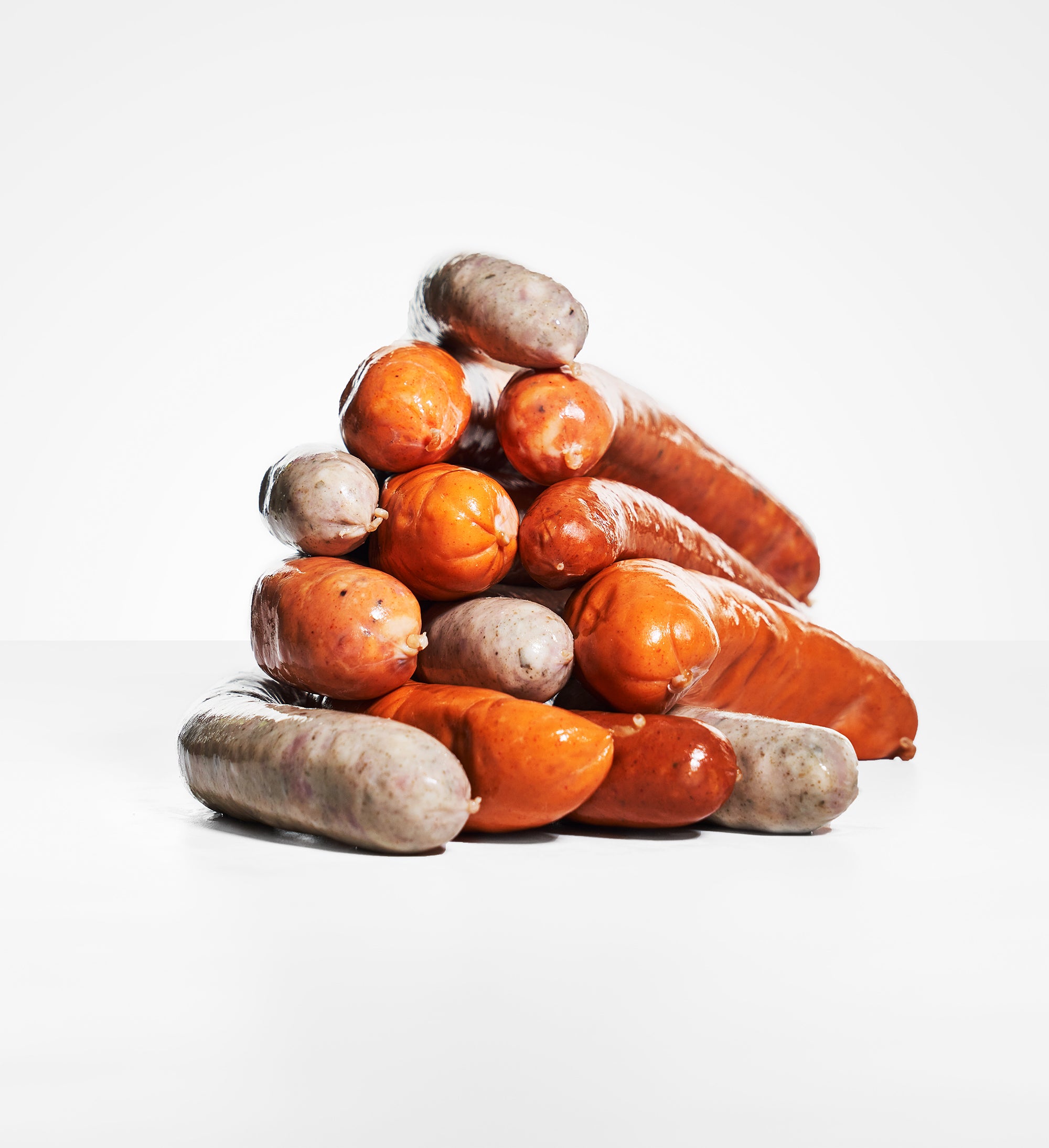 Great sausages start with freshly ground meat. We select top quality ingredients, and do not utilise fillers such as starches or MSG within our recipes. Fresh herbs and spices are weighed and blended right before stuffing, ensuring the optimum flavour profile in each sausage we deliver to you.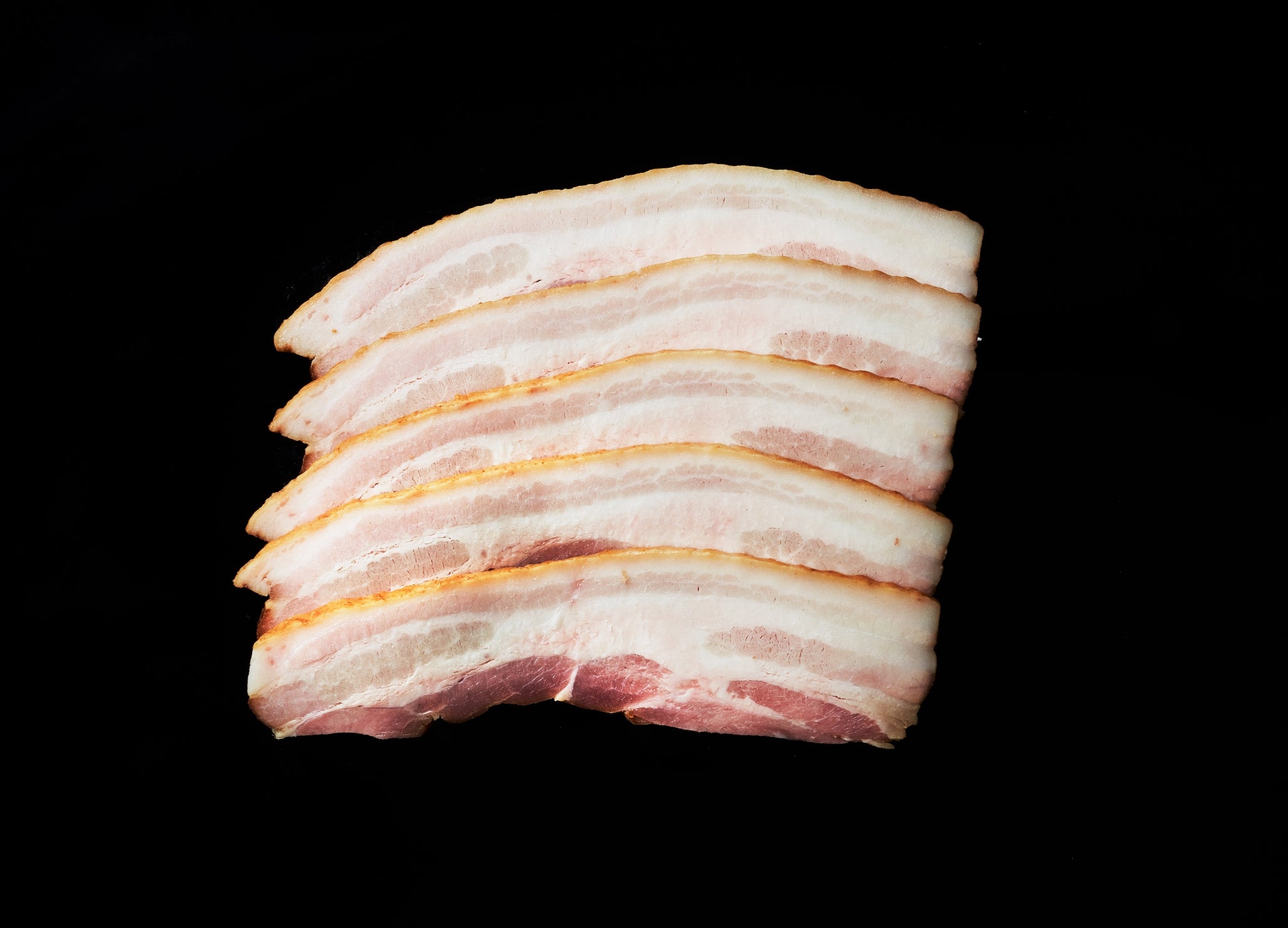 Our bacon are made in-house in Singapore using a traditional dry curing process. 
We then hot smoke the bacon with American Birch Wood at 80 degrees/use symbol, ensuring a brown mahogany exterior. Perfect for a breakfast menu or wrapped in a sandwich.
BREEDING LOCATION

New Zealand

BREED

Organic Free-Range Chicken

DIET

Grass, Apple, Corn and Barley Fed
Scroll To Top