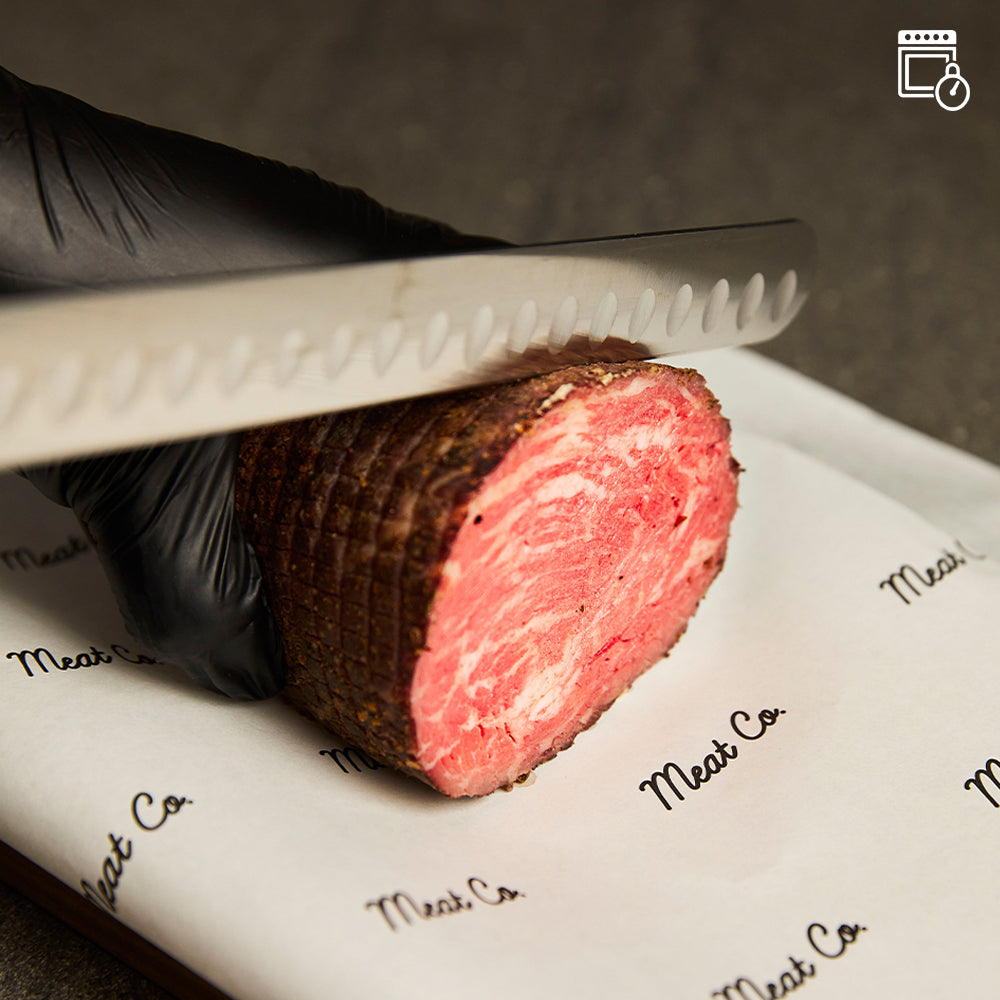 NEXT
PREV
Zoom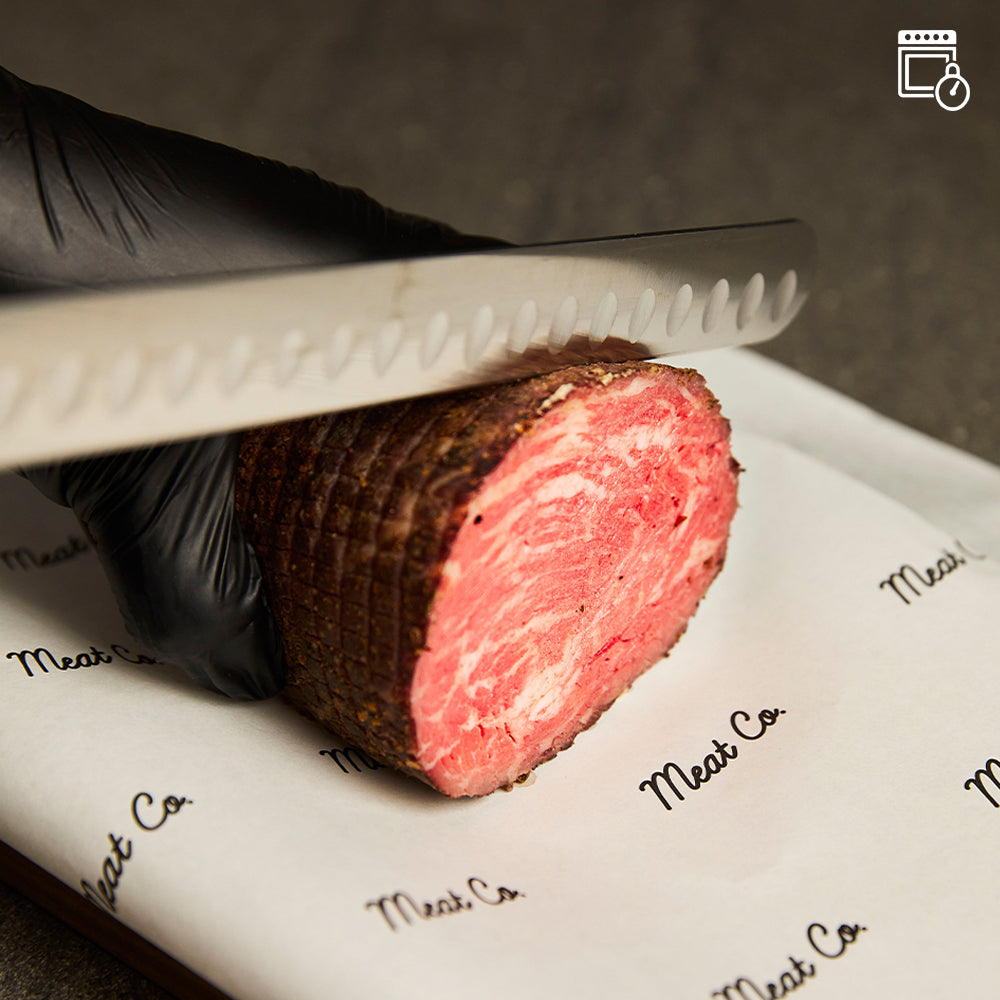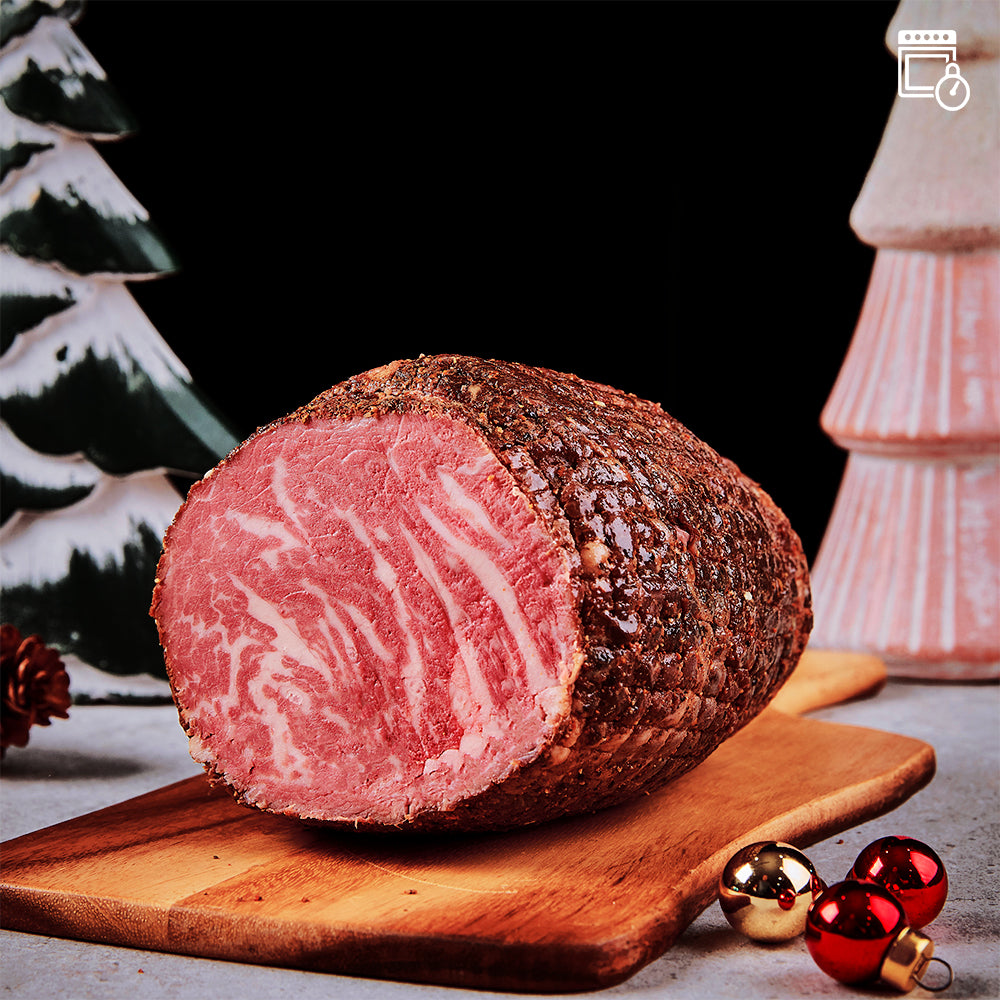 Ready to Carve Tasmanian Wagyu Roast Beef
Delivery Notice
We deliver island-wide 𝗙𝗥𝗘𝗘 𝗳𝗼𝗿 𝗮 𝗺𝗶𝗻𝗶𝗺𝘂𝗺 𝗼𝗿𝗱𝗲𝗿 𝗼𝗳 $𝟴𝟬.
For orders below $80, a delivery charge of $12 applies islandwide
Have some friends over on short notice? A classic Ready to Carve and Serve Roast may just do the trick.
We've chosen the Ribeye cut for the occasion, lightly marbled, tender, Grass-fed Wagyu from Robbins Island, Tasmania. The cattle's diet intake includes grass, nutrient-rich legumes and a variety of herbaceous plants ensuring the meat's tenderness and richness in flavour.

Reheating instructions:
1. Temper the roast for 30mins, allowing the joint to come up to room temperature.
2. Place the roast in a 160ºC oven for 10mins
3. Rest for 10minutes
4. Carve and Enjoy
Recommended Pairings: Red or white wine of choice, red wine vinaigrette, or just snack on it's goodness alone
Each set is prepared to order. To assist us to do so, you may choose a delivery date that is at least 3 workings days after your initial order check out date.
__________________________________________________________________________________________________________________________________________________________________________________
Delivered Chilled
Always Tender
A 1kg Roast serves 3-5 people
Raised without the use of Anti-biotics
Clean Diet, Certified Never Ever Program
From Free Ranging Cattle on Pasture
Stays Fresh in the Chiller for 5 days from the date of delivery
Ready to cook and serve
Individually vacuum packed for easy storage
Delivered via refrigerated truck
More from this collection