NEXT
PREV
Zoom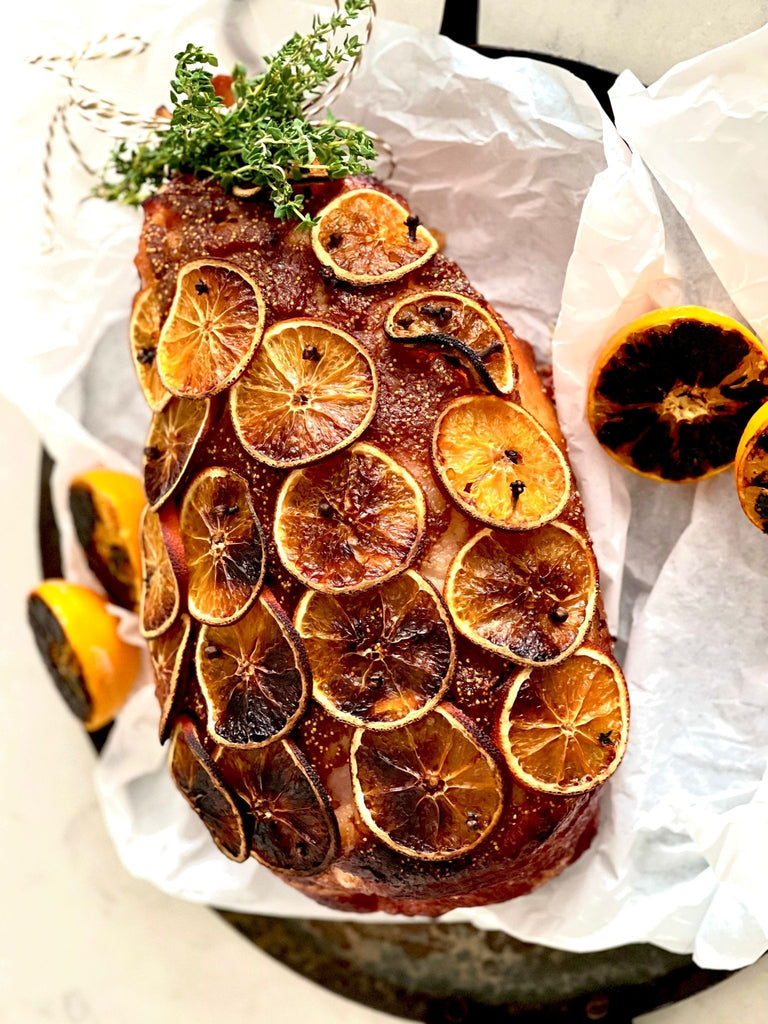 Delivery Notice
We deliver island-wide 𝗙𝗥𝗘𝗘 𝗳𝗼𝗿 𝗮 𝗺𝗶𝗻𝗶𝗺𝘂𝗺 𝗼𝗿𝗱𝗲𝗿 𝗼𝗳 $𝟴𝟬.
For orders below $80, a delivery charge of $12 applies islandwide
A favourite festive classic!
The tradition of serving a Christmas Gammon Ham dates back to hundreds of years.
If there's one time of the year in particular, which make you think of gammon and the succulent cuts of ham, it has got to be Christmas time!

Pork Gammon Ham Bone-in
Approximately 4-4.5kg each, Gammon Ham is derived from the hindquarter, with its skin left on.
The bone provides the meat with better flavour and texture.
As a bonus, the leftover bone is great for making soups and stews.
How to prepare a gammon joint:
Step 1 - Simmer the entire leg of ham in boiling water for up to 1 hour.
Step 2 - Remove the top layer of skin, careful to leave the fats underneath intact.
Step 3 - Score using a knife, forming a diamond pattern across the surface fats.
Step 4 - Insert cloves at the centre of each diamond's intersection formed at Step 3. 
Step 5 - Glaze the ham and roast in the Oven.
Step 6 - 
Repeat Step 5 until a golden brown surface appears on the Gammon Ham.