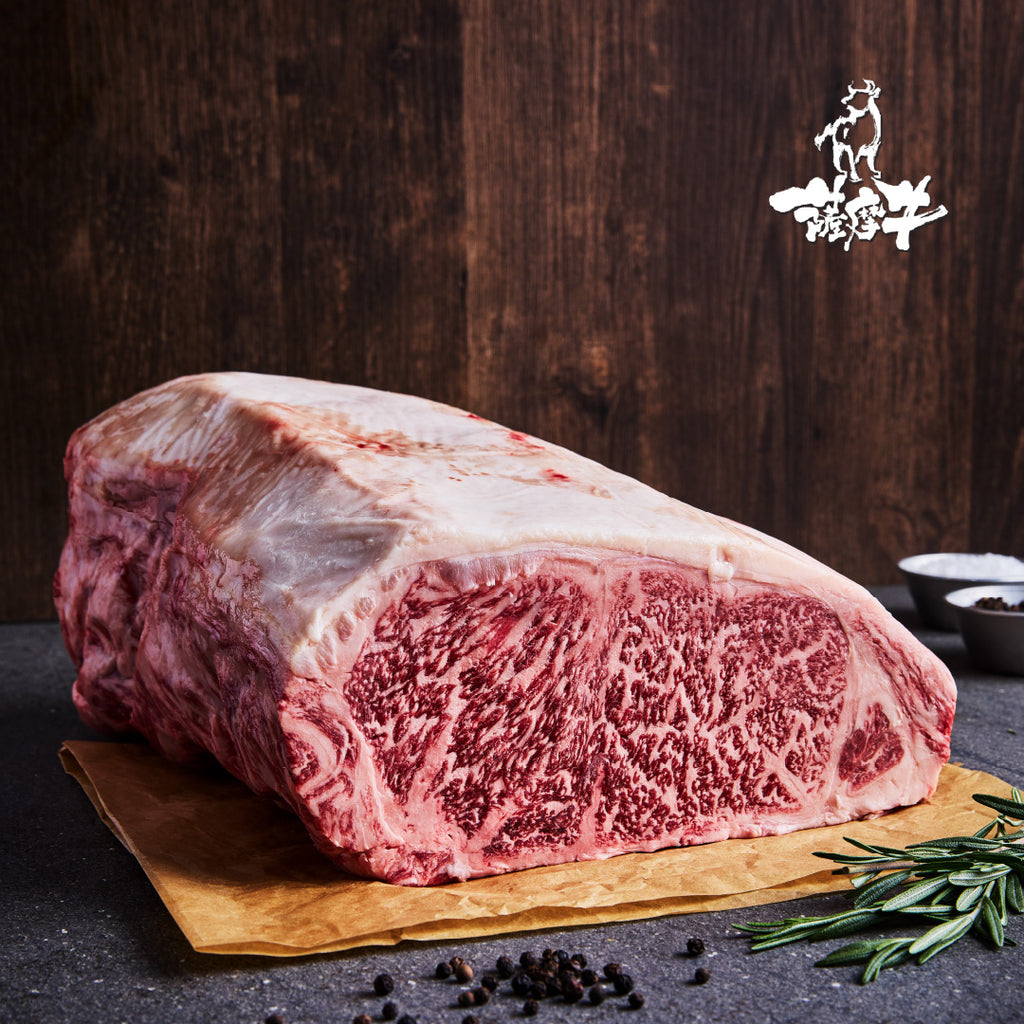 NEXT
PREV
Zoom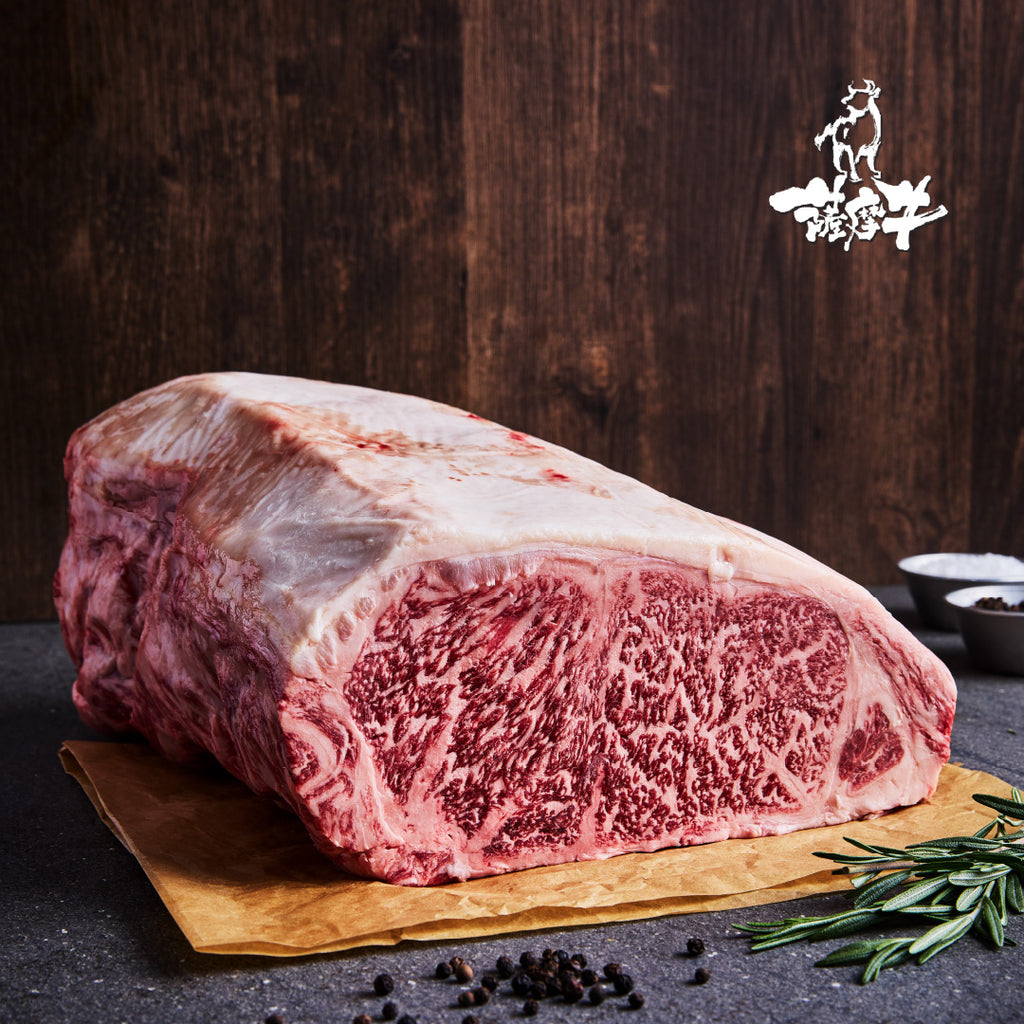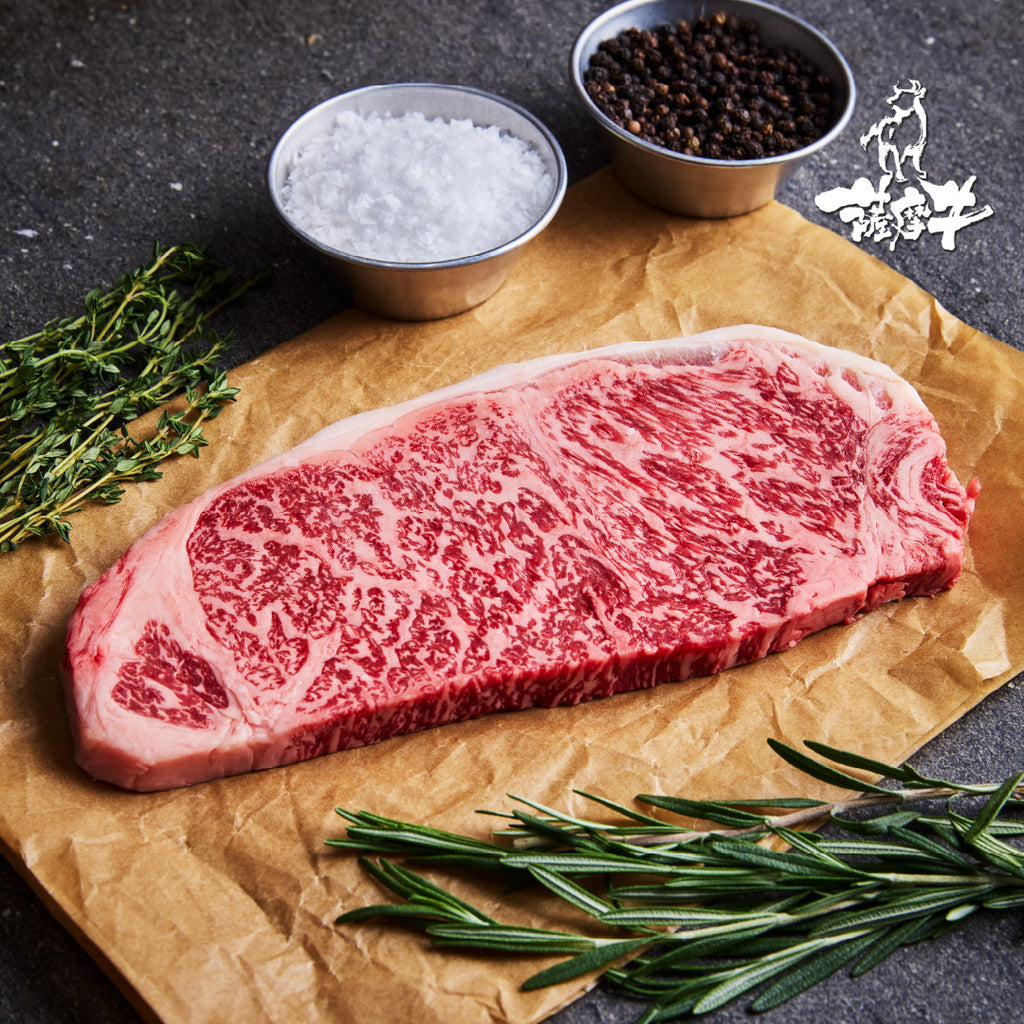 A5 Satsuma Wagyu Striploin Steak
Delivery Notice
We deliver island-wide 𝗙𝗥𝗘𝗘 𝗳𝗼𝗿 𝗮 𝗺𝗶𝗻𝗶𝗺𝘂𝗺 𝗼𝗿𝗱𝗲𝗿 𝗼𝗳 $𝟴𝟬.
For orders below $80, a delivery charge of $12 applies islandwide
In the Minami Satsuma Valley in Kagoshima Prefecture, a small group of 12 Master Wagyu farmers have created the Satsuma Gyu brand. With a deep devotion to animal welfare and producing the highest quality. 
Satsuma Wagyu Beef are bred only by Meijin* Wagyu Farmers. Its specially formulated diet, consists of 100% locally grown agriculture products. The cattle's main source of energy comes from rice plants, which are cultivated on the slopes of Mt Aso in Kumamato Prefecture. Through joint research between the local University, the Wagyu and Rice farmers, they have determined the best types of rice to grow and also the most suitable times of the year to harvest, where the plants are at their most nutritious. 
Satsuma Gyu is starkly different from the conglomerate style Beef Agriculture in Japan. Representing a new era of Wagyu farming. Here at Meat Co. we are definitely rooting for them!
*Farmers that have ever won a price at the prestigious National Wagyu Competition
Intensely Marbled
Always Tender
A 200-300g portion feeds 2-3 person
Delivered Chilled
Stays Fresh in the Chiller for at least 3 days from the date of delivery 
If not consumed within 3 days, please keep in the freezer
Individually vacuum packed for easy storage
Delivered via refrigerated truck
Thickness will vary depending on eye muscle size. Please use thickness guide as an approximation. Should you have specific thickness requirements, please discuss with us through the live chat function.
Wagyu Striploin Steak is derived from the loin set of a cattle, a suspending muscle found at the upper top section of the animal. Unlike cuts found in the thoracic and pelvic limb with abundant connective tissues. The suspended loin section is not a muscle of locomotion, resulting in a much tender piece of steak.
Doneness guide: 
Rare 50 celsius, Medium rare 56 celsius, Medium 60 celsius, Medium Well 64 celsius, Well done 68 celsius
Recommended cooking method: Quick Pan Sear, Grill
More from this collection
Customer Reviews
05/01/2020
Elle N.
Singapore
Australian Wagyu Ribeye Steak MS6
The steak was fantastic. We, including my 5 and 2 year olds love them! The service is great too. Now I don't have to head out to buy good beef for steak night.
05/01/2020
Joycelyn S.
Singapore
Australian Wagyu Ribeye Steak MS6
Very tender and good Quality . Service is good especially the after-sales follow up is great ! Will definitely purchase again.
04/24/2020
fengwen k.
Singapore
Excellent meat quality!
Product delivered vacuumed pack for easy handling. Excellent meat quality for the price!
04/19/2020
Jing C.
Singapore
So tender and juicy
It was an awesome steak :)